Netizen used to be bullied because her dad is different
Now she is stronger and shows how proud she is of him
People these days go on social media to show their appreciation for somebody they know on their special day.
Richie Castillo, a netizen, took it to another level.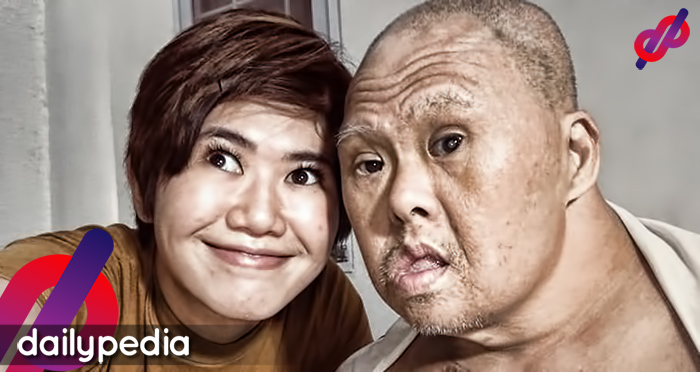 It was Richie's dad's 50th birthday. She expressed how proud she is of her dad for reaching this milestone, given that he suffers from Down Syndrome. People with this condition usually have shorter lifespans compared to the average.
"You turn 50 today and I am so blessed that you continue to live such a long and beautiful life. Doctors are still amazed by it! I want the whole world to know how proud I am that you are my dad."
She detailed how she was bullied back in grade school because of how her dad looked different from the average individual. The term 'abnormal' was often thrown at her.
Richie always ended up confused as she did not understand the whole tragedy of the situation at first. All she saw was her dad, nothing more, nothing less.
As she grew older, she finally had an understanding of why she was picked on, and that made her a 'coward'.
"I didn't understand why they were making fun of me and calling me abnormal. I understood this later on and it made me a coward. But you deserve more than the coward daughter that I am. You deserve love."
She went on and said that her dad is the strongest person out there as he would never complain about surgeries, getting poked by needles on a regular basis, and being on dialysis.
"You are the strongest because after all those surgeries, procedures and nights at the hospital, you managed to say, 'Wa ko mahadlok mamatay kay ni salig ko sa Ginoo (I'm not afraid because I trust in the Lord).'"
Richie also detailed how her dad has never been afraid of anything, but she would break down every time she saw him suffering from pain.
"Hearing those words 'Kapoy na. (I'm tired)' or 'Sakit kaayo. (It really hurts)' made me cry for days and I couldn't bear going back to the hospital anymore.
"If there is one thing I regret, it is hiding you from my life because I'm still the same little kid who was afraid of getting bullied."
She goes on to mention that she admires her dad for his faith in his God and his ability to put a smile on everyone's face.
Her post almost has 160k likes.
"Happy birthday to your dad! He looks dashing in a tux. I hope his health improves and his smile continues to brighten everyone's day."
"Happy 50th birthday to your dad!! May God continue to bless him and heal him in Jesus' mighty name!"
"Happy birthday Daddy❤️ you are created to be a blessing & an inspiration to many"
"Beautifully written, Chin! Happy birthday, Uncle Richard! "
"thanks for sharing this mam. I always miss my Papa. He's now in heaven but still I'm in pain because I will never see him again. I miss you Papa"