Man says he found out his boyfriend was the one when they stared at one another
Boyfriend makes him feel like he is in his favorite movie
Says they are still learning and having fun
A Twitter user named @imanyuwel shared how social media helped him find the love of his life.
He said he and his boyfriend had just graduated from college.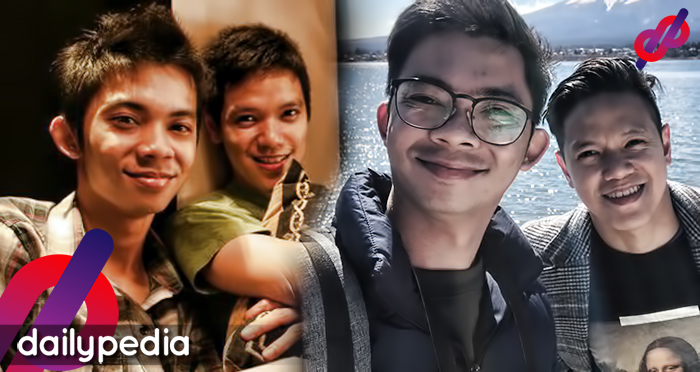 Back in the day, the most popular social media platform in the country was Friendster. Everybody was on it, regardless of age. And that platform is how @imanyuwel met his soulmate.
— エマニュエル (@imanyuwel) June 12, 2019
They would talk to each other on there, then later moved on to Facebook where they posted on each other's wall. They would play these online games until they felt that they should meet up.
They met up in Trinoma where, @imanyuwel mentions, his boyfriend does not usually go to but did so for the sake of meeting.
— エマニュエル (@imanyuwel) June 12, 2019
They went to Starbucks but everything was awkward.
Going home they went to the MRT station but on opposite sides. While waiting for the train, they stared at each other across the tracks. It felt like a scene out of a movie, according to him.
"You made me feel like I'm in my favorite movie. It felt like my own My Sassy Girl Moment, I knew you're it."
He mentions that they went through a lot and are still learning, like babies. But it doesn't matter, because learning is an exciting process, especially when you do it with someone you love.
Furthermore, he then says that until today, his boyfriend still makes him feel like he is in his favorite movie.
They have been together now for 10 years.
https://twitter.com/jerpijan/status/1138962907088035840
Nakakakilig! Nakakatanggal ng pagod! I'm so happy for you guys (ang random) 🤗

— bimb 👉👈 (@cruzjoshuar) June 13, 2019
is this: aasa na naman tayo
insert james reid naniniwala na ako sa forever magmula nang makilala kita

— CJ (@cjsalayo1103) June 13, 2019