Filipinos gossip about everything and everyone during their free time
Gossiping actually helps people forget about their problems
Is it true that gossiping is the number one pastime for Filipinos?
Back in 2014 in Rosario, La Union, a woman by the name of Manang Hising was invited to participate in an Eat Bulaga segment.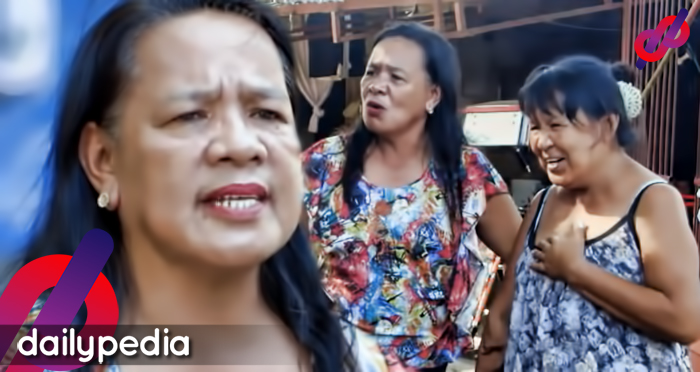 The segment went on its usual route but Manang Hising started talking about one of her neighbors.
People in the audience were laughing as she was revealing too much about her neighbor, talking about how her neighbor would wash clothes for other people to make a living.
"Minsan naglalabandera ganon, naglalabandera dyan sa may puso dyan sa may kalsada."
She became known on social media as "Chismosang Kapitbahay" ever since she went viral.
Now iJuander caught up with her. Hising says that she is naturally talkative and doesn't really think about changing her ways.
"Hindi ako nahihiya, kasi ako yun eh. Di ba be true to yourself? Maprangka ako, hindi ako maarte. Kung anong gusto ko sinasabi ko."
She attributes her 'chismosa' title to her previous and current occupation.
She used to work as a volunteer barangay health worker and as family planning motivator. Now she works as an administrative ticket collector in their local market.
"Pag family planning seminar, yung mga ikakasal, ako nag lelecture sa kanila. Kaya natuto ako mag salita," she said.
"Kung may program sa munisipyo, ako yung MC. Kaya ang pagiging daldal ko ay asset ko."
Madam Hising says she knows when to shut her mouth when it comes to sensitive topics like infidelity.
"Pag may kabit, may ganun, pag ganun na, alam ko na ilimit yung sarili ko."
Manang Hising is actually an educated individual, having graduated with three majors.
iJuander also went to Cavite to get meet three chismosas: Vergie, Flor, and Doray.
These middle-aged women claim that gossiping is their favorite thing to do and they do it every day.
The three have been labeled as Tres Marias.
"Halos araw araw, pagmulat ng mga mata namin, hindi maaaring hindi kame mag kakakitaan."
They say that their gossiping does not really harm anyone, because they can keep it to themselves.
"Hindi naman (kami) nakikialam, napapag usapan lang (natin). Tsaka wala naman ibang taong nakakarinig, tayong tatlo lang naman."
They only do this because they have nothing else to do. Plus gossiping makes them forget about the difficulties in life for a while.
"Pag ako lang kasi, naiisip ko lahat ng problema ko. Eh siyempre parang sumasama ang loob ko. Kaya inaano ko na lang sa pag chichismis-chismis," Vergie says.
Flor also added, "Okay lang, pag nakapag chismis na kami ng kahit papaanong konting oras, at pag uuwi kame ng bahay, masaya na."
Meta Coach and NLP Trainer Sheila Tan describes gossiping as "Yung pinag uusapan ng buhay ng ibang tao ng wala namang clear objective. So parang just a form of entertainment. So definitely out of boredom na dahil na mag kakausap tayo wala tayong ibang pag usapan."