If you don't like your name, you will after reading this!
This can be considered as one of more hilariously misspelled names on receipts
Renard Joseph Quinantoto's name needs more space on Petron's receipt
On Saturday, Renard Joseph Quinantoto, a resident of Dagupan, Pangasinan, posted a photo of an official receipt from a PETRON Gasoline Station located in San Mateo, Isabela.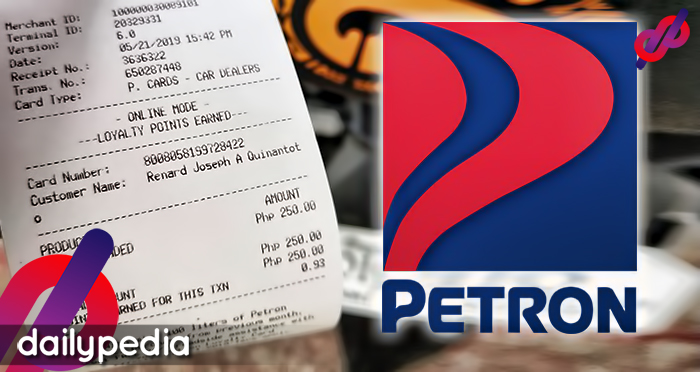 In the post, Renard asked the said gasoline station to provide a larger space for the customer's name.
Netizen Quinantoto said in a Facebook post: "Paging PETRON San Mateo Isabela
Baka naman po pwede nyong palapadin kahit konte yung resibo nyo? Yung apilyedo ko hindi nagkasya! Nagulat ako! #petron #petronisabela #SPG "
The photo showed the official receipt issued had his name shortened from QUINANTOTO to QUINANTOT (an unfortunate reference to something vulgar in the vernacular).
The post went viral with many netizens reacting and sharing the said post.
Quinantoto admitted he has been bullied because of his last name, but this time it doesn't bother him anymore.