Employer who is a Psychology graduate gets disrespected by applicant
The applicant was a Law graduate
Law Graduate versus Psychology Graduate
A Facebook user by the name of Layla Lightwood-Lanister (not her real name) posted screenshots of a conversation she had with a job applicant, who is a Law graduate.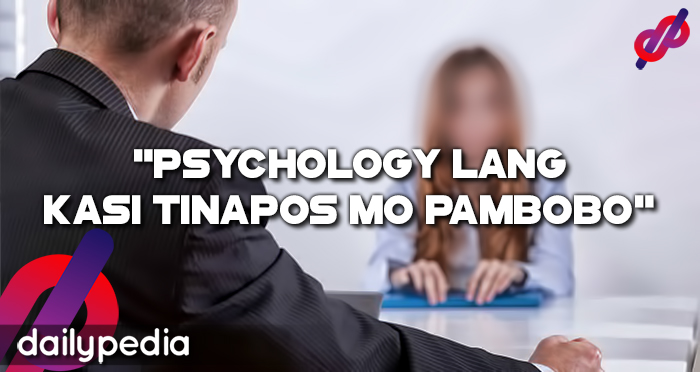 Layla is a Psychology graduate from De La Salle University.
It appears that Layla told the applicant that he was shortlisted for the position of an Admin Officer, and that they would like to meet up with him on May 20. She gave the address as to where they would meet up, and that's when things went crazy.
The applicant asked if they could do the meeting on the 21st because he would be busy on the 20th.
Layla did jot reply, so the applicant, after 5 hours replied saying he would show up on the 20th.
The applicant found out that Layla was a psychology graduate and started talking trash.
He asked if only a Psychology graduate would conduct the interview, because that degree is only for stupid people.
He goes on to insult the criminology course, saying all cops do is jog and nothing else.
He continued on saying that when the interviewer is a Psychology graduate, hiring is impossible because these people don't know anything about the law, and goes on to mention that graduates from the course are stupid.
He goes on to mention the word 'bobo' many times. Then Layla suddenly replies, saying that she would have to cancel his application due to his disrespect towards her.
He then says, "Bobo. I have no time for you."
Netizens do not know if the Law Graduate was trolling or being serious.
They want Layla to reveal his name, but Layla does not want to.