ABS-CBN's 'Banana Sundae' attracted controversy for using blackface in skit
The Sunday afternoon comedy show is in the middle of a growing controversy after its actors sported blackface to make fun of the Binay family, one of the Philippines' major political clans
'Banana Sundae' uses Blackface, sparks anger in netizens
On April 27, during an election forum organized by the Parish Pastoral Council for Responsible Voting in a church, Makati City Mayor Abby Binay and her brother, also her political rival, got into a pretty heated argument. Abby says that her brother said some pretty nasty things to her, including something about her husband Luis Campos, and these all happened infront of their father, former Vice President Jejomar Binay.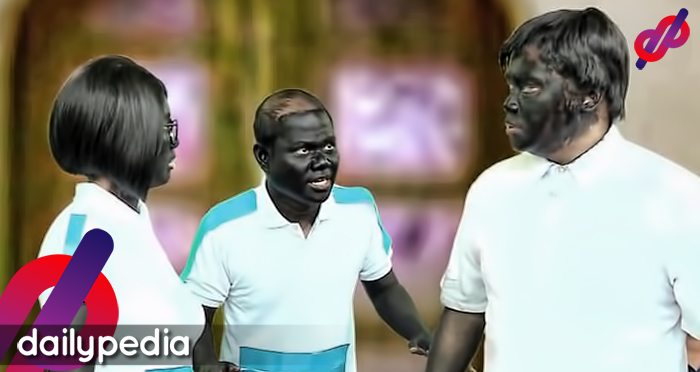 According to reports, everything started when Abby, during her speech, said that the other candidates should stop spreading lies about her, which triggered her brother. When she returned to her seat beside Junjun, the siblings immediately got into it and were separated.
'Banana Sundae,' formerly known as 'Banana Split,' a gag show that has been around since 2008, did a skit of the entire situation last Sunday.
The Binays are known for their darker than usual skin tone, and this feature have has been made fun of before. The skit showed three people playing Abby, Junjun, and Jejomar, with their faces painted in black.
Netizen Joey Lazaro aired his frustration by posting that "A skit was shown in Banana Sundae with the intent of having a spoof of the Binay incident that happened last week. The show just used black face to portray the Binay siblings including their father, our former Vice President.
Dear ABS-CBN , how could you allow such insensitivity to happen? NOT FUNNY AT ALL."
The Facebook post has nearly 8k likes and has been shared over 6k times.
Netizens felt that the skit was disrespectful and 'racist.' They also criticized ABS-CBN for allowing it to be aired. But a good amount of netizens were not concerned about it and actually found the whole skit to be funny.
Blackface is part of a history of dehumanization, of denied citizenship, and of efforts to justify state violence. In the 20th-century in America, non-black actors used blackface to portray black people that created racist stereotypes. After the civil rights movement, blackface was labeled offensive and unacceptable by modern standards of political correctness.
Here in the Philippines, unlike in the west, we have no known history of slavery. Nobody enslaved the native Aetas, and they are closest to being black than any indigenous group in the country, and that is the reason why Filipinos still do not understand why the blackface is offensive.
There have been blackface issues in the past, for example 'Bubble Gang' making a skit about NBA Star LeBron James, the show 'Maalaala Mo Kaya,' 'Nita Negrita,' and a few others.
Twitter users had something to say about it too.
This was shown early today in ABS-CBN's Banana Sundae. With intent of having a spoof on the Binay incident last week, the show did not realize how offensive the entire skit is. pic.twitter.com/Y7khUEPVkU

— JP Tanyag (@dumidyeypee) May 5, 2019
https://twitter.com/joshuamontajes/status/1124934576839643136
Aren't these comedians informed that black face or body painting for humor is a distasteful humor. They wanted to make a humor of the Binays fighting but what the hell were they even thinking.
The Siblings' Fight | Banana Sundae https://t.co/F8AqSAjUdI via @YouTube

— pats (@patjsdc) May 5, 2019
https://twitter.com/_helloyd/status/1124926657318379521
https://twitter.com/Izeeeett/status/1124928075261546497