Netizens helped a lost dog at Camp John Hay reunite with its owner, via story sharing online
Baguio Animal Lovers League, a non-profit organization, made a rescue operation for the lost dog
In the end, they were able to find the owner, and refuted the circulating story that it got left behind by its tourist-owners; the real story was that it got away from its owner due to being frightened by fireworks that were lit on Mach 23
A Facebook user posted on April 8 a story of a lost dog first believed to be left by tourist-owners at Camp John Hay in Baguio. Netizens took action to help the poor dog find its way home.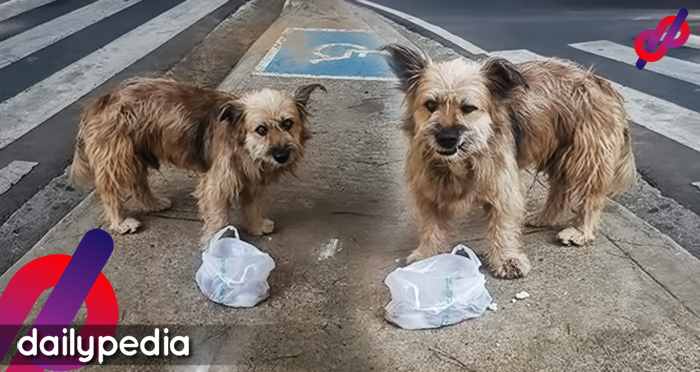 Netizen John Matthew Lucido shared screenshots of the dog and wrote that the taho vendor stationed at the said tourist destination claimed that the dog was left by its owners and was not fetched back.
"Lagi (siya) andun sa loading and unloading spot and seems to be waiting daw. Buti na lang pinapakain (siya) ng mga tao dun," added Lucido.
As the post went viral with seven thousand reactions online, the buzz from netizens reached Baguio Animal Lovers League, a non-profit organization based in Baguio and Benguet. The organization then initiated a rescue operation for the lost dog.
"Pakitulungan kami hanapin ang owner o kaya sana ay makita (siya) ng kanyang owner at andaming nagkaka interes sa aso. Sunod-sunod ang mga nagsidatingan na mga nakasasakyan sa Camp John Hay kanina para kunin daw ang aso at aalagaan daw po nila," stated Baguio Animal Lovers League (BALL) on their Facebook page.
"Nauunawaan po namin ang intensyon nyo na maalagaan ang aso pero kelangan po muna natin alamin kung panong nagpagala gala ang aso doon. Kelangan po muna natin masiguro na mahanap o makita (siya) ng kanyang owner," explained the organization.
They also shared that they have been coordinating with Camp John Hay's Business Center to ensure that they find the owner of the dog first before they entertain those who wanted to adopt the dog.
Even Mayor Georgina Salazar Guillen offered a reward to the guards at Camp John Hay who can catch the dog, which is now wary of any individuals trying to approach it.
"Kapag nahuli po ang aso ay nakiusap po ako kay Mayor Guillen na sa kanila ko muna ihahabilin sa bahay nila sa Camp John Hay para masecure ang aso," BALL said.
And just today, the page happily informed netizens that the dog, now known as Chubby, was reunited with its owner. BALL shared pictures of Chubby and an old woman. On another hand, Lucido, the original poster, clarified his earlier viral post that instead of being left behind, Chubby got away from home on March 23 when the dog got terribly frightened of fireworks that someone had lit that day. Its owner has been frantically searching for Chubby since then.
Netizens were relieved that the story ended on a happy note for everyone involved.