A Filipino customer rants on social media about Chinese merchants who choose to speak in their own language
Her brother even told her that the management didn't take their side and even cursed them
This made her conclude that they have no respect for Filipinos
China is one of the most populated countries in the world and some of them choose to stay in other countries, and one of those countries is the Philippines. Chinese in the Philippines are known for business, owning big to small establishments with Filipinos as their main customers.
A Filipino customer rants on social media about these Chinese who choose to speak in their own language while doing business.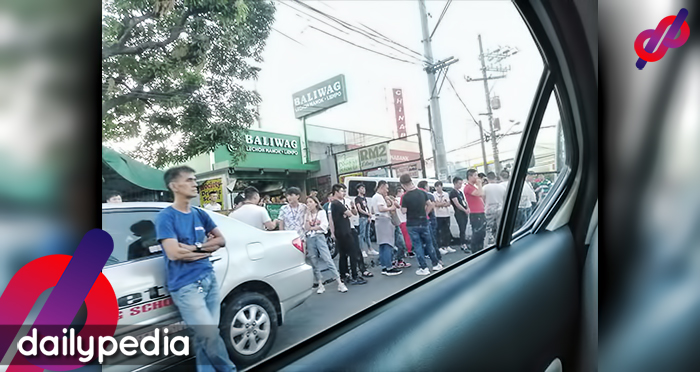 A Facebook user named Patricia Maliksi shared her experience while buying at Gong Cha where a Chinese customer was pointing out their order and the employee would answer them in Yes/No in Mandarin. With that scene, it made her realized why we Filipinos were the ones to adjust, instead of these foreign people in our country.
"At the Gong Cha counter, A Chinese girl and guy were ordering, pointing at the menu, the employee answering in Yes/No but in Mandarin. So tell me again, ba't tayo yung naga-adjust para sa kanila? Di ba sila yung dayuhan sa bansa natin?"
With these questions on her mind, she decides to confront the girl who's holding the line and said: "SPEAK ENGLISH, YOU'RE IN THE PHILIPPINES, and SHE SAID, "NO!"
This made her conclude that they have no respect for Filipinos. Her brother even told her that the management didn't take their side and even cursed them.
"SO AYUN NA NGA, DI BA, BAKIT TAYO MAGIGING WELCOMING SA KANILA IF THEY HAVE NO RESPECT FOR US FILIPINOS?"
"Why would I give my respect to them when they don't respect (us) and treat us like slaves in our own country?"
Filipino netizens have agreed with her post and shared their similar personal experiences
"Truth! Kakagigil nga. Minsan hindi sila maayos pumila sa terminal or any store. Nakikita ko nag sisiga-sigaan pa sa mga kapwa pinoy natin itong mga chinese na to. 😠"
"Actually totoo yan, sa building din namin sa work ko ang daming Chinese nationals at wala din silang respect sa kapwa. They dont have some good manners, best example is by simply using the elevators, aside sa puro scratches ang ginawa nila sa bawat sides ng elevator na hindi namin gets kung bakit nila ginagawa ang ganon, eh hindi din sila marunong rumespeto sa mga sumasakay din sa elevator kase sasakay ka palang isasara na nila ung pinto at wala sila pakialam kung may maipit….And not only that, ang worst... Ang bababoy nila. Hindi sila marunong gumamit ng toilet ng maayos at ang babaho pa nila as in literally mabaho sila. Di sila naliligo at di sila nagamit ng deodorant or perfume at all. Delikado ang makatabi sila kase kung hindi matibay sikmura ng tatabi sa kanila lagot na. Hindi din nila alam ang proper hygiene. 😪😪😪"
https://www.facebook.com/photo.php?fbid=10216480696904591&set=a.1926282431398&type=3
A netizen commented and took sides with the Chinese people emphasizing that most of them didn't have the chance to study English and she hopes that people would understand them.
"Please know most Chinese didn't have the chance to study English like how we are privileged here in  the Philippines. Also, in the field of service, adjusting for a customer is expected. Hope you guys try both sympathy and empathy for someone foreign and frustrated. Look in the bright side as well and study the language! Studying Mandarin would be helpful. We, Filipinos are known to be hospitable, show some hospitality and earn money after by studying the language."
Another netizen responded that it is good learning their language but disagree that Filipinos are the one who needed to adjust to understand them with Maliksi agreeing with the statement.
"Naiintindihan naman po namin na maganda din matutunan yung lengwahe nila pero ang mali po kung nandito po tayo sa sariling bansa natin pero tayo ang nag a-adjust para maintindihan sila. Nasa Pinas po tayo at di natin pwedeng pilitin na mag-aral ang mga pinoy ng lengwahe ng ibang bansa para lang maintindihan natin sila sa lugar natin."
Another comment also agrees with Maliksi's point of view as she also has a similar experience with a Chinese employer. She also defended Maliksi from comments on being a racist because she was only being true, based on her experience dealing with them.
"Okay lang naman na ipagtanggol ang Chinese na mga yan sa post mo na ito pero kung sakaling sila ang naka-experience ng kabalahuraan at kawalan ng respeto ng mga chinese na yan na na-experience mo at everyday ko din nae-experience pag papasok ako sa work ko, eh masasabi pa kaya nila ang mga words na yan like ung Hospitality, Respect, Sympathy, Empathy, etc?
Tayo nga di nila nirerespeto eh diba. And i don't think you're being racist sa post mo na yan, you're just telling the truth and telling the truth is very much different from being racist. At wala masama sa pagsabi ng totoo kase based yan sa experience mo din sa kanila eh."
Maliksi expressed her gratitude to the people who get her point of view and shared their personal experiences.