A young man saves 5 pesos per day from his baon to buy a new smartphone
It took Junell Pasco about 4 months to save 6K in order to buy a budget-friendly gaming phone
Netizens took Pasco as their inspiration to start saving up too
A Facebook post from "realme Philippines Community" page is gaining attention due to a photo of a young man paying with piles and piles of 5 peso-coins and a few handbills littered on the counter – the money he saved up to buy a smartphone.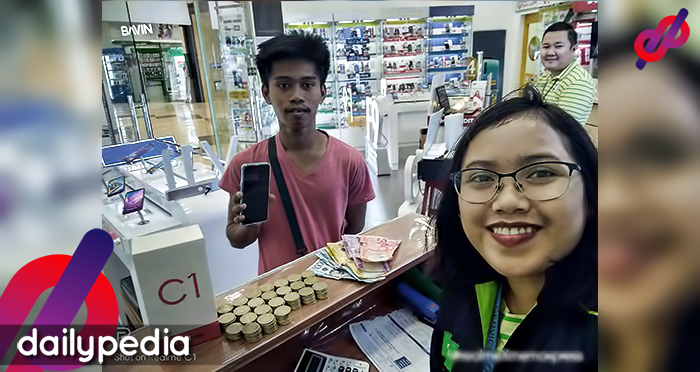 The young man was identified as Junell Pasco.
In the post, they recounted that Pasco went to Memoxpress Cagayan de Oro with the intention of buying a smartphone where he can smoothly play his favorite games for less than six thousand pesos.
The shop recommended he get a realme C1 as its specifications and budget-friendly price is right up Pasco's demand. When he went to the cashier to finally pay for his new phone, the staff was surprised when he presented them with lots of five peso coins.
The young man told them he had been saving up every day using the money from his baon for 3-4 months.
Good Day realme community! Just want to dedicate a post to our new squad member @Junell pasco. We were told that when he…

Posted by realme on Tuesday, March 12, 2019
Netizens who have read the post welcomed the man in their community, while others were amazed at his patience and persistence in saying up the money.
Some netizens took him as an inspiration for them to start saving too.
Realme (stylized as realme) is an offshoot of the Chinese brand Oppo. The brand officially launched on May 4, 2018 (National Youth Day in China) led by Sky Li (born Bingzhong Li), former Oppo Global VP.