Ethel Booba jokes about Jinggoy Estrada's remark of death penalty for plunder cases
Jinggoy Estrada's plunder trial will proceed as the Ombudsman found probable cause
Jinggoy Estrada wants plunder to be treated as a heinous crime punishable by death
Jinggoy Estrada, who is on a senatorial bid again this coming May elections, said he is for restoring capital punishment but only for heinous crimes including plunder.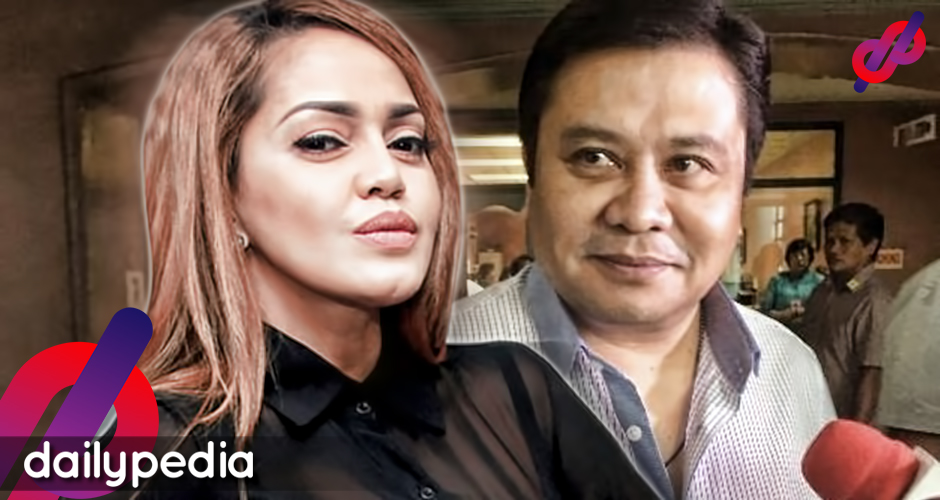 It is noteworthy that the former senator was accused of amassing ₱183 million in connection to the multi-billion "pork barrel scam."
"Kung magnanakaw ka sa kaban ng bayan, eh di isama na sa heinous crimes 'yan," Estrada said on CNN Philippines' 'Politics As Usual.'
Ethel Booba, a popular comedienne, known for her wit and sarcastic observations on various political issues, took to Twitter on Thursday to dig at Estrada's remark.
Him wanting plunder to be among the heinous crimes punishable by death penalty has her tweeting, "Suicidal thoughts? Charot!"
Suicidal thoughts? Charot! https://t.co/1tFCp51dhK

— Ethel Booba (@IamEthylGabison) February 27, 2019
This jibe was made especially in reference to the recent ruling of the Supreme Court over Estrada's dismissal plea, as his trial for plunder and graft will proceed to the Office of the Ombudsman who found probable cause against him.
Booba's tweet has garnered over 20,000 likes and 3,000 re-tweets in just over 9 hours of posting.
You are on the front row, together with pogi, tanda, dwende.

— Dory Recto (@dory_recto) February 27, 2019
https://twitter.com/marvinleetang/status/1100619611811147776
https://twitter.com/eontejada/status/1100605413777596416
Sa kanya pa talaga nanggaling😏 pic.twitter.com/FxQYYU9DQO

— MarieClare🦄 (@Miming1995) February 27, 2019
— Shaun Reid (@ShaunReidXL) February 27, 2019
Nice one Ethyl rubbing alcohol!😂

— TomCruz (@tweetmetomcruz) February 27, 2019
It may be remembered that Estrada obtained his temporary liberty in September 2017 after posting a P1.33-million bond. This is also not the first rodeo of the son of former president and now Manila mayor Joseph Estrada against plunder cases.
Him, along with his father, faced trial for the same offense from 2001 to 2007 in connection with over P4 billion in proceeds from the illegal numbers game "jueteng," the supposed misappropriated tobacco excise taxes, alleged commissions from the sale of real estate firm Belle Corporation, and monies under the account name of "Jose Velarde."
The younger Estrada was later acquitted by the Sandiganbayan while the older Estrada was convicted. The former president was pardoned and later elected as mayor of the country's capital.