Jelai Andres shared cryptic posts online that allude to her husband's infidelity
Andres named Toni Fowler as the 'third-party' in her marriage with Jon Gutierrez and divulged their secret on Facebook live
Toni Fowler clarified her stance as a victim as Gutierrez lied about his relationship with Andres, declares she did not know she'll be meeting Gutierrez when she wanted to borrow money from Ex-B co-member
Famous Facebook couple Jelai Andres and Jon Gutierrez's marriage is currently on the rocks, due to the latter's cheating controversy, and netizens bear witness to the alleged 'third-party' angle via Andres' cryptic posts that allude to her husband's infidelity.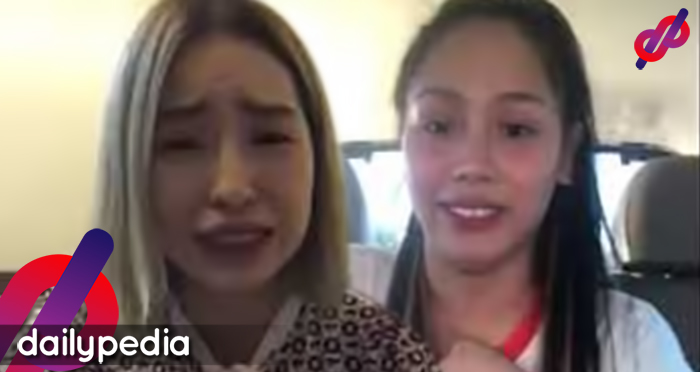 In a series of posts by Andres, she insinuates to the public that she is troubled and sad these days: "Once a cheater, always a repeater."
https://www.facebook.com/hostchinnie/posts/2250230998550118
In a Facebook live feed that followed, Andres called out Toni Fowler, an R Breezy girl and Internet-famous personality, as the third party in the extra-marital scenario.
The former FHM model admitted that she and her husband, a member of Ex-Battalion, are not presently okay, ever since news broke out that Fowler and Gutierrez had been meeting secretly.
Andres clarified that she was only standing up for herself and was not defending her husband's actions.
It seemed to be a case of déjà vu, as the same story of cheating circulated on social media two years ago when #TeamJolai have not tied the knot. Andres and Fowler exchanged heated quips online, with the latter revealing Gutierrez was secretly texting her. But then the narrative turned bloody when the R Breezy babe, who was heavily bashed by netizens for breaking up the couple, posted pictures of her 'committing suicide.'
Andres pointed out in her video that Fowler seduced her then boyfriend Gutierrez back in 2016, with a steamy video Fowler allegedly sent to Gutierrez.
She was not convinced that Fowler had no idea that she and Gutierrez were together then. Andres also addressed the issue thrown at her that she hurt Gutierrez.
Toni Fowler, on the other hand, aired her side of the story amidst online backlash, after being dragged to the #TeamJolai issue. She clarified that Gutierrez fooled her and made her believe that he was already separated with then girlfriend Andres in 2016.
According to her, she kept silent because the rapper made her promise not to reveal their relationship.
KATOTOHANAN

Posted by Toni Fowler on Saturday, March 23, 2019
Gutierrez also allegedly disclosed to Fowler that he stayed with Andres just for their endorsements and commitments. Fowler also called out songwriter and rapper Makagago and denied his claims that something intimate happened between her and Gutierrez just last month.
She explained that she borrowed money from Gutierrez's Ex-B co-member but was shocked to learn that she was meeting up with Gutierrez. She also remarked that everything she said on Facebook live has proof and she will be revealing screenshots of her conversations with Gutierrez at a later time.
In related development, Makagago revealed Gutierrez's alleged affair with different women, which according to him were supported with evidences.
It was reminiscent of a Facebook post that one netizen collated, showing Gutierrez talking to several women online.