Presidential spokesperson Salvador Panelo answered bishops who have stated remarks against President Rodrigo Duterte.
He said that as respect to the Head of the State, the bishops should stop meddling with the State Affairs.
The bickering between the Malacañang and the Catholic Church continue  when a clergy was asked to stop meddling in State Affairs.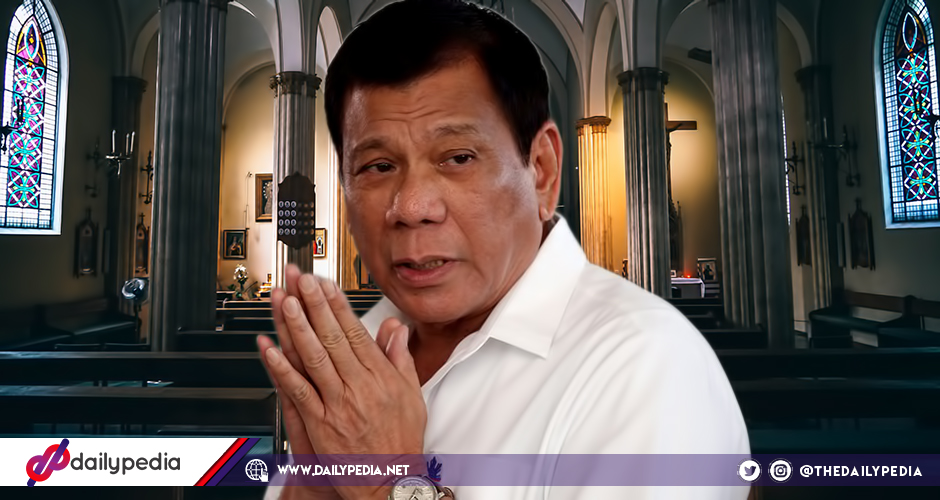 President Rodrigo Duterte has released statements several times regarding his criticism of Catholic beliefs which resulted to bishops stating their disagreement with the President's administration.
Presidential spokesperson Salvador Panelo made a statement after three bishops have issued remarks against the President after he has urged bystanders to rob and kill rich bishops.
READ: "Enough is enough." Bishop Ruperto Santos says Catholicism in the country is "under attack"
One of which is Balanga Biship Ruperto Santos, who called the current administration a disgrace to the country. Novaliches Boshop Emeritus Teodoro Bacani Jr. then challenged President Duterte to walk in the streets without his security escorts.
Panelo said that the bishops' statements are part of their freedom of expression but later on suggested to them that they should step out of the nation's issues.
"Freedom of expression iyan, they are entitled to that. Ang sinasabi lang namin if you are men of the cloth, ang talagang trabaho mo ay spiritual awakening sa faithful.
"Huwag mo nang pakialaman ang estado with respect doon sa mga methods na ginagawa ng estado na sa kabutihan naman ng bayan."
He then asked them that if they don't fit in the President's criticism of certain religious members, why are they reacting.
"Now, if they are affected by the criticism on the hypocrisy of certain members, if they are not alluded to, if they are not embraced in that group, then why should they be reacting?"
Panelo added, "There will always be disagreement in religious beliefs but that should not deter us from helping each other for the good of the country. Let us therefore focus on our respective duties and maintain the inviolability of the separation between the Church and the State to avoid religion and governance from mixing and impeding upon each other."