Jover Laurio posted about Duterte bloggers and trolls trying to ruin her wedding.
The DDS allegedly harrased her wedding's attendees and urged them to not go to the event. 
Pinoy Ako Blog's Jover Laurio called out the devoted supporters of President Rodrigo Duterte for allegedly plotting to ruin her wedding.
In a post titled This Is How Low They Can Get, she attached some screenshots of said Duterte supporters leaking the list of the attendees of her upcoming marriage ceremony. The list is apparently filled with allies of the Aquino administration.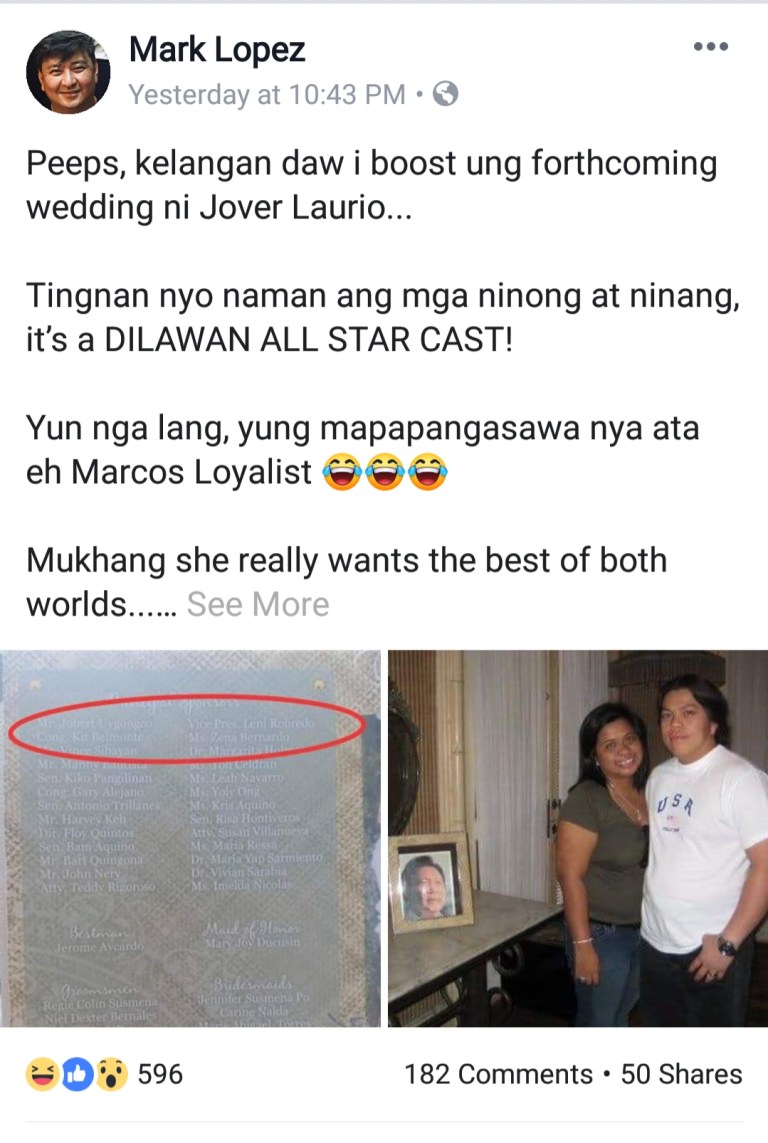 "You want to break me by ruining my wedding? Well, saang part diyan na pinagtatanggol niyo Ang pangulo niyo? Isang blogger niyo nagpost ng invitation ko, happy ko alam kung saan niyo yan ninakaw para ipost at pagkatuwaan ninyo," she wrote.
She also inserted a screenshot of a message sent to their supposed godfather, calling him names.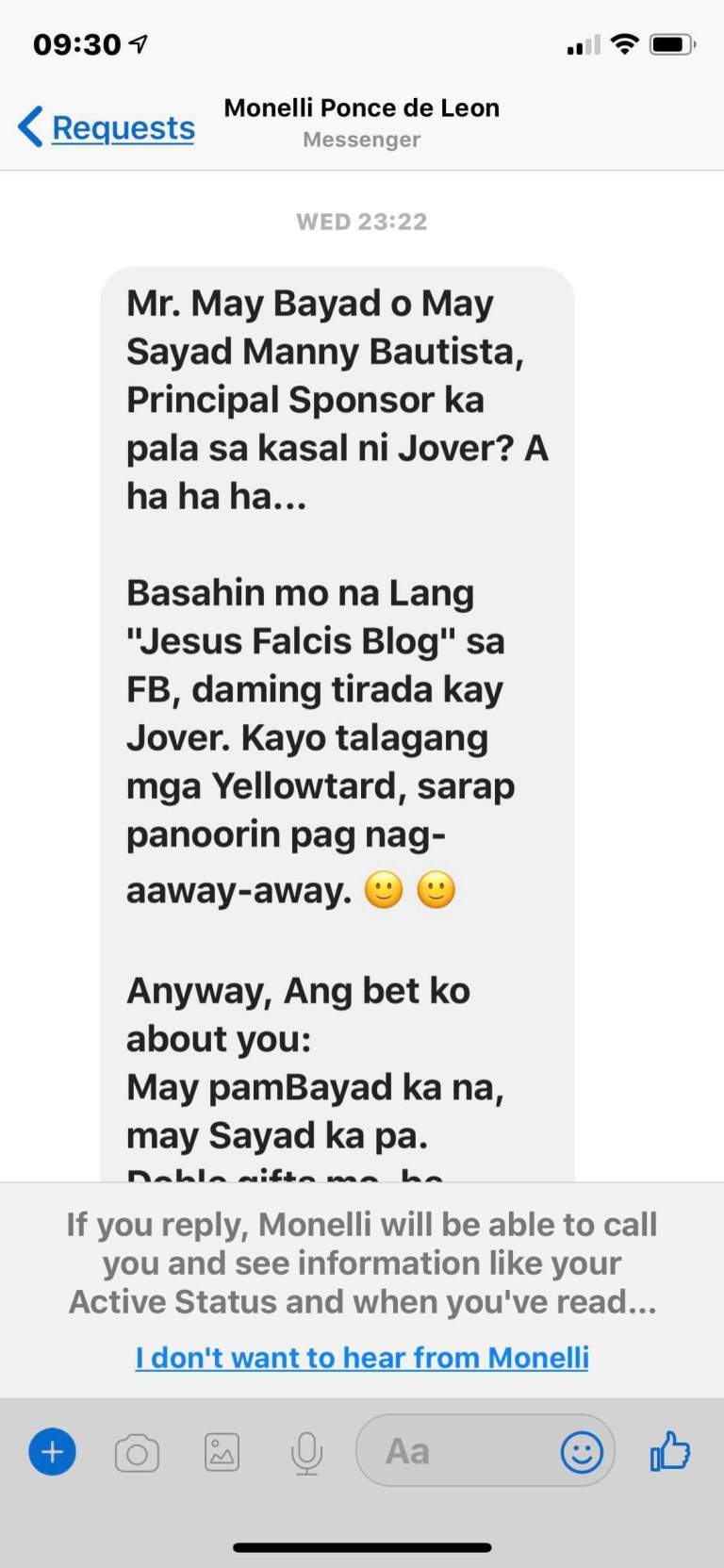 "Halos lahat ng mga sponsor hinaharass niyo para matakot at hindi umattend sa kasal. Ganun kayo kapathetic."
Laurio added that the man she will marry is a Duterte supporter as well but he is not a "blind follower".
"Sa wedding day ko, with or without sponsors, I will walk down the aisle marrying my forever. Kayo, you will just be the same pathetic EJK and rapist enabler."
She ended the post with a wish for people to get what they deserve.