An artist shared a conversation he had with someone that re-uploaded his copyrighted work
Facebook has deleted the netizen's photo as it violated the platform's Statement of Rights and Responsibilities
Illustrator Christwin Felix posted a conversation that he had with a netizen, a self-proclaimed "meme lord," who stole his artwork.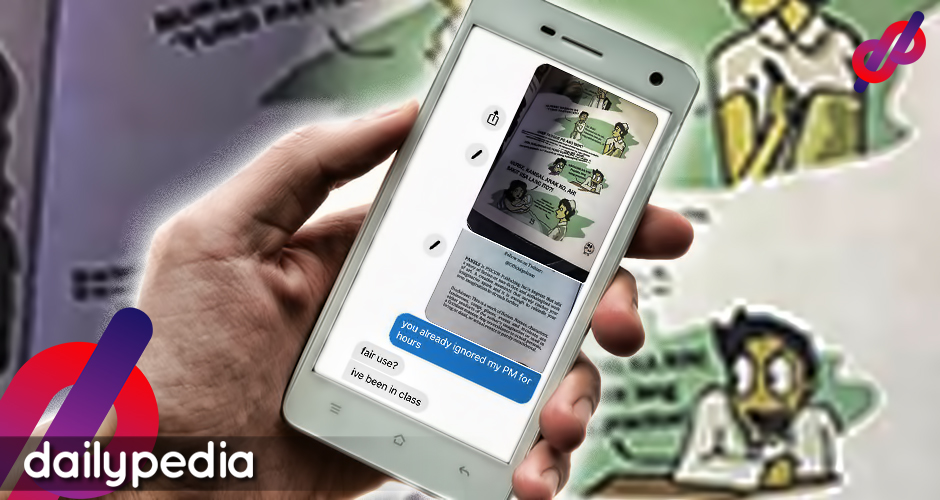 "note: as soon as i have received a notice about my stolen artwork, i take actions.minessage ko itong taong ito agad nung malaman ko yung ginawa nya (2:22pm, wala pang 1k likes yung post) ngayong hating gabi at umabot na ng 11k likes, feeling nagPM ako sa kanya kasi nagviral. at ngayong tapos na ang usapan, nagp-pm nanaman para daw pakiusapan ang fb na ibalik yung post nya, 1st time yatang magkaroon ng viral na post, iyo na kasikatang natamo mo, lubayan mo artworks ko."
an encounter with a "memelord"note: as soon as i have received a notice about my stolen artwork, i take…

Posted by Tunganga on Tuesday, January 22, 2019
On January 22, he uploaded screenshots on his Facebook page Tunganga when he realized that his artwork is getting stolen.
Felix said that he had messaged the netizen even before it reached 1,000 likes, but the latter thought that he only reached out because it went viral. His first message was "DON'T EDIT MY ARTWORK! DELETE IT NOW!" And after more than eight hours, the netizen replied that he is not trying to take the artwork as he's just a simple "meme lord."
The illustrator also sent him a photo of the book as proof that it is published artwork but the netizen just questioned his knowledge of the term "fair use" and accused him of being a "bad person who hates the happiness of others."
Then he said that the artist wouldn't even have messages him if the photo didn't go viral and called him a "spoiled brat."
But 15 minutes later, the netizen messaged him again, begging for him to contact Facebook and restore the meme in exchange for the credits.