The Filipino "Bee" magic: A copy-paste story
The JoyRulBee store front also has a logo similar to Jollibee's popular bee mascot.
Jollibee releases official statement on JoyRulBee
The Filipino "bee," which is very famous in the Philippines, has not only gained popularity in this country but in other places of the world. Not surprisingly, it has been imitated, too!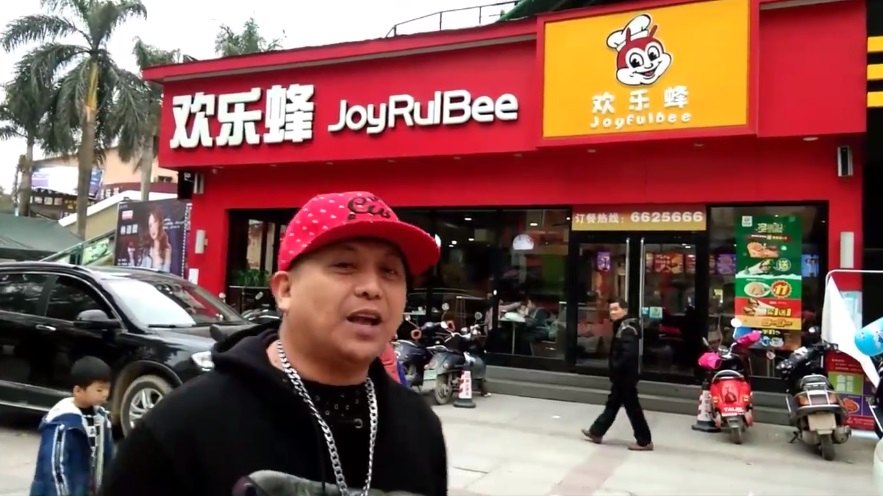 The Filipino fast food chain Jollibee is well-loved by both young and old. The smiling face of Jollibee beckons people, kids most especially, to go inside their stores and try their food.
What? A Jollibee Imitation?
Yes, the well-loved Filipino fast food chain Jollibee has been imitated. By, who else but, China!
JOLLIBEE tinapatan ng JOYRULBEE..breaking news… may bagong joyrulbee dito sa china. sa 10years namin sa china. nakapunta na kami ng ibat ibang city. ngayon lang kami nakakita ng joyrulbee. kaming pinoy pa lang ang nakakakita ng joyrulbee sa lugar. syempre batang jollibee parin kami…JOYRULBEE video. please watch & share.

Posted by Christopher Guzman on Tuesday, January 22, 2019
China has been known to be in the imitation business: From home appliances to apparel; and a lot more other stuff. And now our very own fast-food chain, Jollibee.
A video in social media by Christopher Guzman showed China's version of Jollibee, and they named it "JoyRulBee." Nice, huh?
What's mind-boggling is that their logo is Jollibee himself. Their menu is almost identical with Jollibee's choices, too! See how the Chinese emulate the Filipinos? But I guess, we are not the only country that the Chinese have set their eyes on. More effort on originality, please.
This earned the ire of Jollibee lovers. This move by the Chinese has gained more bashers than customers, especially among Filipinos.
A Jollibee Franchise?
Netizens have been making fun of JulRuyBee. Some say that it is probably a Jollibee franchise. If, indeed, it is a Jollibee franchise then it can copy everything, subject (of course) to the limitations set in the agreement.
But is it really a franchise? There seems to be no comment from the Jollibee Group of Companies, as of yet. If it is, then, well and good. If not? You be the judge.
JOLLIBEE vs JOYRULBEE… saan ka…matindi ito kopyang kopya ang pwesto at may logo pa ng jollibee. sa 10years namin sa china ngayon lang kami nakakita ng ganito. makakakain nga kami, copy naman hehehe. sana naging totoong jollibee na lang ito…PINOY KAMI… KAY JOLLIBEE PARIN KAMI…

Posted by Christopher Guzman on Saturday, January 19, 2019
Read the full statement of Jollibee Foods Corp:
The particular JoyRulBee infringing store in Guangxi, China has already been brought to the attention of Jollibee Foods Corporation even before the post went viral in social media.
Our Legal team has been taking the necessary steps in order to protect and uphold our company's trademark rights as what is provided for under the law.
The Magic Of Jollibee
As a kid, I have been mesmerized by Jollibee and its other mascots. After almost three decades, I still am a Jollibee lover.
The crispy-licious, juicy-licious Chicken Joy and Jolly Spaghetti are among my favorites.
Everybody seem to love everything on the Jollibee menu. Aside from the food, the ambience of every Jollibee store is what makes it appealing to the young and the young at heart.
They can imitate Jollibee all they want, but the original Jollibee 'langhap-sarap' from the Philippines will always be loved and patronized by Pinoys all over the world.