YouTuber Manny MUA reacted to Leyte Normal University's grooming policies.
Bretman Rock has also re-uploaded the photographs, asking how one's clothes will affect their learning in school.
Leyte Normal University is underfire after releasing a photograph showing the "inappropriate hairstyles" for students, including photographs of "improper grooming for men" that included make-up artist and YouTuber Manny MUA's photographs.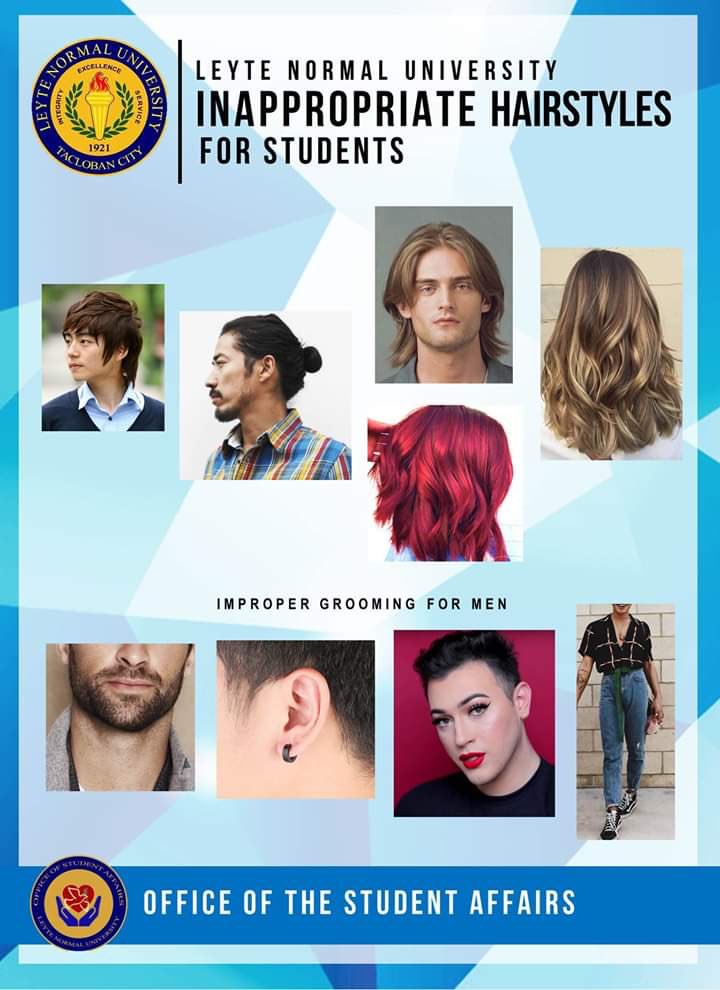 Twitter user @ThePencilPushe1 tweeted Manny the photograph, asking if that's really him.
He immediately responded saying that he has been tagged a lot in that photograph, confirming that it's indeed him.
"Yes, they're using me as an example of what NOT to do at school. A school having a problem with a man wearing makeup? Shockinggggg"
https://twitter.com/MannyMua733/status/1085663650067562496?ref_src=twsrc%5Etfw%7Ctwcamp%5Etweetembed%7Ctwterm%5E1085663650067562496&ref_url=https%3A%2F%2Fwww.cosmo.ph%2Fbeauty%2Fmanny-mua-leyte-normal-university-a254-20190117
The beauty guru felt where the comment is heading to, thus he expressed his opposing thoughts toward the policies of the school as replied to Netizens; questioning the reason behind prohibiting such appearances.
Guess I'm being homeschooled Hahahahahaha

— Manny MUA (@MannyMua733) January 16, 2019
https://twitter.com/MannyMua733/status/1085672399075307520
Me too girl

— Manny MUA (@MannyMua733) January 16, 2019
Bretman Rock, whose cropped photo is also included on the said inappropriate grooming, re-uploaded the policies, asking how the outfit will affect a student's learning.
First of all, my outfit is so cute… and second of all how will wearing that affect a students learning, and why that picture I have cuter lewks lol pic.twitter.com/Ga6K3myPdr

— Bretman Rocking chair (@bretmanrock) January 17, 2019
Leyte Normal University has yet to comment on the controversy. The post has been deleted from the university's Facebook page.