Beauty queens expressed their opinions about the inclusion of transgender women at the Miss Universe.
Winwyn Marquez, Maxine Medina, and Gloria Diaz are against the idea, while Catriona Gray showed support. 
The topic of transgender women joining beauty pageants has been re-opened after Miss Spain 2018, Angela Ponce, successfully became a part of the Miss Universe 2018.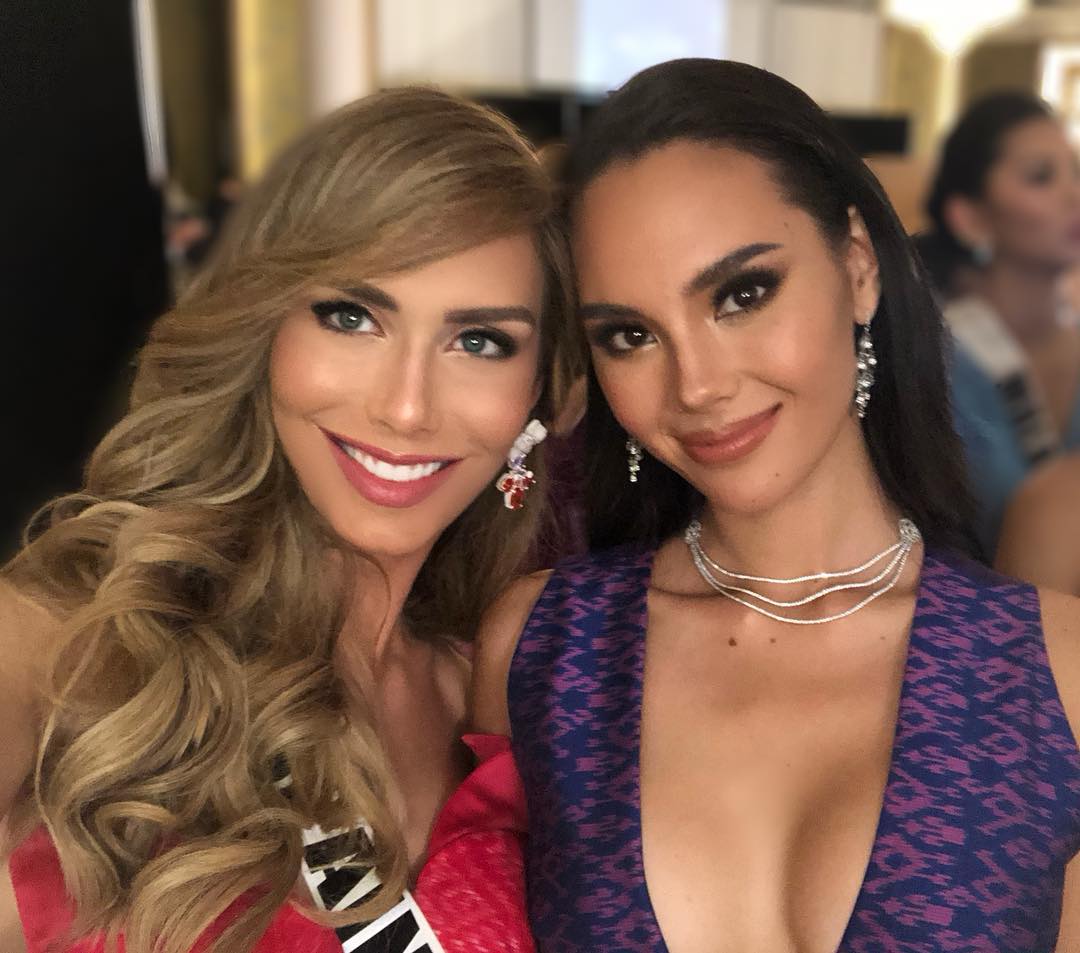 She was acknowledged as the first ever transgender contestant of the competition by honoring her with her own segment during the coronation night. After the preliminary rounds, the 27-year-old said that it was an honor and pride to be part of the pageant.
"I don't need to win Miss Universe. I only need to be here," she said in the video.
"I always say: having a vagina didn't transform me into a woman. I am a woman, already before birth, because my identity is here."
While she's proud of her achievement, Filipino beauty queens have different viewpoints regarding the inclusion of transgender women in beauty pageants.
Beauty queens expressed their opinions. 
2017 Reina Hispanoamericana titleholder Teresita Ssen "Winwyn" Marquez said that as much as she loved the idea of Spain allowing Ponce to join, she still thinks that the Miss Universe should be given to "natural born women". She also clarified that she has nothing against transgenders.
https://www.instagram.com/p/BrhCCD-naJ4/
"Kasi there is Miss International Queen, tama ba? It's a prestigious pageant also… let's just give it (Miss Universe) for natural born-women and for transgenders to have their own prestigious pageant. Pero kung a-allow naman ng Miss Universe pageant, then we should accept it also."
Miss Universe-Philippines 2016 Maxine Medina was also not keen on having transgender women in the Miss Universe competition.
https://www.instagram.com/p/Bqv2T_Jjm-L/
"Well, kung gusto niya talaga sumali, may mga pageants naman na for them. So, let's give them an idea na meron naman talagang pageant for them. Para man equal din sa girls di 'ba."
The 1969 Miss Universe Gloria Diaz hoped that there will be a separate pageant for transgenders instead.
In one report by Bombo Radyo, Diaz mentioned that there's nothing wrong with Ponce's participation in the pageant, but she hopes for a better venue for transgenders.
As other netizens also shared the same sentiments as Marquez, Medina, and Diaz, the newly-crowned Miss Universe, Catriona Gray, defended Ponce's right to join the pageant.
https://www.instagram.com/p/BrfYbK5gb0D/
A month prior to the coronation night, Gray has expressed her support to the inclusion of transgender candidates to the line-up of contestants.
"I'm open to it, because individually, I see beauty queens more than a physical aspect," she answered in one episode of The Bottomline.
"We represent something — that has to be what we're there for. And she has a purpose. She is that voice for the transgender community.
"If she can further educate people about what are the needs of the transgender community to get us to be more compassionate towards them… I have close friends who are transgender, so I've heard their experiences, and there is a lot of work to be done in how we come towards them."