Kris Aquino posted about the speculations that she's dead.
She shared the current health condition of her family. 
In her recent Instagram post, Kris Aquino reacted to rumors flying about.
The actress said that it's not a big deal for her as there's a saying that if someone spreads fake news about your death, it will actually prolong your life.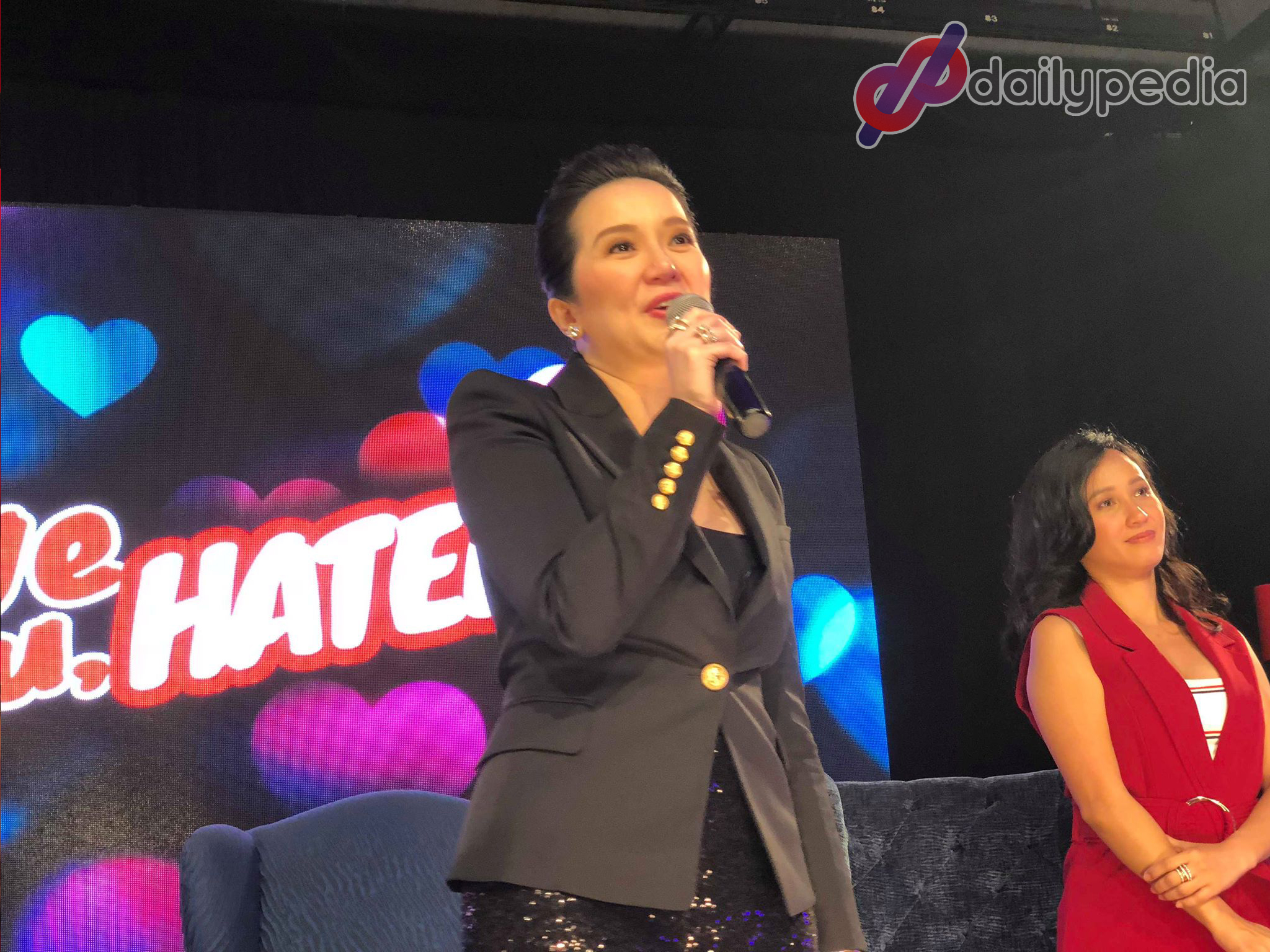 She also shared the health condition of her eldest Josh, who just had a bad acid reflux and gastric ulcer so will have to undergo endoscopy and colonoscopy in the following month. Kris also shared that Bimby has asthma and has to nebulize daily.
She added that her hypertension, migraine, severe allergies, and autoimmune disease are no secret to everyone and how thankful she is for her helpers and all the people praying for the best for them.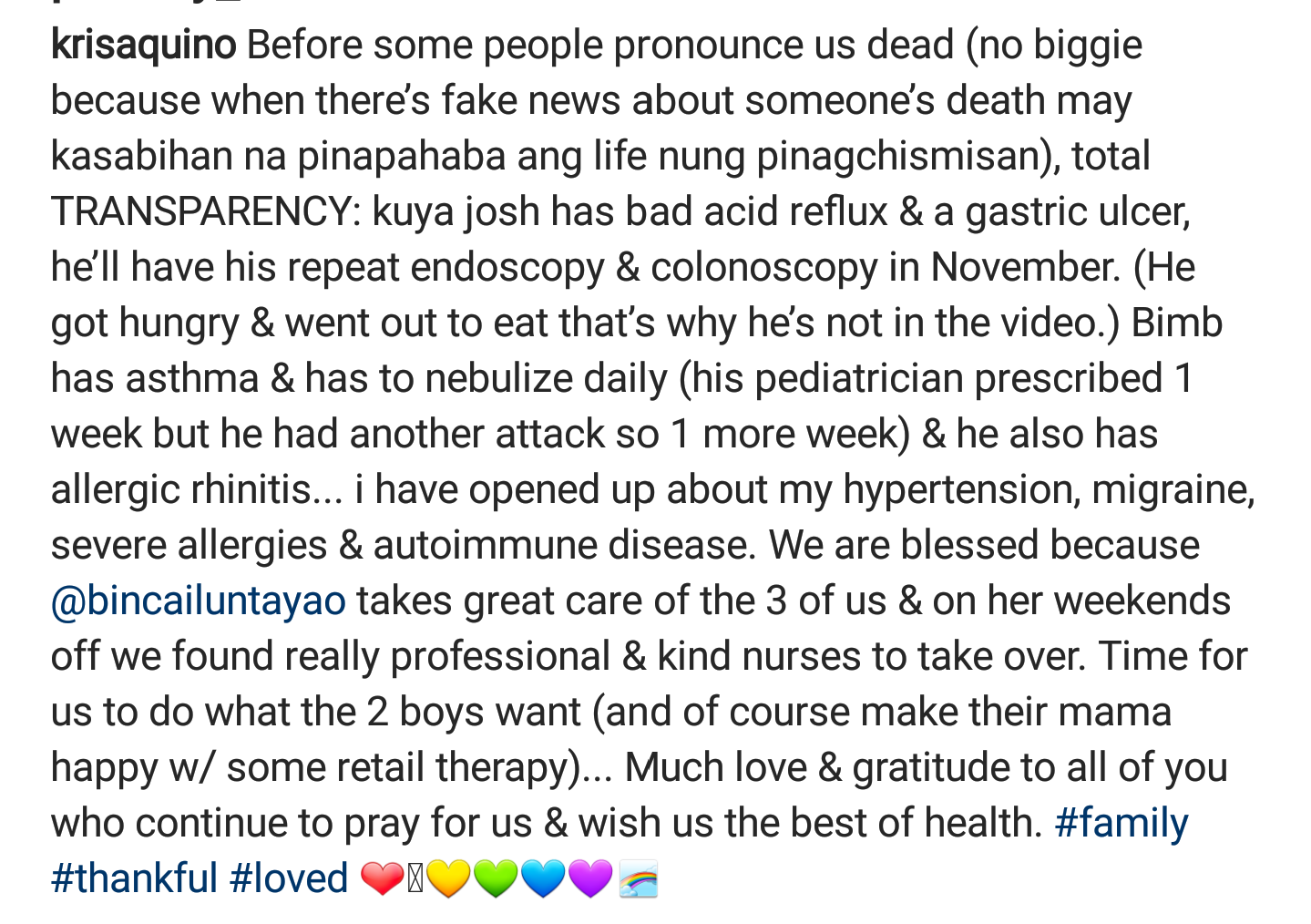 Before some people pronounce us dead (no biggie because when there's fake news about someone's death may kasabihan na pinapahaba ang life nung pinagchismisan), total TRANSPARENCY: kuya josh has bad acid reflux & a gastric ulcer, he'll have his repeat endoscopy & colonoscopy in November. (He got hungry & went out to eat that's why he's not in the video.) Bimb has asthma & has to nebulize daily (his pediatrician prescribed 1 week but he had another attack so 1 more week) & he also has allergic rhinitis… i have opened up about my hypertension, migraine, severe allergies & autoimmune disease. We are blessed because @bincailuntayao takes great care of the 3 of us & on her weekends off we found really professional & kind nurses to take over. Time for us to do what the 2 boys want (and of course make their mama happy w/ some retail therapy)… Much love & gratitude to all of you who continue to pray for us & wish us the best of health. #family #thankful #loved ❤️🧡💛💚💙💜🌈