A screenshot of an article went viral online, saying that Jollibee is the new Pokémon.
PinoyNintendo.org released a statement pertaining to the matter.
There is a screenshot of an article going around, announcing that GameFreaks, the Japanese company who developed the Pokémon series, named Jollibee – yes, you read that right – as the newest Pokémon.
It stated that the director of the company, Junichi Masuda, just announced that Jollibee is now a Pokémon and is set to appear in 'Let's Go, Pikachu!' and 'Let's Go, Eevee!' which are their upcoming role-playing video games and the first installment of the Pokémon RPG Series.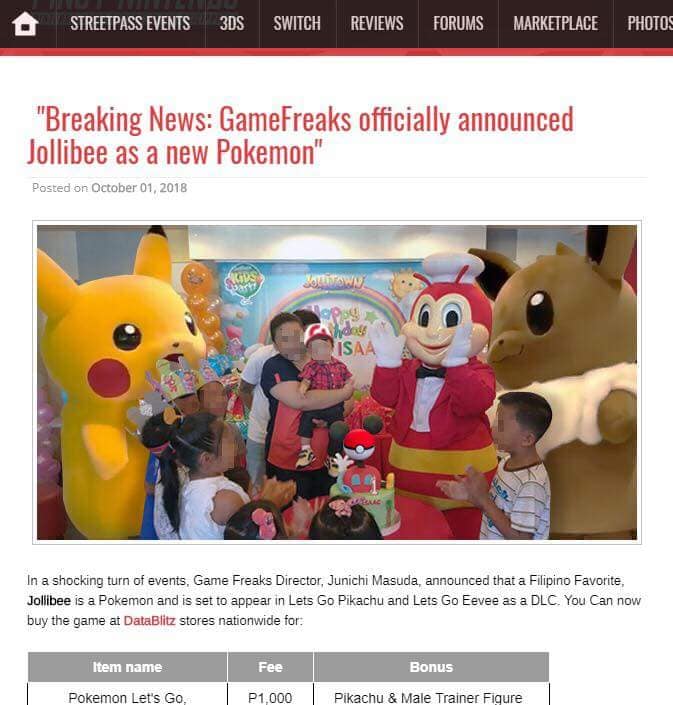 Adding to this, a screenshot of what seems to be like a message from the director himself also made rounds online. The edited message read, "due to the overwhelming support of pokemon fans in the Philipines, Jollibee was selected to be a pokemon that will represent their country."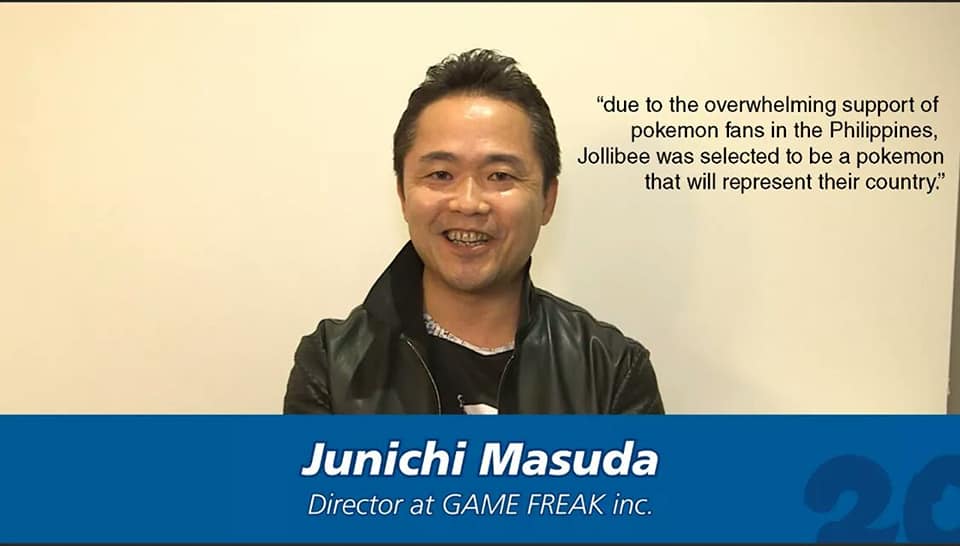 PinoyNintendo.org, the website wherein the article was allegedly published, released a statement, clarifying that they're not affiliated with any meme pages.
They admitted that they did not ask the owner for the photo used in the article for permission and they have "messed up big-time" as edited version made rounds, spreading satire content.
Although they did not specify which article, people have assumed that it is related to the Jollibee / Pokémon rumors.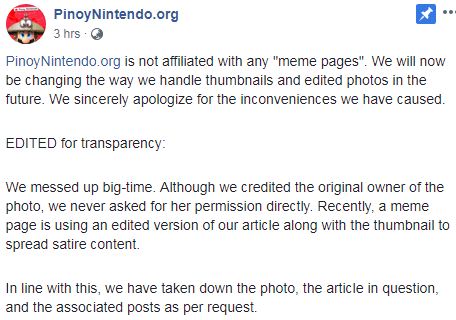 PinoyNintendo.org is not affiliated with any "meme pages". We will now be changing the way we handle thumbnails and edited photos in the future. We sincerely apologize for the inconveniences we have caused.

EDITED for transparency:

We messed up big-time. Although we credited the original owner of the photo, we never asked for her permission directly. Recently, a meme page is using an edited version of our article along with the thumbnail to spread satire content.

In line with this, we have taken down the photo, the article in question, and the associated posts as per request.
Jollibee has yet to address the issue.