A Comerica Park employee caught spitting on a pizza he was preparing.
His co-worker filmed the incident to send it to the management of the park. 
A video has gone viral showing 20-year-old food service employee Jaylon Kerley spitting on a pizza intended for customers at Comerica Park for the Tigers' game against the Kansas City Royals on September 21st.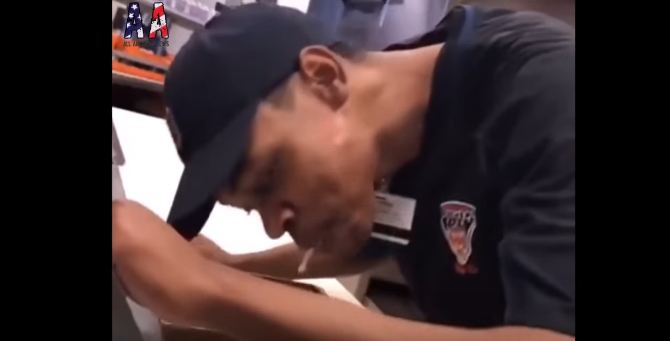 Jaylon, told his coworker, Quinell May, that he was going to spit on the food. Quinell then told the Detroit Free Press that he filmed the act to show it to the management, however, when he did so, he was fired for 'not working'.
May said that it was the first time he witnessed such act. "I can't even describe my feeling on it. It just makes my skin crawl.
"I just don't have words for it. It was disgusting. Like, imagine if it was your pizza."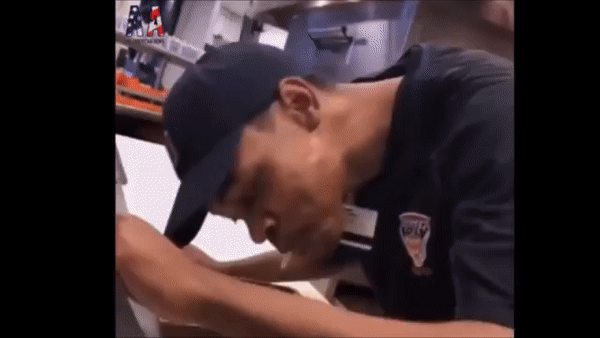 He added that the reason why Kerley spat in the pizza was because "the supervisor kept yelling at him all day".
The Detroit Sportservice, who is the food, beverage and retail provider at Comerica Park, said that the food station was closed as soon as they learned about the disgusting act.
"As soon as we became aware through social media of potential food tampering, we immediately closed that food stand, disposed of all the product and contacted the Detroit Police Department. We have been told by police that the worker has been arrested and is in custody, pending charges."