Death toll because of Typhoon Ompong reached 65.
Father carried child after their ambulance got stuck between two toppled posts.
Typhoon Ompong lashed out on Northern Luzon, resulting to billions worth of damages and around 65 deaths recorded.
It did not only affect Luzon. According to the Regional Disaster Risk Reduction and Management Council in Western Visayas, approximately 191 families or 682 people were evacuated in the provinces of Antique, Guimaras, and Negros Occidental. The authorities reported that about 25 people including two rescuers and a 2-year-old child died in Baguio City due to landslides.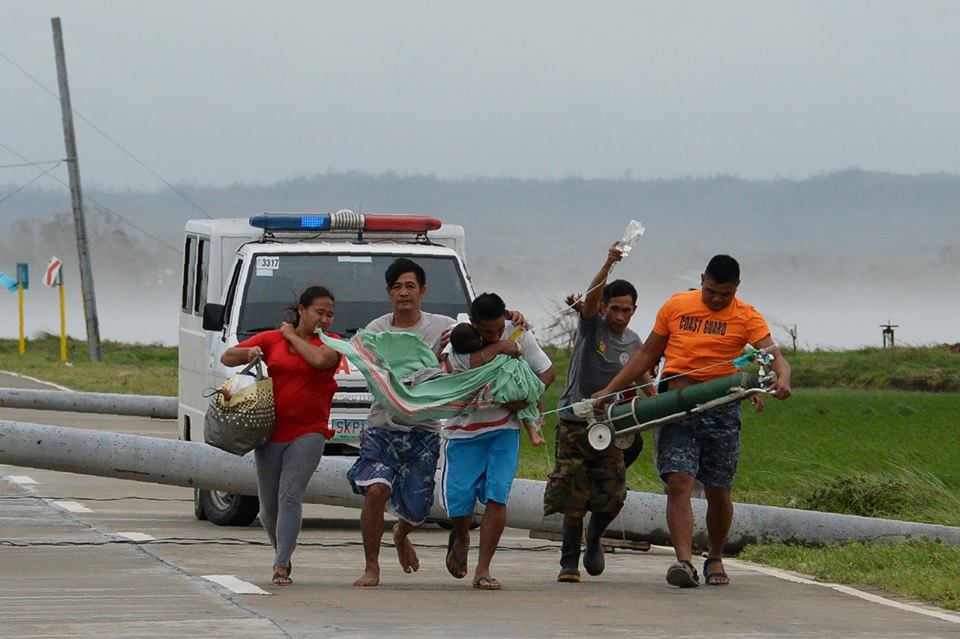 Ompong also brought down electrical posts, ripped off roofs, uprooted trees, damaged buildings, caused flashfloods, and landslides in the typhoon-affected areas.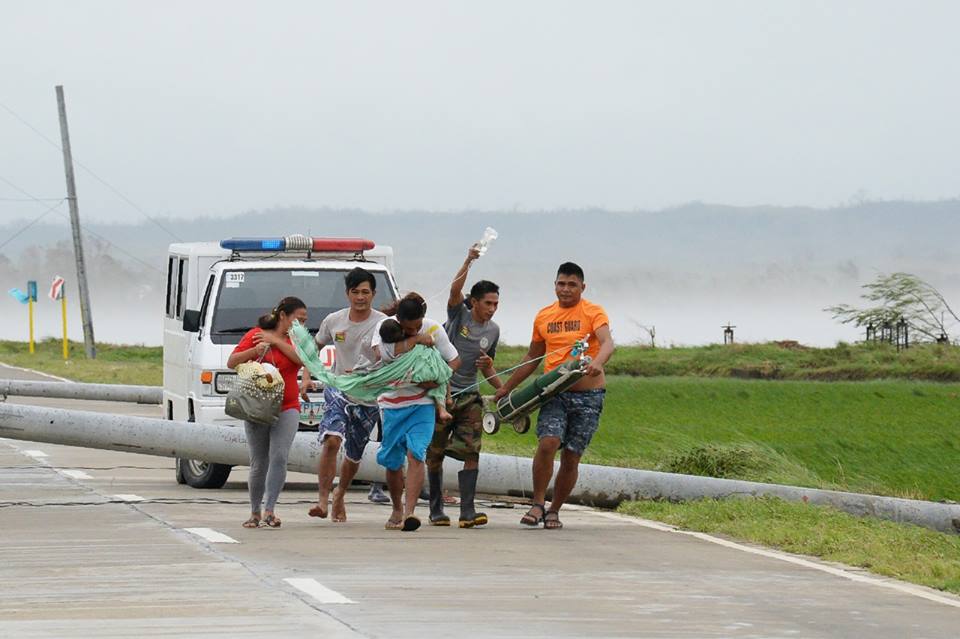 The typhoon brought inconvenience to residents of some parts of the Visayas but had more serious repercussions for people in areas on its direct path. This photo shows a group carrying a sick child from an ambulance stuck in the middle of a highway blocked by fallen electric posts in Baggao, Cagayan province.
Philippine National Police broke down the casualties: 54 from the Cordillera Administrative Region, 8 from Cagayan Valley, 2 from Central Luzon, 1 from Ilocos Region, and 1 from Metro Manila.
PNP chief Director General Oscar Albayalde said on Monday that cops from the Special Action Force (SAF) have joined the search and rescue mission in Itogon, Benguet, for victims of landslides. The Philippine Coast Guard is also sending K-9 dogs to the area to help with the search.