Kathryn Bernardo launched her make-up collaboration with Happy Skin.
Netizens reacted to Kathryn's photos standing next to the phrase "SPUNK on her lips".
Kathryn Bernardo's make-up collaboration with Happy Skin's tagline gained flak online when it was recently launched. The "Spunk on her lips" that was referred to by the Netizens have another meaning as opposed to what it really is originally and formally intended for.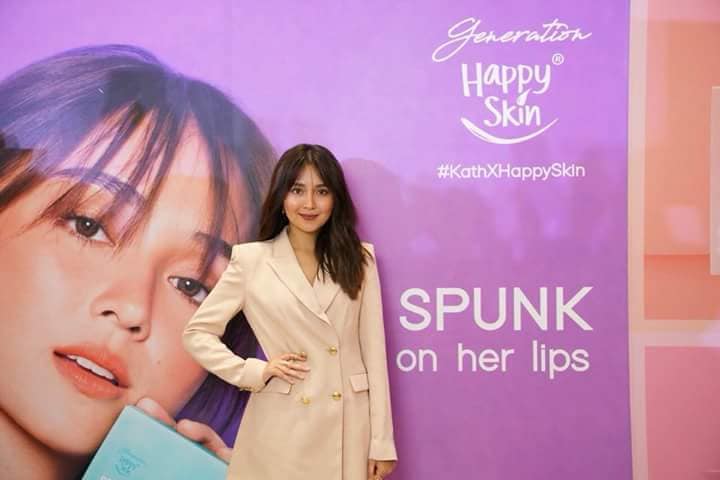 It meant that she's wearing her Spunk shade lippie on the photograph behind her, however, "spunk" had a different meaning to people on the Internet.
Netizens react.
Jonnie Cabatbat's tweet laughed at Happy Skin's tagline.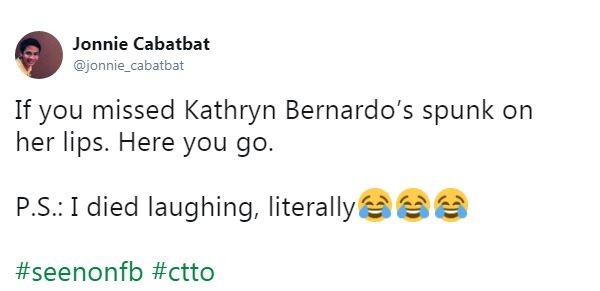 If you missed Kathryn Bernardo's spunk on her lips. Here you go.

P.S.: I died laughing, literally😂😂😂

#seenonfb #ctto
Twiteroso Guy questioned and gave a piece of advice to use Google in order to know the meaning of "spunk on her lips".

Sino manager ni Kath? I mean this lipstick brand kind of goes against her wholesome image. Especially if you google the meaning of "spunk on her lips"…
Enrico had a violent reaction over Kathryn's Happy Skin campaign.

Tangina Kathryn's Happy Skin campaign is called "Spunk On Her Lips". ANG LALA.
A sarcastic comment was tweeted by @IongIiveperona about the word "spunk".

i am today years old when i googled and found out what "spunk" slang means. thank you to kathryn b's lipstick for this opportunity to add something new to my vocabulary.
Other people defended the tagline. They presented other meanings of the word "spunk".

spunk means COURAGE & DETERMINATION,Hindi na problema ni Kathryn kung May iba ka pa meaning for that. Gagawa ka pa ng issue
Fans also answered a Netizen who got curious if Kathryn knew what "spunk" is.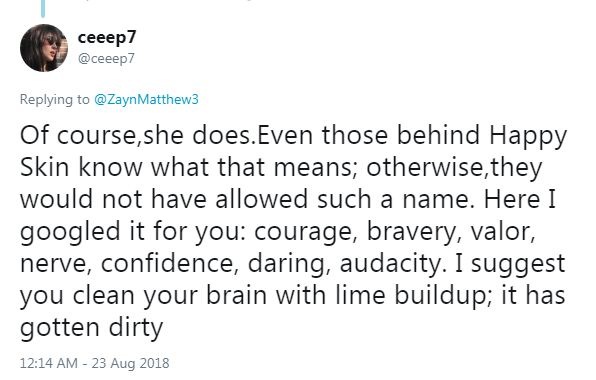 Of course,she does.Even those behind Happy Skin know what that means; otherwise,they would not have allowed such a name. Here I googled it for you: courage, bravery, valor, nerve, confidence, daring, audacity. I suggest you clean your brain with lime buildup; it has gotten dirty
@jejess0823 said that it's a shame that people do not bother to check the meaning of a particular word.

may makita lang di muna tignan kung ano meaning no? puro kabastusan alam. nakakahiya ka lang.
This one Netizen remained open-minded to various meanings of the word.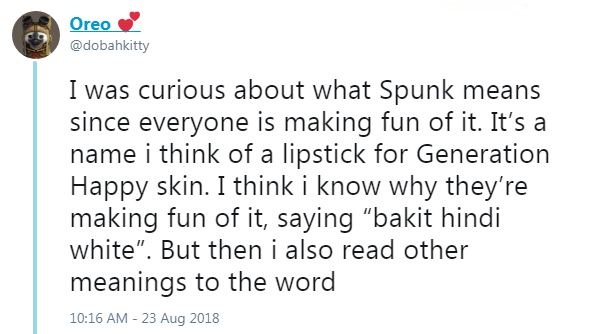 I was curious about what Spunk means since everyone is making fun of it. It's a name i think of a lipstick for Generation Happy skin. I think i know why they're making fun of it, saying "bakit hindi white". But then i also read other meanings to the word

And they meant courage, bravery, and confidence, and i think that's why they named the lipstick "Spunk"
So, what does "spunk" really mean?
In a formal sense, the word means courage and determination.
Image: Screengrab from Google Dictionary

According to Urban Dictionary, the word suggested a vulgar definition as semen.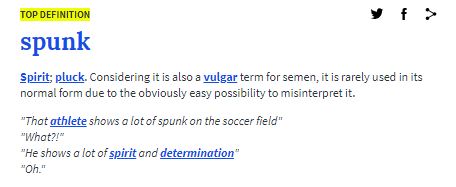 Happy Skin has yet to address the issue. Based on varied feedback, questions arise on how this tagline came about.
Netizens have hinted that the brand, Bernardo's management, and Bernardo herself may have overlooked the matter prior to approving the tagline.
Kathryn Bernardo's Happy Skin line includes a pressed powder, matte lippies, lip and cheek tints, blushes, mascara, and brow pen.