MTPB enforcer stops and issues a ticket to ambulance speeding by to get a patient dropped to the hospital.
Enforcer refused to let the ambulance drive away as he kept refusing to prioritize the ambulance.
The patient dies due to not reaching the hospital right away.
A Manila Traffic And Parking Bureau enforcer lost his life after the ambulance he was in was stopped by a fellow enforcer for speeding.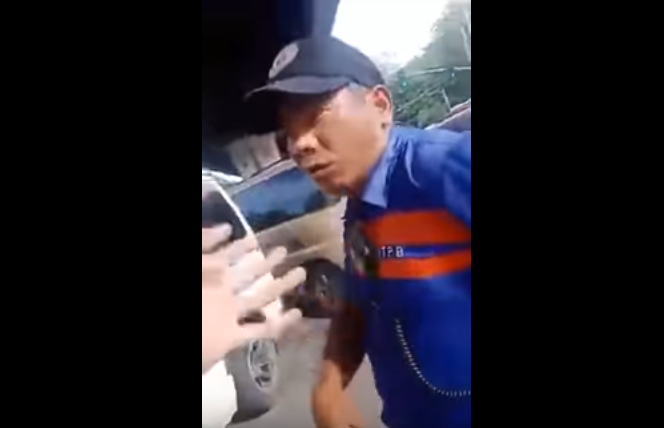 The incident started when the ambulance passed by the said MTPB enforcer and he signaled them to stop. The enforcer went on and issued them a ticket after they refused to stop. The enforcer reprimanded them saying that they should not go ahead of everyone else.
In a Facebook video posted by a netizen named Dan Russell Santos, it can be seen that the enforcer flagged down the ambulance and tried to issue a ticket to the ambulance driver who was obviously trying to bring the patient to the hospital as soon as possible.
According to Santos, the enforcer even stated that it doesn't matter if they're an ambulance or not, he can't let them pass by as they were speeding.
Santos also said that the enforcer was also telling them to delete the video as he refused to let them go by standing in front of the vehicle.
As a result, the patient, who was also an MTPB officer, did not make it to the Philippine General Hospital (PGH) after suffering from a heart attack.
"Uulitin ko po nαmαtαy po ang pasyente na abad santos MTPB din ang trabaho dahil hindi po umabot sa PGH dahil sa magaling na MTPB na ito. Kayo napo humusga malinaw naman po ang Video.
Halatang hindi na sasala ng maayos ang mga ito bago hayaang i-deploy sa kalsada! 
BUARON RM name ng MTPB" Santos wrote on Facebook.