Host posts about unbelievable conditions of a prospective client in exchange for her to host their wedding
The client refuses to pay for her talent fee and accommodation as they can only provide her transportation to Batangas
On July 10, Facebook user Althea Español Leonen posts about a conversation with a prospective client, who refuses to pay for her accommodation and talent fee as an events host.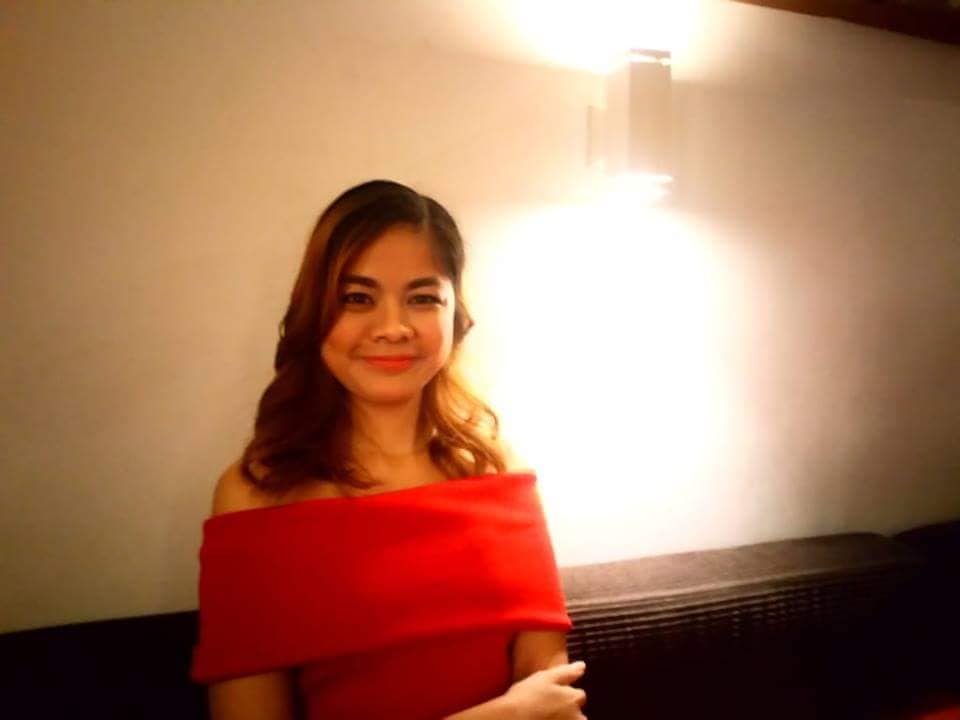 In the post, Althea wrote that she never thought she'd experience the treatment herself. "We invest for our skills, plus pagod sa pagdadala nang weddings and our efforts to doll up and dress up. Di naman ako after sa TF lang pero sana makita ung value namin as events host." she stated.
The prospective client texted her saying that a friend has referred to the host and asked her if she's okay with handling a wedding that will take place in September. Althea then accepted and asked for the details as she has no events booked in that month.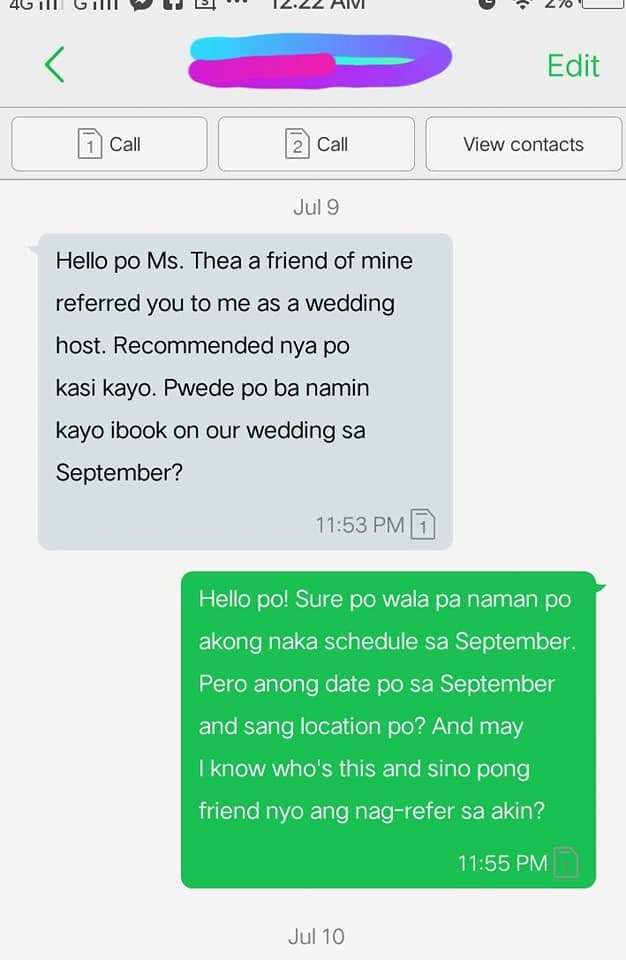 The client informed her that the wedding will take place in Batangas on September 15. The couple has booked a room for the entourage and told the host to book a room for herself as it will be a sunset wedding.
Althea then asked if they were the one to book a room for her.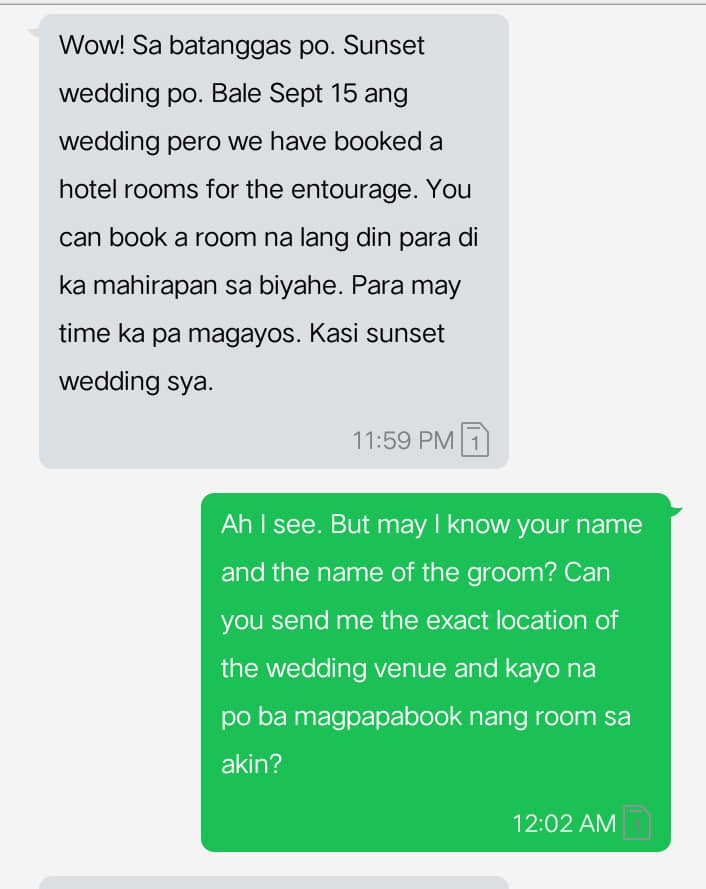 She was then told that they can reserve the room for her. However, instead of reassuring her that they will pay for the accommodation, they told her that she can just pay for it there. They further asked her if it's okay that they can only provide the transportation and recommendations in return.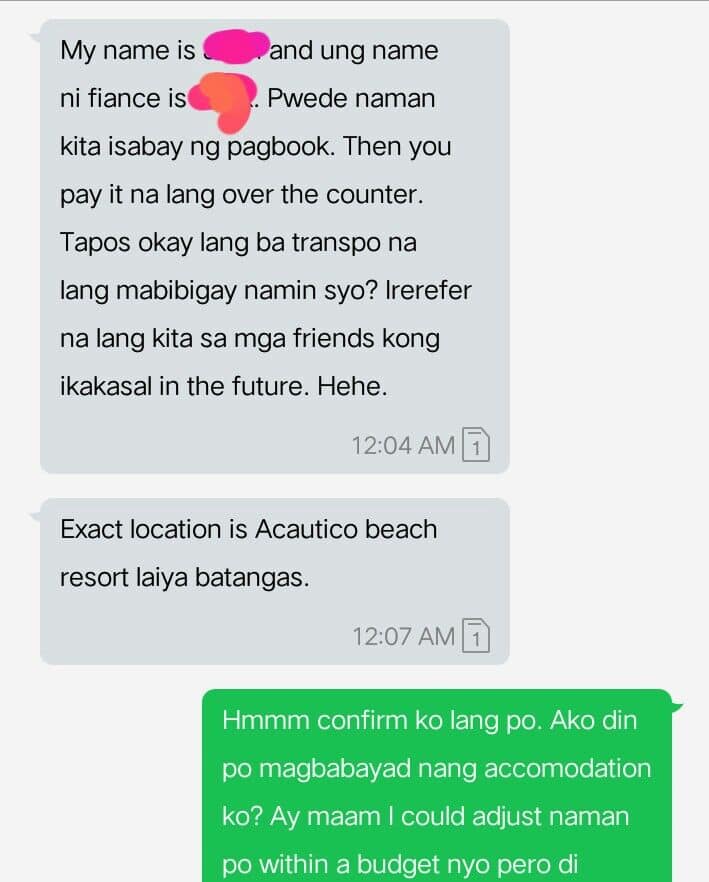 Althea was surprised as she told the client that "di naman po ako charity" and explained that it is not easy to become a host as she had to make a lot of sacrifices.
They further stated that the friend who recommended her told them that she accepts bookings even without a talent fee and yes, she will have to pay for her own accommodation because she's not a part of the entourage.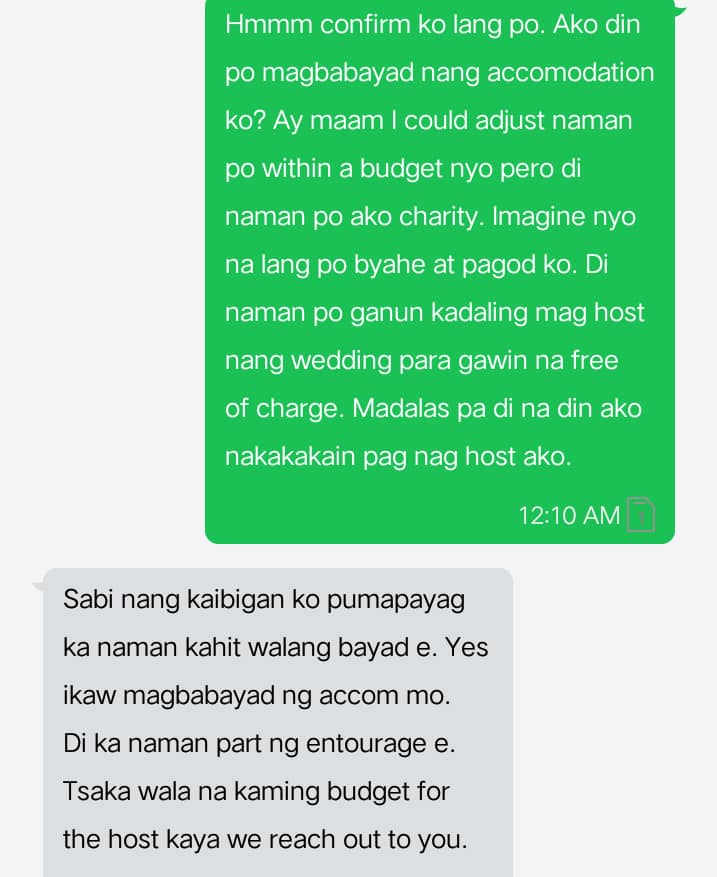 The netizen stated that she only accepts bookings if the client is a friend and since she doesn't know them personally, it's a bit unfair on her part to not receive any compensation for her hard work.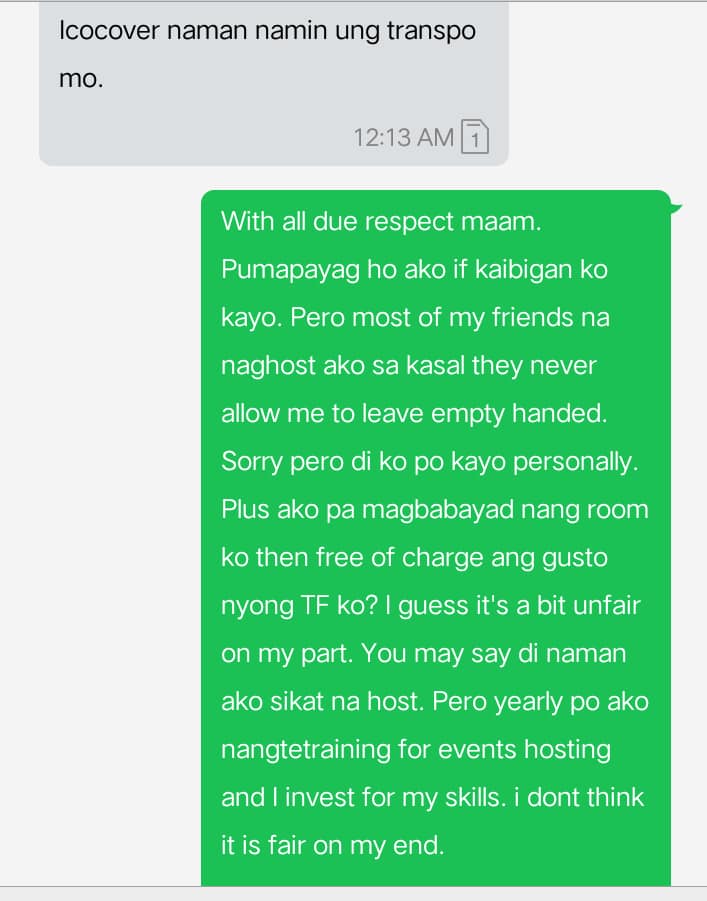 The client then proceeded to insult her and told her that she will not become famous at all. "Magkano lang naman TF ng mga hosts e" they messaged.
Althea ended up refusing to host the event.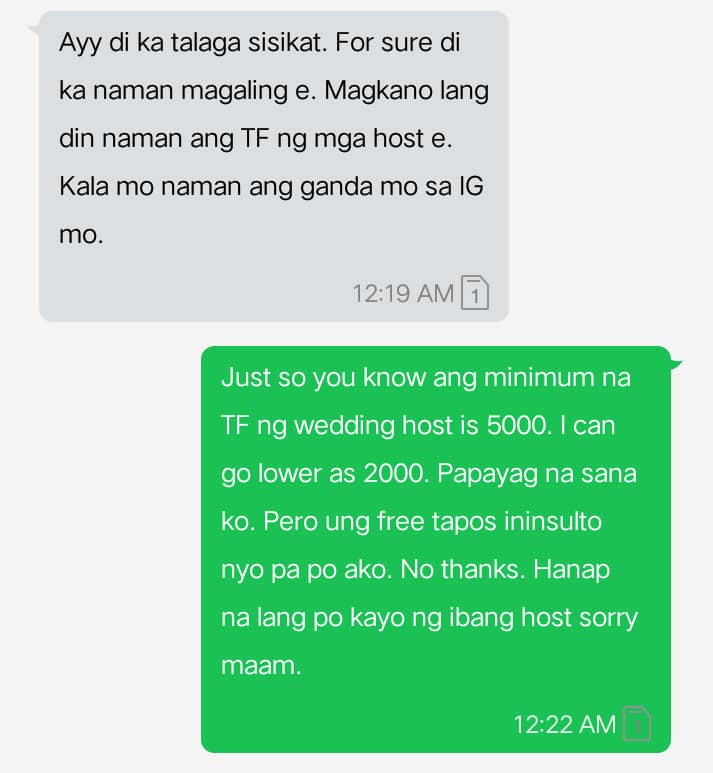 Althea clarified in her Facebook post that she's not trying to be famous, but she just wants her skills to be a blessing for those who will get married.
"Wala naman po akong hangad na sumikat. I just want to share this talent and skills and be a blessing sa mga kinakasal. I guess gaining a little profit from hosting is not that bad."