Josh Aquino's yaya for 10 years receives an original Cartier necklace from actress and host Kris Aquino
Kris Aquino expressed her gratitude for Yaya Bincai's loyalty to their family
Yesterday was "Queen of All Media", Kris Aquino's son, Josh Aquino's 23rd birthday. The family, together with some of their helpers, celebrated the special occasion in Ginza, Tokyo.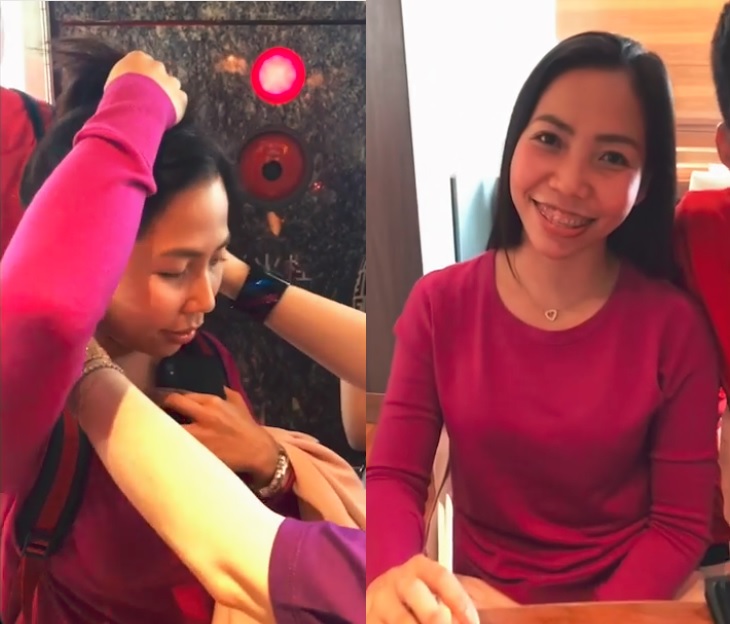 While Kris gave her eldest a vintage watch and even his yaya for 10 years, Yaya Bincai, received something special from her generous employer. The actress gave her an original Cartier necklace to thank her for being loyal and staying them for ten years.
Yaya Bincai is the sister of two other helpers of the Aquino family, Yaya Gerbel at Yaya Raquel.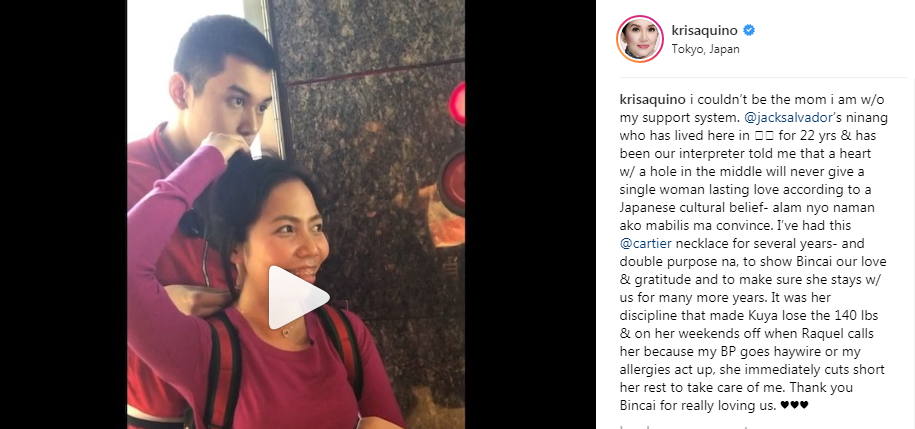 "i couldn't be the mom i am w/o my support system. @jacksalvador's ninang who has lived here in 🇯🇵 for 22 yrs & has been our interpreter told me that a heart w/ a hole in the middle will never give a single woman lasting love according to a Japanese cultural belief- alam nyo naman ako mabilis ma convince. I've had this @cartier necklace for several years- and double purpose na, to show Bincai our love & gratitude and to make sure she stays w/ us for many more years. It was her discipline that made Kuya lose the 140 lbs & on her weekends off when Raquel calls her because my BP goes haywire or my allergies act up, she immediately cuts short her rest to take care of me. Thank you Bincai for really loving us. ♥️♥️♥️"
Watch the full video below: