Netizen posts about a Grab driver suggesting to double the fare because of traffic
Unreasonable drivers have been one of the major complaints of Grab customers regarding the app's services
When many customers started expressing their problems with ride-hailing service, Grab, more complainants started posting about their own experiences with unreasonable drivers.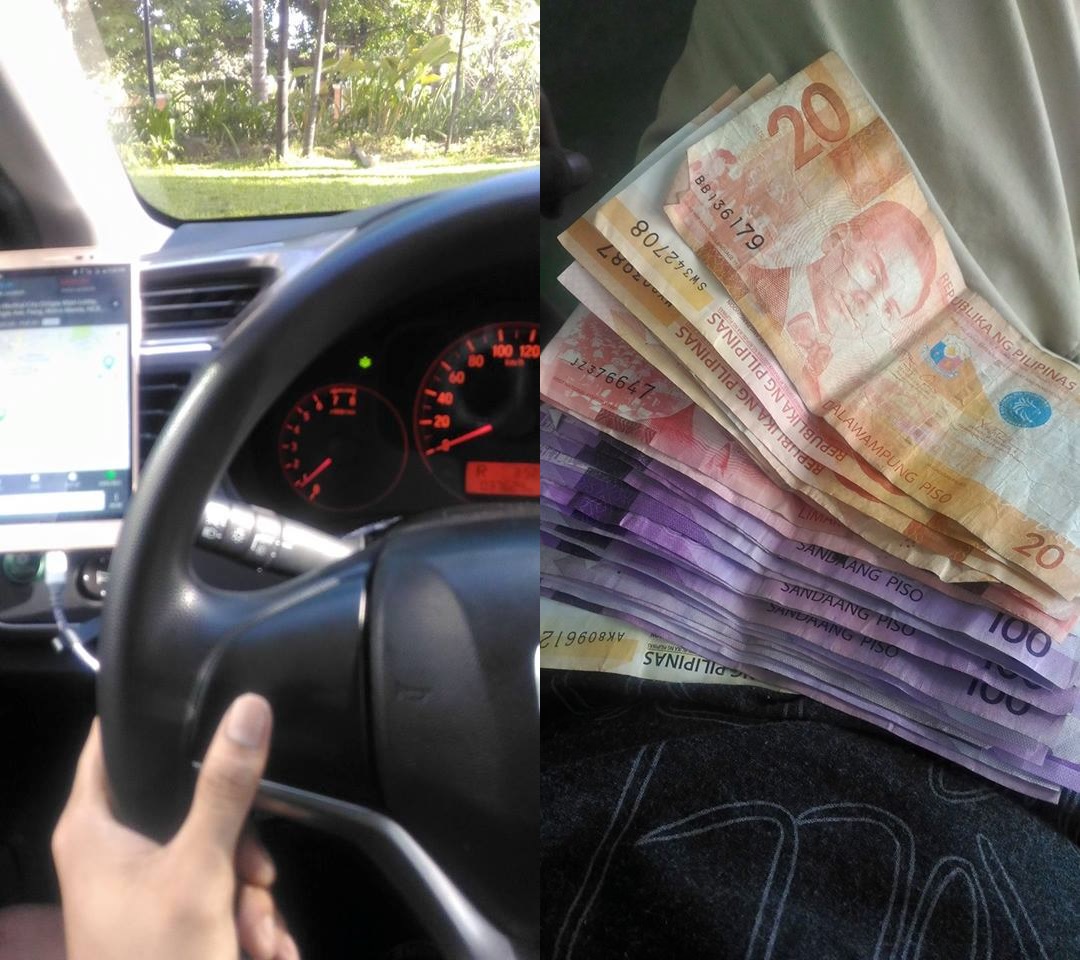 A woman with username @mayalayug on Twitter posted a screenshot of a conversation with a driver.
Apparently, the driver was asking if they can double the stated fare as it is currently traffic in the area. He also added that it's a loss if they'll only follow Grab's base fare.

"Hi @grabph aware ba kayo na may gantong transactions nga driver nyo outside your system booking?
Anuto taxi sya, ganon?"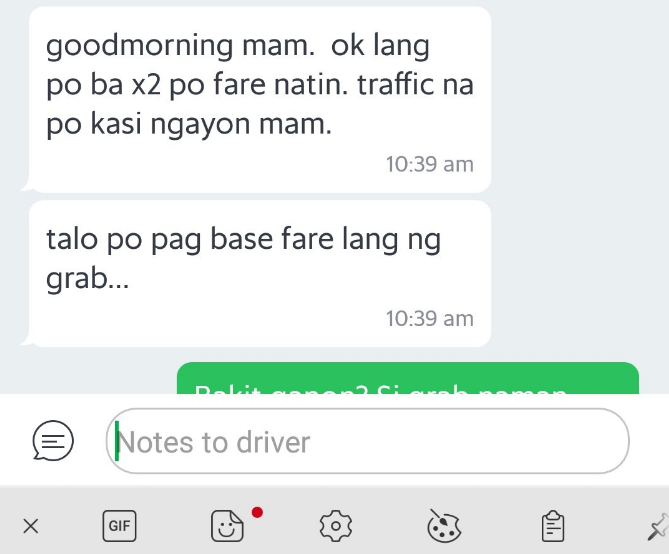 "goodmorning mam. ok lang po ba x2 po fare natin. traffic na po kasi ngayon mam.

talo po pag base fare lang ng grab…"
She also added that it is not the rider's fault if that's the price stated. And why is the driver asking for the customer to double the fare just because of traffic?

"@grabph Una sa lahat, hindi kasalanan ng rider kung yun ang presyuhan nyo. Bakit ganyan mga driver nyo, nagpapadoble ng singil? Why, because traffic? I understand their point but to be asking the passenger to pay TWICE the amount is insane and unacceptable.
Napakaunprofessional."
The official account of Grab Philippines has replied to the tweet saying that they do not tolerate this kind of situation the complainant should tell them more details for them to review the issue.

"Hi Mae, Thanks for bringing that to our attention. We do not tolerate this kind of behavior & we have a system in place to sanction drivers who fail to comply with our service standards. Please DM us more details about this booking so that we can review this further."