"Ang pangit umacting ni…"
"Dapat si ano ang maka-tuluyan ni ano…"
"Sana naman inayos 'yung special effects!"
"Sana patayin na 'yung character ni…"
Let's say you are one those Pinoy Teleserye aficionados – or not. As a viewer (or non-viewer), you are entitled to your own opinion on how a story should work. Above all, you play an important role in this media food chain.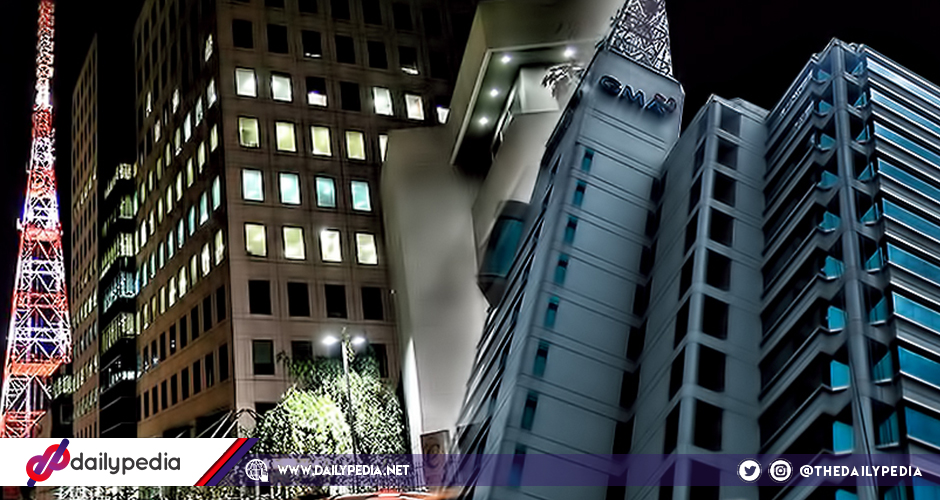 You and your couch and your TV set are all essential for this business of entertainment. Your viewership is a commodity, yes. And unlike in the past, your feedback on these teleseryes can now be easily heard and noticed by TV Networks – a single commendation or bash can now be easily spotted by the teleserye creators themselves via social media.
But how do the two biggest TV networks in the country, ABS-CBN and GMA, really handle feedback from their audience? Do they really regard your Facebook comments and social media opinions?
This question is finally answered in an article published by Pep, "ANATOMY OF A TELESERYE: How do ABS-CBN and GMA-7 produce their teleseryes?"
Customers Aren't Always Right
Unlike in some servicing companies (e.g. fast food restaurants, supermarkets, or department stores) where the great mantra of 'customer is always right' is often highlighted as part of their core values, in the business of entertainment, customers or viewers aren't always right. They may be heard, yes, but they are not always right.
According to Lourdes "Des" De Guzman-Tanwangco, business unit head of ABS-CBN's Star Creatives drama unit, in an interview with Pep, these rants and opinions are discussed by the team. If they find the opinions really valid, they will act upon it and cater to their viewers' needs for entertainment. But if they find these social media rants invalid, they wouldn't address them.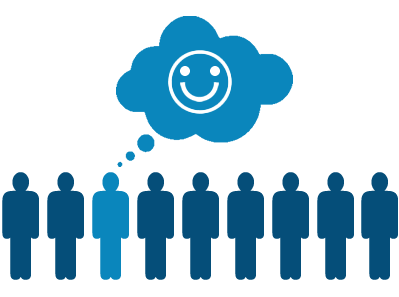 Despite this, she claimed that they also consider other audience segments in terms of story adjustment. In fact, ABS-CBN has a research team to be able to monitor all the feedback coming from the audience. In the interview with Pep, she said:
"Nakikinig kami [sa feedback], pero hindi lahat ng pagkakataon, kailangan namin i-address kasi alam namin yung pupuntahan."
In fact, some of the love team pairings in teleseryes have not been pushed because of the audience' responses.
One monumental example of this is Kathryn Bernardo and Enrique Gil in "Princess and I."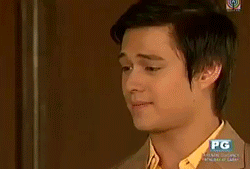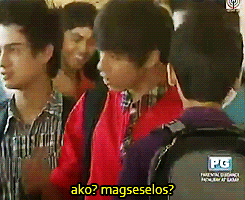 It was originally made for Kathryn and Enrique, however, because the management saw the potential of the Kathryn-Daniel pairing, they made sure the plot will result to their heightened romance – enough to build them up for another teleserye, "Got 2 Believe."
Meanwhile, I can't seriously imagine this same monumental change happening to the celebrated Ivy Aguas of "Wildflower." It turned out, more fans demanded Maja Salvador to be paired with RK Bagatsing and Vin Abrenica, rather than Maja's original leading man, Joseph Marco. I really think it was a right decision for Direk Ruel Santos Bayani, business unit head of ABS-CBN's RSB Drama Unit, and his creative team, to stick to their vision of having Marco and Maja paired.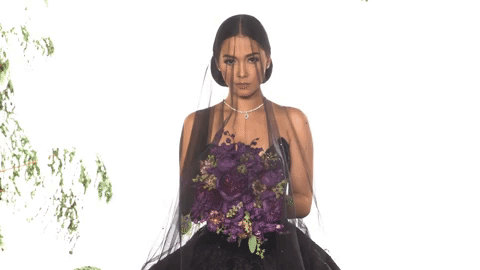 Back then, I used to watch "Wildflower" myself. I wouldn't lie about romanticizing RK Bagatsing's character as the town's Mayor, Arnaldo Ardiente. He is, by all odds, charismatic. As a character, however, I didn't find him fit to be paired with Ivy. His evil dispositions in life will just be too much for Ivy (who has a vengeful heart, as well). The plot will explode of pure darkness – and we wouldn't want that. We surely wouldn't want to see some "band-aid changes" to the plot just to make them look good together.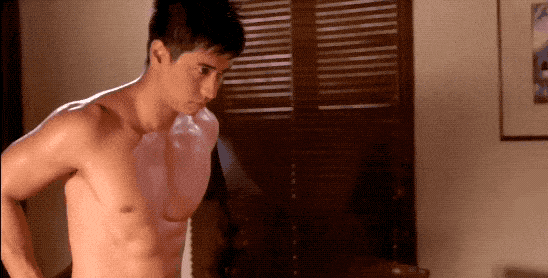 Meanwhile, pairing Maja with Vin Abrenica does look weird for me either. Vin's character is too standoffish. It was as though he was meant to be a "wallflower" – not some "wildflower." Despite having a good heart, I still couldn't picture him being paired with Maja that time. Simply because his character lacks dimensions (always consistent with the knight in shining armor or body guard-ish lineament).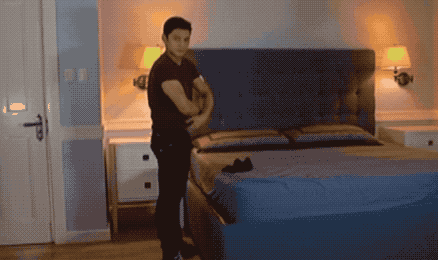 Direk Ruel said in an interview with Pep:
"That's one thing that people should learn. A show-runner cannot run a show waking up every morning, waiting for feedback, waiting for research, waiting for social media reaction. That is no way to tell a story kasi you should have a creative disposition to know na may kabuuan yung kuwento na yun, kailangang panindigan yun, hindi puwedeng binabagu-bago every whim."
"Hindi siya isang bagay na ginagawa to please a certain group, to please pag may clamor na ganito… And then, kung saka-sakali namang binago ko, ibig sabihin, naniwala rin naman ako sa sarili ko, hindi dahil sa ibang tao na may dapat ibahin."
Ratings-centric: Numbers are Proof
The numbers don't lie. This is GMA Network's mantra when it comes to their teleseryes.
In Pep's article, Maria Regina "Redgie" Magno, GMA Network's Vice President for Drama Productions, said that seeing rants on social media is inevitable. Once a show is released, bashers are expected to come.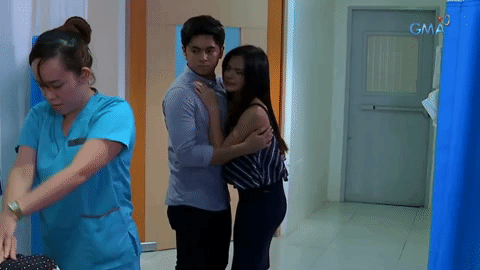 READ: SERIOUSLY?! This "Kambal Karibal" scene is giving thinking viewers a headache
"Lahat naman merong ganun, di ba, pero at the end of the day, ang lagi na lang namin sinasabi, pinapanood pa rin nila. Kasi we cannot naman please everybody. So meron at merong magbabash. Nanunuod sila dahil alam nila kung ano yung ibabash nila. Pero kahit papaano, titignan mo rin kung may point, kung meron silang sinasabi na parang valid naman yung observation nila."
Just like the other network, the validity of the viewers' comments is considered.
However, the big chunk of their decisions highly depends on the TV ratings. It was not mentioned that they have a research team to specially monitor the viewers' feedback on social media. If the show is not rating well, they will not extend it anymore – as simple as that.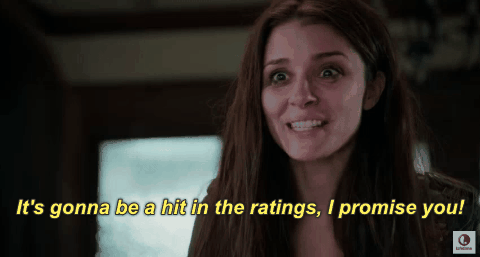 Personally, I find this decision-making just logical. Above all, media is business, and the boost in ratings is just really of great import. However, this set up, I believe, is very risky.
Unlike ABS-CBN which filters each feedback from its viewers to cater to their concerns, GMA Network has a macro-monitoring system, as ratings are released daily after the episodes were aired, and their basis will be solely from yesterday's ratings. I can't help but wonder: How thick are the chances that the next day's ratings will be as soaring as the previous ratings?
Being a viewer of "Kambal Karibal" myself (which is now better in ratings than ABS-CBN's "Bagani" as of late – AGB Nielsen), I can't help but wonder how they are able to come up with the episodes that will rate for sure.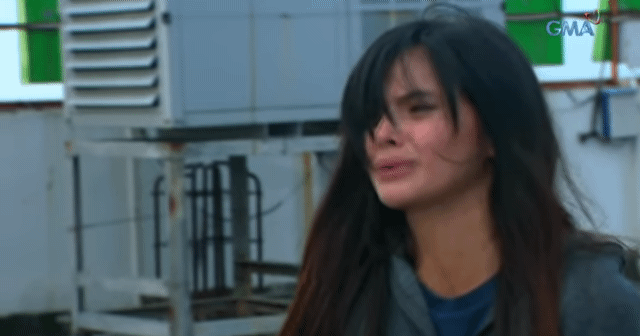 In the Pep article, Magno shared the strategy they do when a show gets lower TV ratings. "Kapag ganon, kasi may story map na 'yan, di ba? So kapag medyo struggling siya, or medyo yung hindi nagwo-work itong kuwento na ito, bibilisan namin. Magbabagsak kami ng plots which are not working and we will move the story forward sa plot na nagwo-work."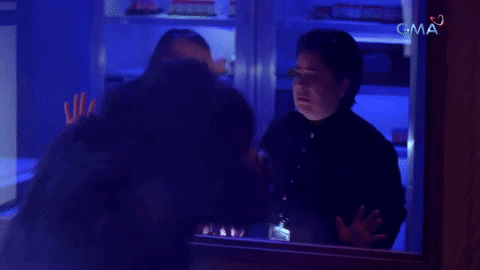 READ: Early ax for "The Cure"? GMA Network Executive reacts
If this strategy still doesn't work, the very last option is to end the show.
***
As viewers, we really are entitled to give out our opinions about what we see. We get up every morning and open our televisions and inevitably see these Pinoy teleseryes. We bash them. We think these teleseryes are plain lame.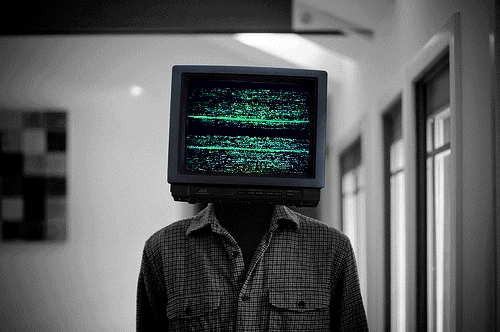 However, these opinions may vary for every person. What may look good for me may not look good for some – and vice versa. Entertainment is subjective. Each change in the story and the artists will affect the show. So indeed, it must be really hard for these TV networks to actually cater to the demands of the viewers from time to time, as money and effort are spent unremittingly.
You may not like what you see on TV – branding it cheap and 'waste of time.' But for Pete's sake, it is just free TV. It goes with you. It goes with the majority. It is, above all, meant to generate money. Have you ever wondered what would happen if TV is not for free? What kind of teleseryes would we see?
More importantly: What kind of teleseryes would we not see?