Miss Teen International joins Smart and Yellow Boat for School-in-a-bag campaign
Smart and Yellow Boat of Hope Foundation's newest partnership campaign
Reigning Miss Teen International Carly Peeters goes back to the Philippines to join Smart and Yellow Boat of Hope Foundation's 'School-in-a-bag' campaign. The Fil-Am beauty queen encourages people and various organizations to sponsor the said campaign in hopes of improving the educational resources in underserved areas in the country.
The School-in-a-bag is a package containing a laptop, five tablets, TV, a solar panel with batteries, and educational content that is donated to remote communities, especially those without electricity.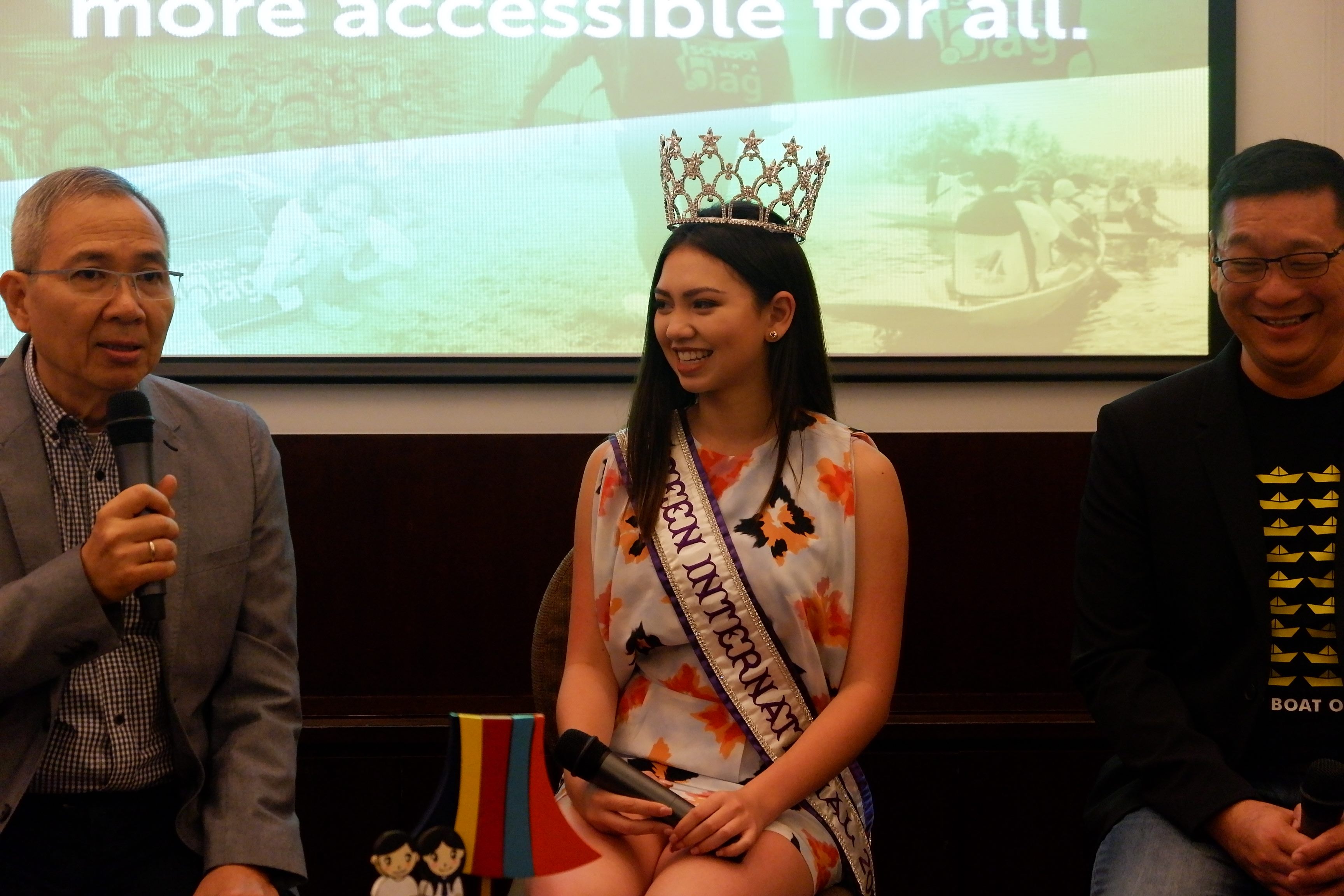 Better education for all
Peeters takes on a vital role as the ambassador of YBOH. Her willingness to fight for a better education system in the world made her the perfect face of this campaign.
"I call on organizations, most especially Filipino-American communities around the world, and even individuals, to engage and be part of this initiative by sponsoring more School-in-a-bag kits. The future of the Philippines relies on the education of today's children. We all have a stake in this, so let us work together," Peeters said.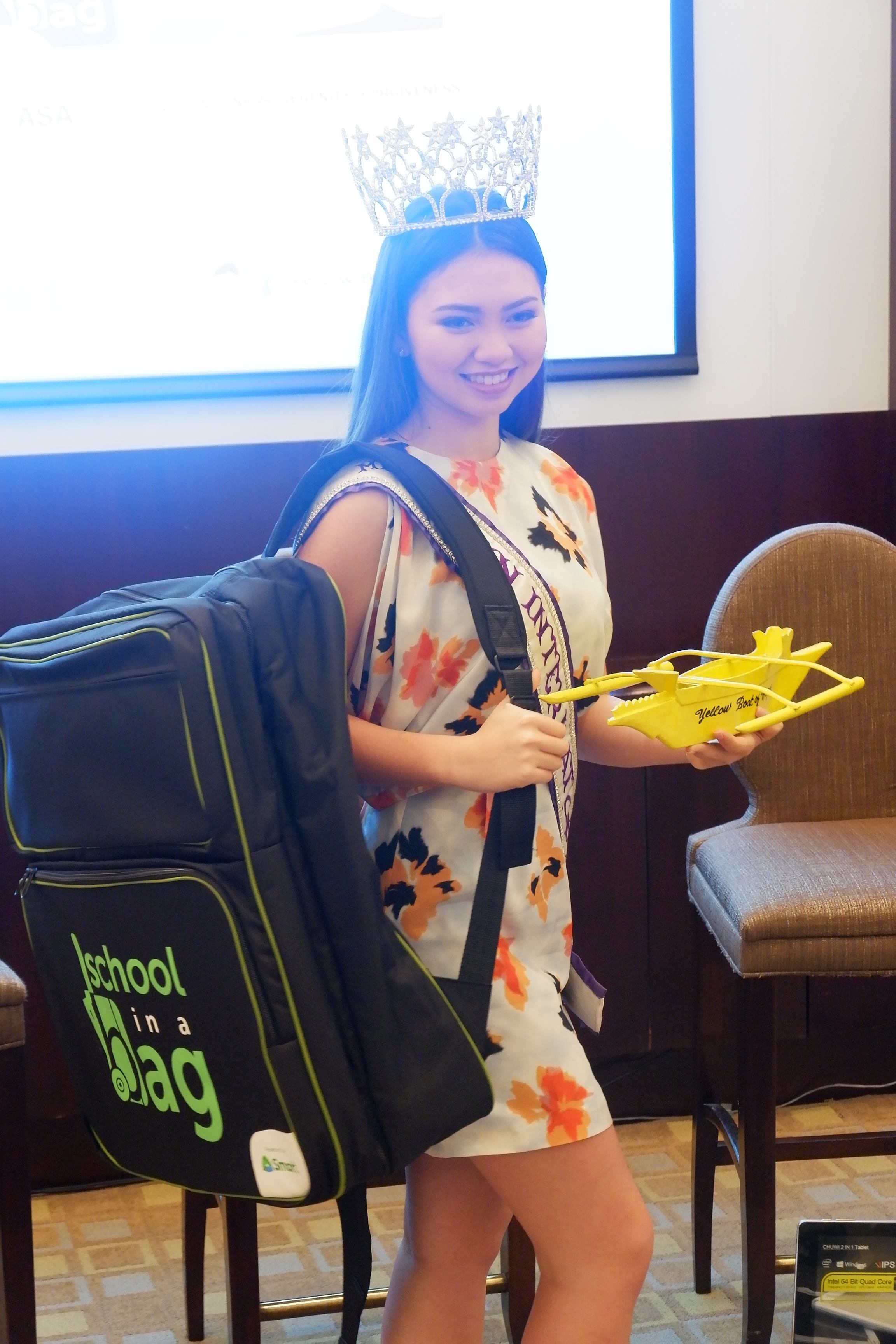 Meanwhile, YBOH has recently signed a memorandum of agreement with Smart Communications, the head of the campaign, to bring the learning package to more areas. Since the launch in 2016, Smart and its partner donors have delivered 38 School-in-a-bag units to 65 learning communities all over the country. Each bag, inclusive of training for the teachers, costs Php100,000.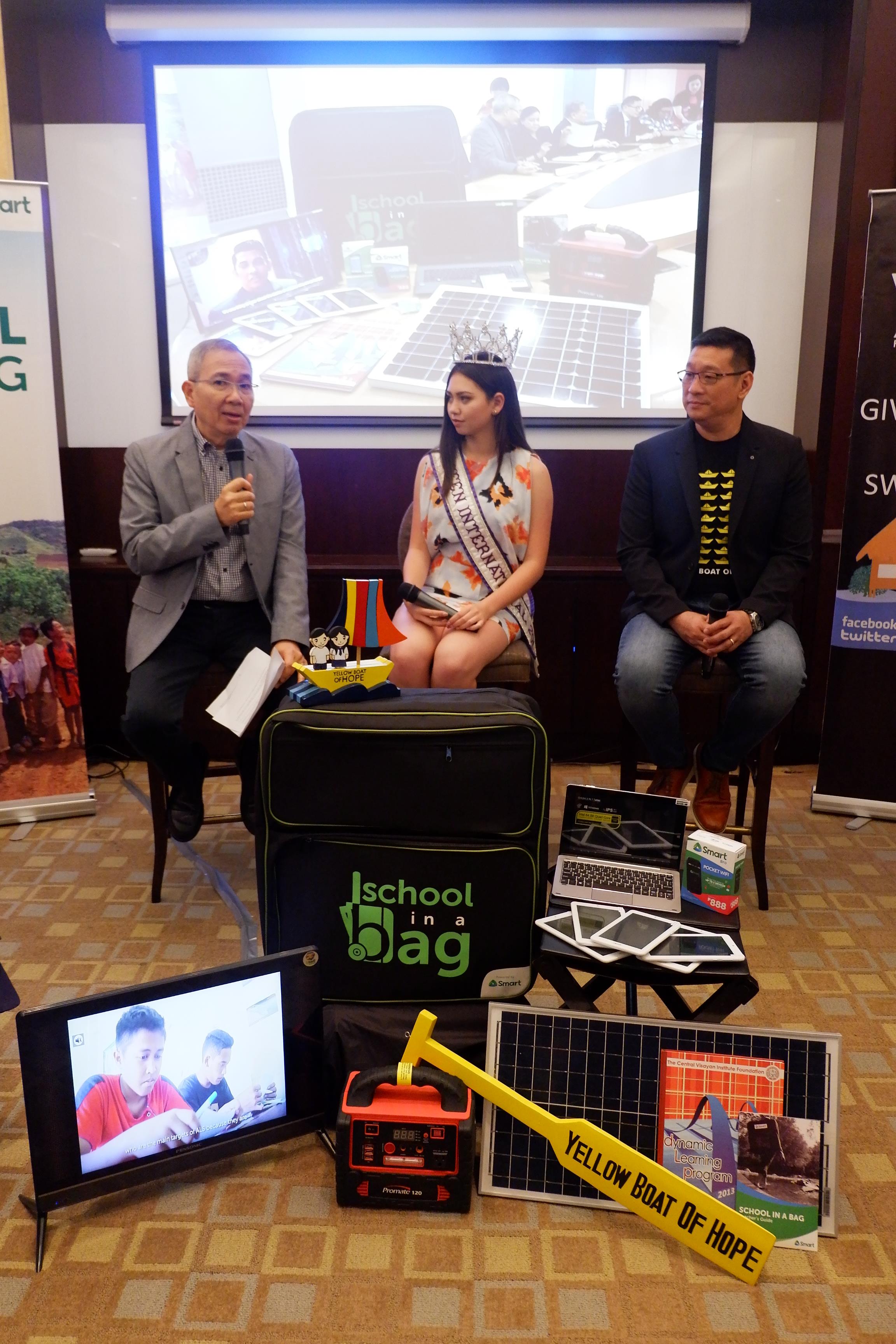 Under this partnership, Smart will initially donate one bag to an Alternative Learning System (ALS) center supported by the foundation in Caramoan Island, Camarines Sur. The ALS is a learning option for those without access to formal education in schools. Teachers have also noted that the DLP helps them teach different grade levels at the same time via parallel classes. This can also prove helpful to ALS teachers who handle students at different skill levels.