Viral video shows a girl slapping her school mate three times due to jealousy
Mother of the victim asks for justice for her bullied daughter
The girl involved asks for forgiveness and the school releases an official statement
On a viral video circulating the net right now, it can be seen how a group of girls are outright bullying another passive girl. The girls involved in the video are identified to be students of a catholic school in Lucena city.
The bullying incident
In the video, the student, identified as Zydney, was seen slapping and reprimanding her school mate, identified to be Tasha. The video was taken by one of Zydney's friends and it seems that her group is ganging up on Tasha. Throughout the whole incident, Tasha remained passive and is not fighting back.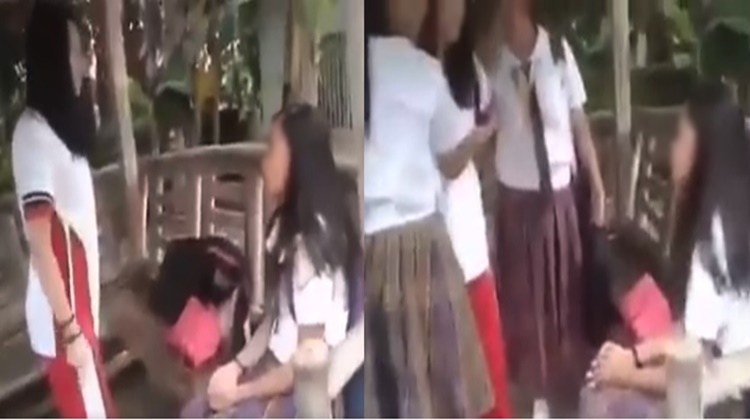 It turns out that the reason behind the slapping act is because of Zydney's jealousy over something at Tasha. Additionally, before the video ended, it can be seen that another one of Zydney's friends is pointing at and reprimanding Tasha before leaving her alone.
Watch video:
The mother's statement
Tasha's mother, who is an OFW in Abu Dhabi, only found out about her daughter getting bullied through the viral video. Being far away from home, she took her anger on Facebook and said that a simple sorry is not enough for what happened. She asked for an immediate action coming from the catholic school.

She also has a message to those people who were asking to take down the viral video. Tasha's mom is certainly heartbroken and angered by the incident especially that she can't be by her daughter's side at this time.

However, she assured that she will not leave her daughter alone in this fight and will make sure that they will get justice for what happened.

The girl's apologies
Also through Facebook posts, Zydney apologized for the incident and said that she deserves all the bashing from the netizens.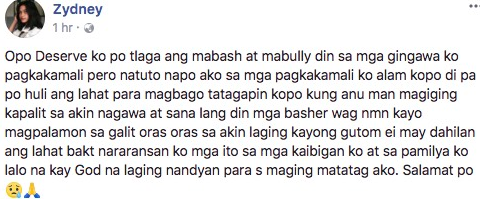 According to her, the slapping incident happened last August 2017 and that she regrets everything she's done. In the end, she also apologized to Tasha, saying "patawad Tasha."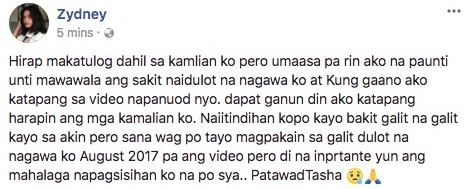 Statement from the school
Because the video went viral and many netizens reported it to the school's officials, they released an official statement regarding the matter. They stated that due process will be given to all parties involved. They also addressed the issue regarding their 'lack of action' about the incident and stated that they are actually already working on it.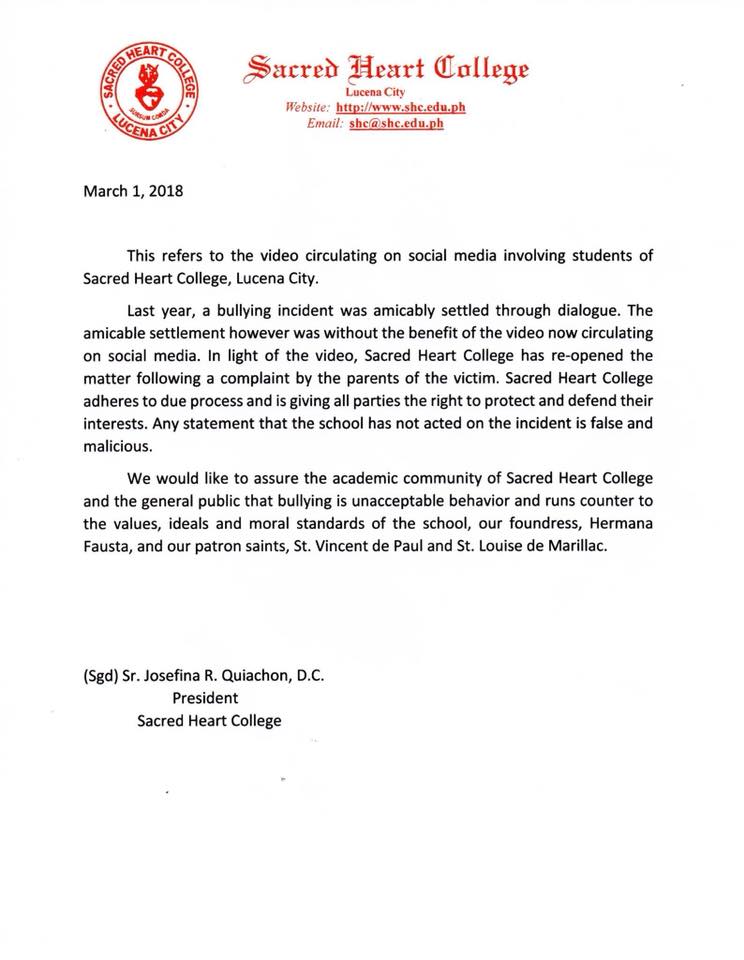 Update: On recent statements grabbed from the Facebook account of Zydney, it looks like she's already fed up with all the netizens bullying and bashing her.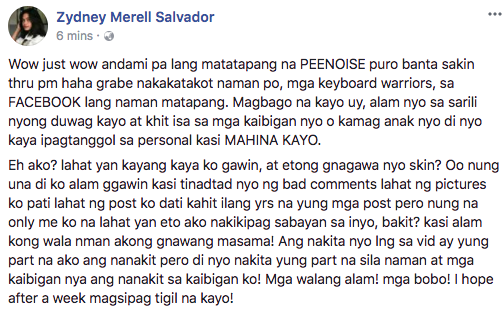 She also tried to defend her actions by saying that she is not the one who even started the feud.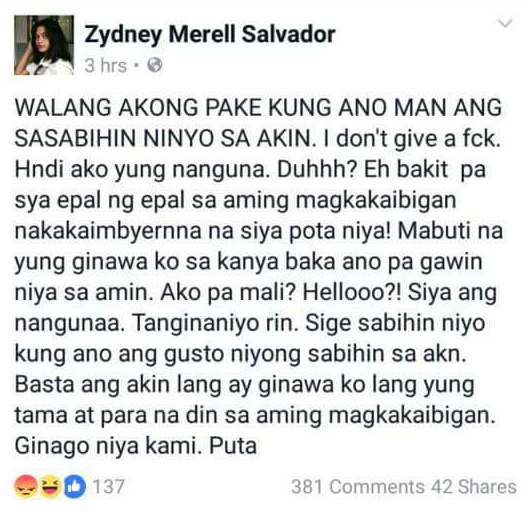 Up to this date, many netizens are still posting ill-comments on the Facebook account of Zydney.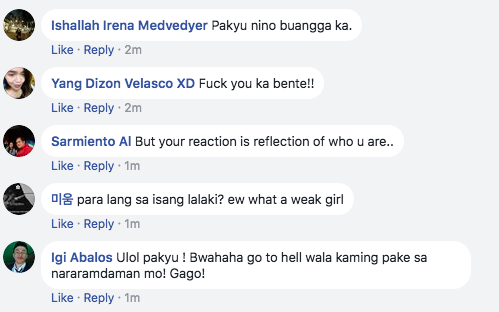 These are just some of the screenshots of the netizens' comments on Zydney's posts.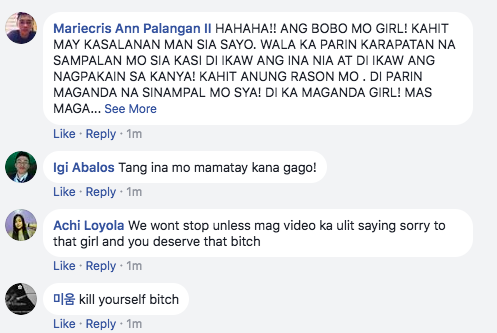 The cycle of bullying
Bullying is real and is actually common in the school setting. What is saddening is that it goes unnoticed most of the time and often, there will only be actions when it's too late already, or even worse, no action at all. Additionally, the victims of bullying are too scared to report it to someone and more likely to just keep it to themselves.
This is a call to everyone that when you see someone getting bullied, reach out and help. However, with the power of social media right now, it is too easy to say mean things about people. Bullying will not be solved by also bullying and bashing the bully. Although we know that the bullies are really on the wrong, wishing bad things to them is also a form of bullying in itself.
We cannot stop bullying through bullying. In fact, it is not only the victims of bullying who needs help but the bullies too. Help each other. Speak out when you know that something wrong is going on. Stand up for yourself and stand up for others. Stop the cycle of bullying. Reach out.
(Screenshots grabbed from the FB accounts of the involved parties)
What do you think about this? Share your thoughts!