Grab driver shares his experience with a 'bad attitude' customer
Grab driver warns other riders about getting a passenger with a bad attitude
Nowadays, most people opt to ride car-booking services like Grab and Uber. People find it to be more safe and convenient than commuting through public vehicles. As long as the driver is kind and the car is comfortable enough then passengers can rate the driver with five-stars.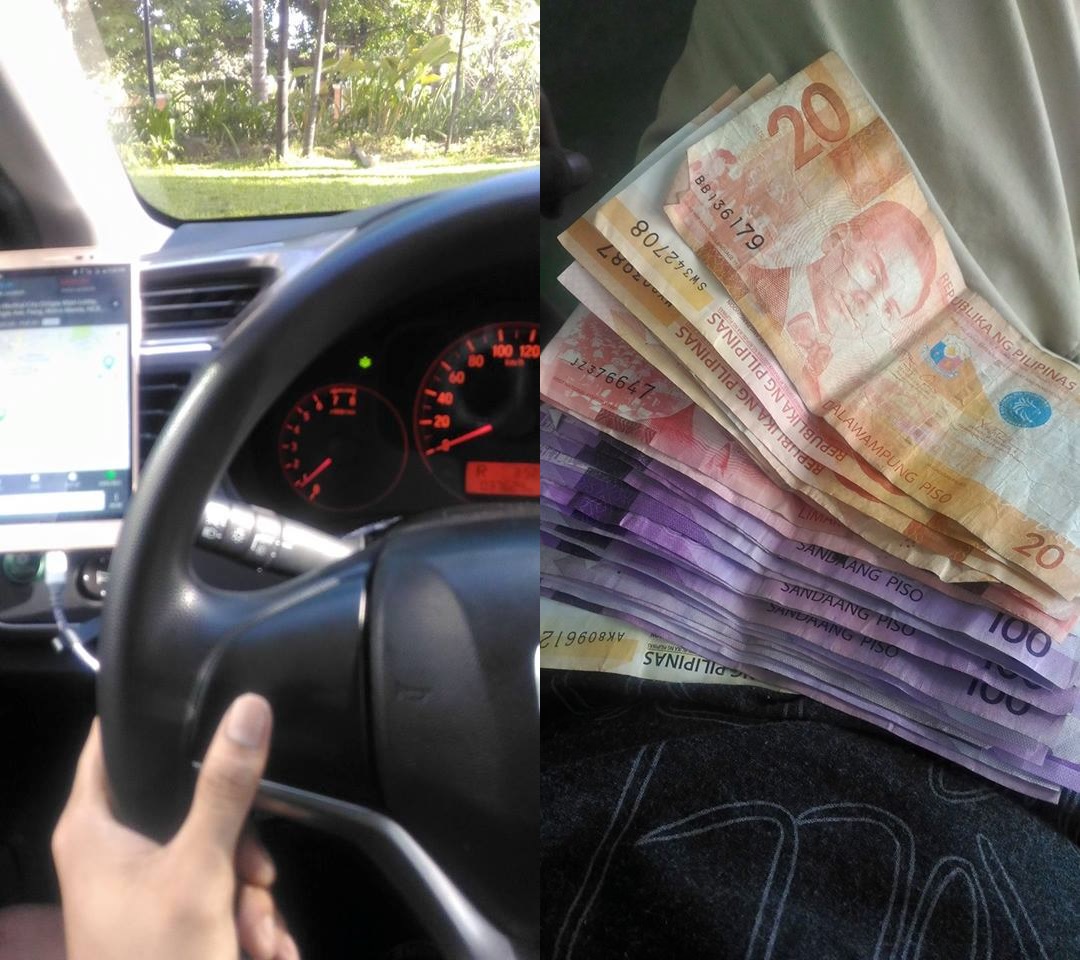 However, it's important that we must also not forget that it's not only the drivers who have to be nice but the passengers as well…
LOOK! 
Grab driver, Jesy Dela Cruz, shares on Facebook his experience with a passenger with a bad attitude. Based on the post, a certain Joey Lucas booked for a Grab car ride and Jesy was able to pick up the passenger at the exact pinned location. While on the ride, the passenger asked Jesy if he has a change for a one thousand peso bill.
However, since Jesy hasn't had many rides yet for the day, he doesn't have a change for the whole bill.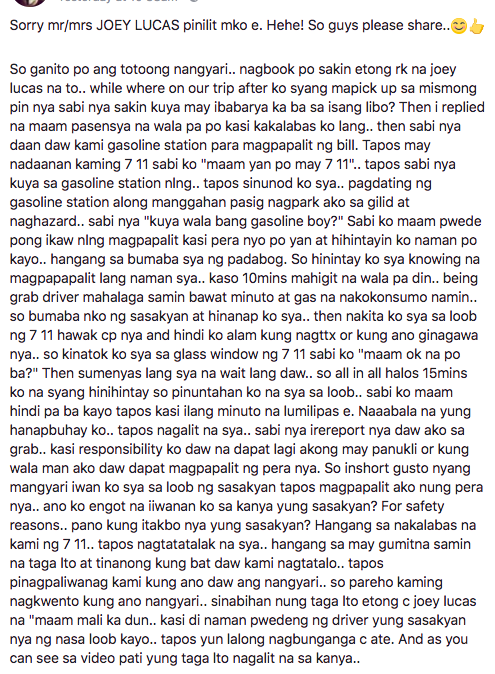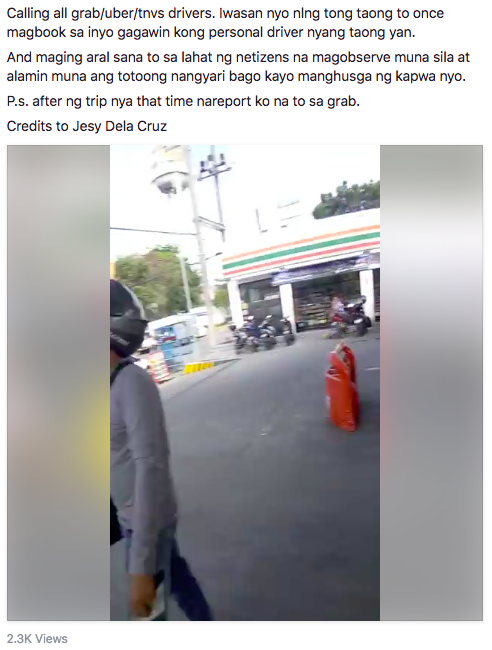 The passenger asked him if they could pass by a gasoline station so that they could get change for the 1,000 pesos. When they were able to stop by a gasoline station along Manggahan, Pasig City, the passenger asked if there are gasoline boy around.
It seems like the passenger wanted to be served like royalty because when Jesy just told her if she could just go get a change for the bill herself, the passenger seemed to get mad.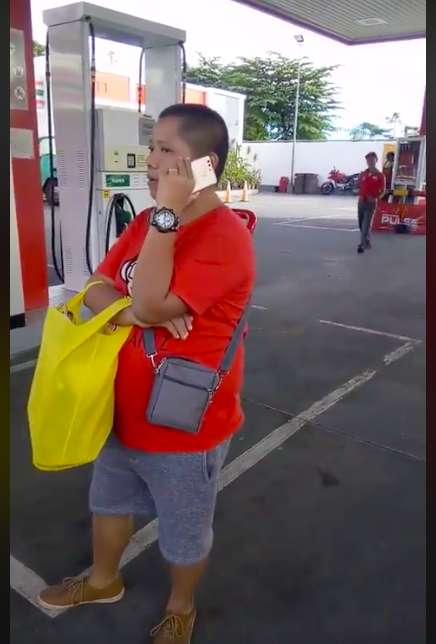 Knowing that the passenger will only get an exchange for the bill, he waited for almost 10 minutes. Of course, as a Grab driver, time is very important and every minute counts, so when it has been over 10 minutes already, he decided to check up on the passenger.
To his surprise, it doesn't look like the passenger is in a hurry at all because he saw her texting on her phone inside the convenience store.
When 15 minutes had already passed, Jesy decided to just ask her directly if she is still going to take long. However, the passenger took Jesy's approach in a wrong way and got angry and even threatened to report him to the Grab management.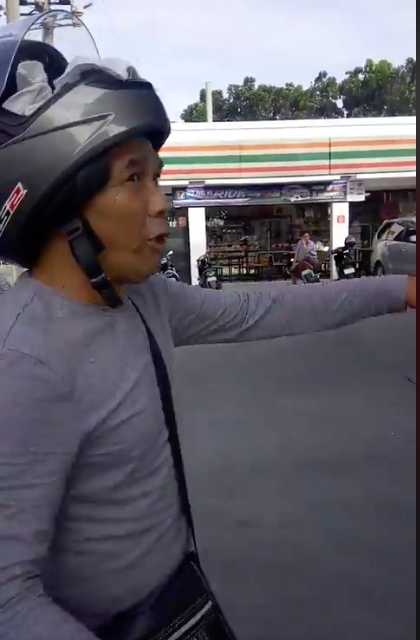 Eventually, when they got out of the convenience store, that's when the passenger started to shout at him. Luckily, someone from Land Transportation Office (LTO) came by and tried to ask both sides regarding what happened.
After hearing their sides, the LTO officer told the passenger that she is the one on the wrong saying, "maam mali ka dun.. kasi di naman pwedeng (iwan) ng driver yung sasakyan nya ng nasa loob kayo…" Of course, Jesy couldn't just leave his car alone with a passenger.
The passenger, again, took everything wrongly and even argued with the LTO officer too. As seen in the video clip shared by Jesy, it looks like the passenger even tried to report the officer to the management of LTO.
Watch:
In the end, Jesy just reported what happened to the management of Grab and also calls for other drivers to watch out for passengers with a bad attitude.
Drivers try their very best to make the car ride for the passengers to be relaxing as much as possible. The least we could do is to treat them kindly and with respect. After all, we wouldn't be able to get to our destination safely without them.
What do you think about this? Share your thoughts! (Post grabbed from FB page: "NOsleep")