Anna's Online Store posts may not be funny after all
LGBT community is not too happy with the social media posts of Anna's Online Store
Netizens call out the owner's "social media misbehavior"
A week ago, Anna's Online Store became a big hit on social media. With more than 250,000 Facebook likes to date, netizens are still going crazy about the shop. It catches the netizens' attention not because of the products that the shop sells but because of the funny screen shots of the owner's transactions with the customers.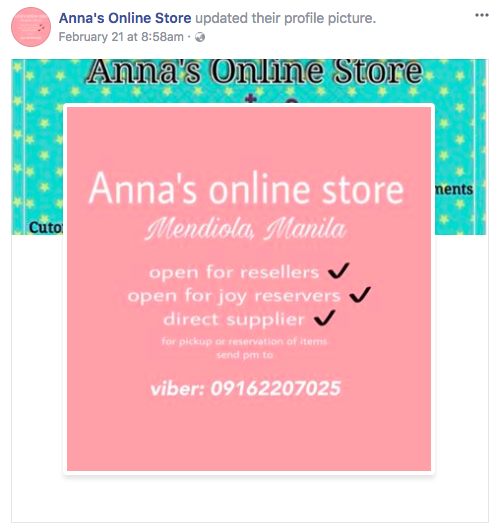 Netizens can't help but laugh at the frank and uber honest replies of the seller to the customers. If there is what we call "customer feedback," well,  this shop has its own "seller's feedback" because of the owner's totally honest and quite funny response to the customers.
Anna surely is a one of a kind seller!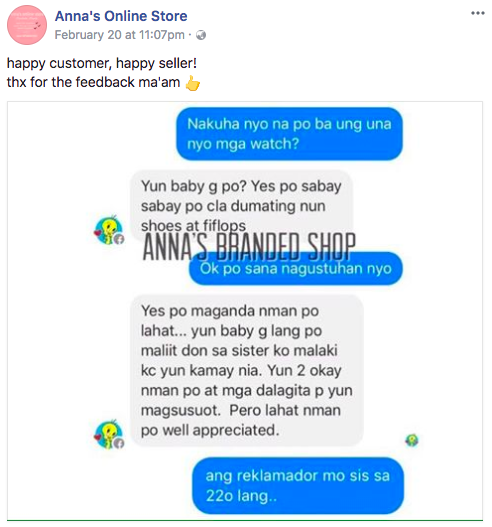 Well, at least, no one will get disappointed once they receive the products they ordered because Anna already tells them the truth about the item's quality. As what she always say, "honest seller, happy shopper!"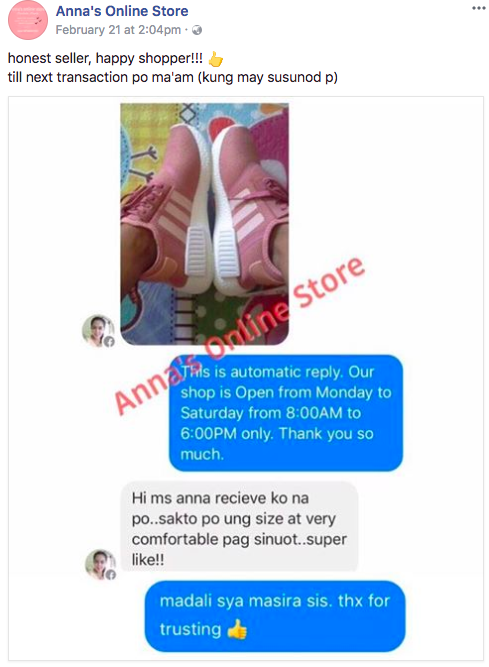 These kinds of customer transactions are just among the many funny posts of Anna's online shop. The page quickly gained a lot of followers and even became a trending topic on twitter. One netizen even coined the shop as the "best meme page of 2018 so far."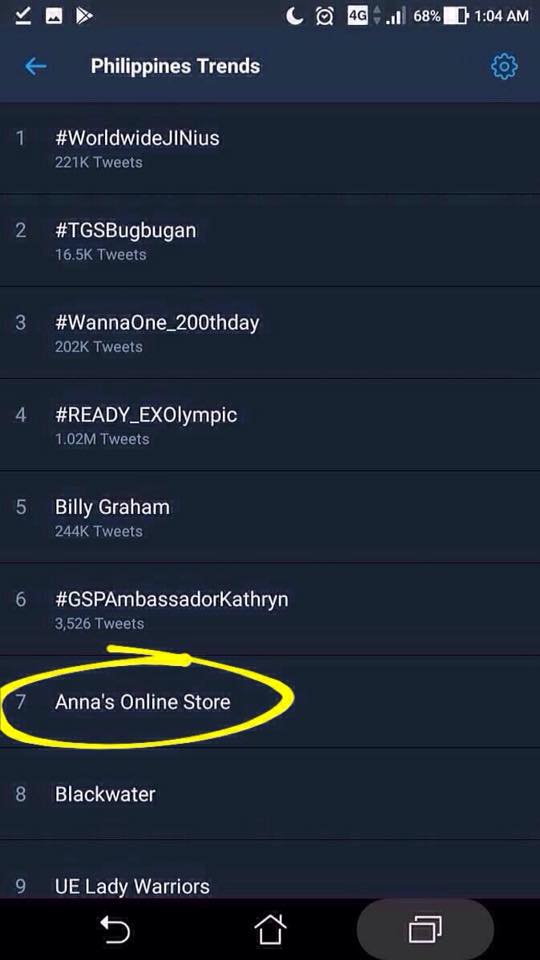 Admit it, you also got curious and scrolled through the page's posts. In fact, if you are following the shop's FB page, surely you already know that the word "bes" is already out because "cyst" is in! Yes, "cyst," as in sister or "sis" in short. This is how Anna addresses anyone who would like to order  products from the shop.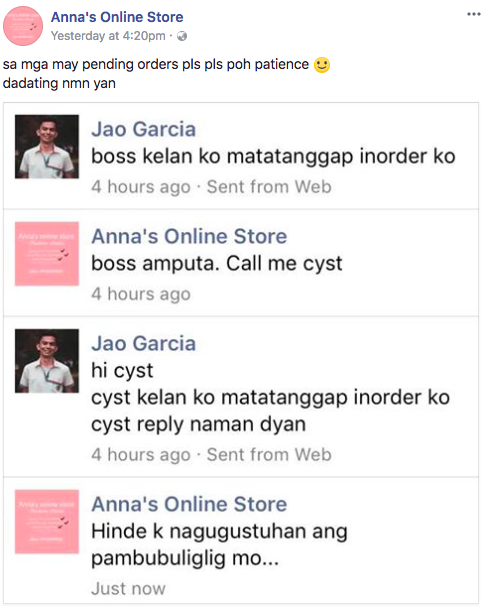 Anna Tolentino, the online shop's owner really do know how to market her own products. Her funny and witty replies to her customers' feedback has been the shop's trademark. The motto, "the customer is always right" does not seem to apply to Anna because "it's her business, so back off!"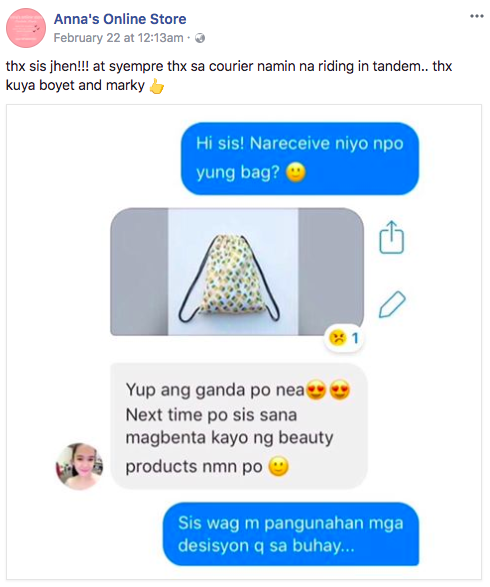 Although some posts are really funny and will make you laugh 'til your stomach aches, there are some posts that netizens pointed out to be below the belt.
The shop's "Tomboy na Mataba" posts angered some netizens because of the disrespectful and offensive jokes about lesbians. The posts show "starter packs" of items for a "stereotyped" lesbian here in the Philippines.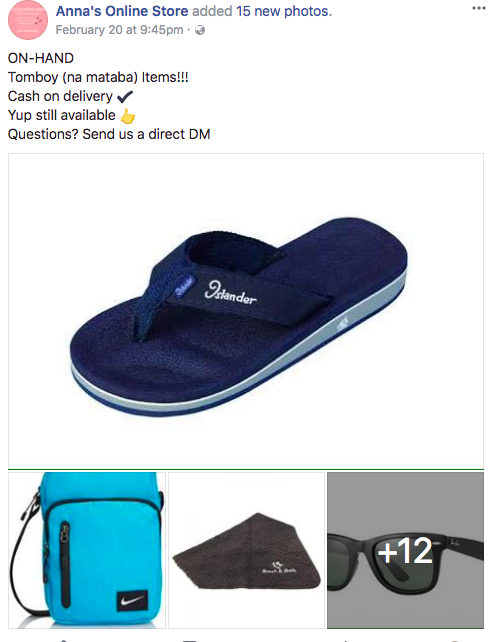 It includes items like silver necklaces, Islander slippers, Fubu shirts, and Bench & Bath towels among others. Although some may find this funny, the post also attracted angry netizens for making lesbians a laughing stock.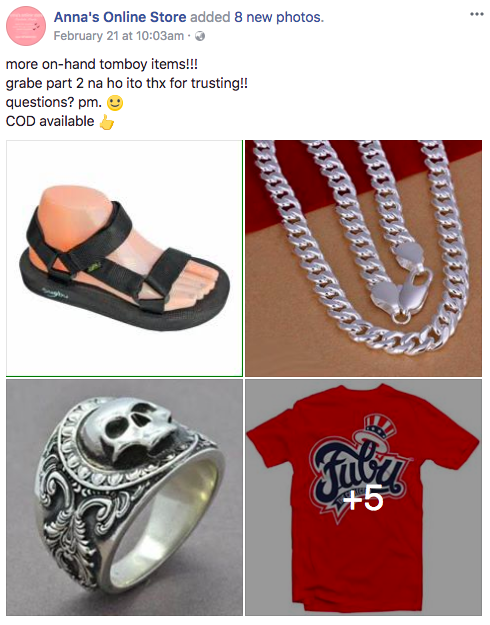 Looking closely at the posts, it looks very insensitive and way out of line. It seems like Anna jokes about the "typical" lesbian appearance and behavior. Something that should not be joked about.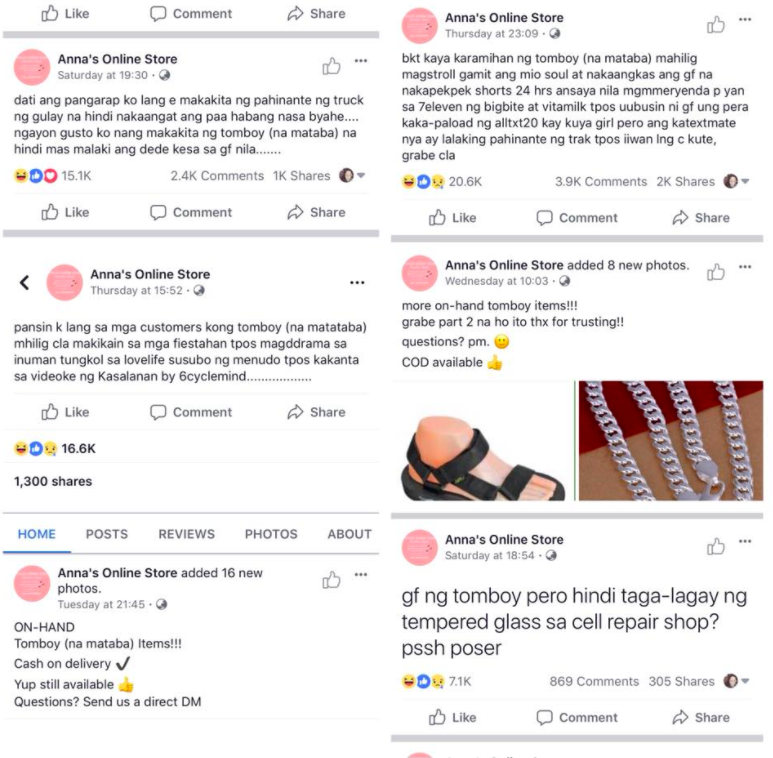 One netizen bravely calls out Anna Tolentino for posting these offensive "Tomboy items" and asks her for a public apology. According to the netizen, the owner blocked her from the page when she keeps on commenting how insulting she finds the "tomboy" posts.
Reportedly, there are also some netizens who reported Anna's "social media misbehavior" to the student council and psychology society of San Beda College, Anna's school.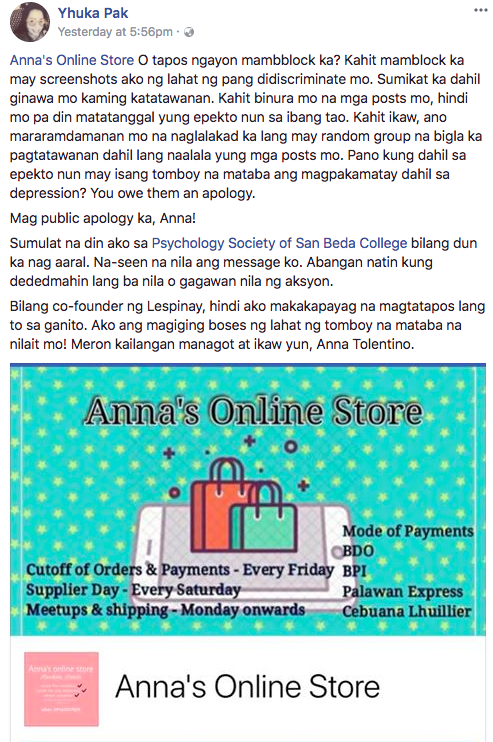 "Sumikat ka dahil ginawa mo kaming katatawanan. Kahit binura mo na mga posts mo, hindi mo pa din matatanggal yung epekto nun sa ibang tao. Kahit ikaw, ano mararamdaman mo na naglalakad ka lang may random group na bigla ka pagtatawanan dahil lang naalala yung mga posts mo. Pano kung dahil sa epekto nun may isang tomboy na mataba ang magpakamatay dahil sa depression? You owe them an apology."
As a matter of fact, Anna's "tomboy na mataba" posts are really disrespectful and quite alarming because many people are joining in. The posts influence a lot of netizens and the worst part is, many are actually insensitive enough to share and laugh at them.
Although the posts are intended to be funny, we should not forget the fact that it can actually harm someone's self-esteem and even affect a person's psychological well-being. These kinds of posts are "cancerous" to the society and in social media. We should be more aware of the posts that we like and share on social media because we'll never know, someone may really get hurt and be affected by them.
There is no need to shame or put other people down or even make them a laughing subject just to gain fame and a lot of followers. Being famous will last for a while but the insensitive words that you throw at people will last for a very long time and may even leave a scar. Let's be more wary of what we post. After all, our psychological well being is not something we should take lightly.
Until up to this date, Anna's online store still didn't take down the posts and even continues to post about it.
(Photos grabbed from Anna's Online Store FB page)
What do you think about this? Share your thoughts!