Crews of a Samgyupsal restaurant branch in UST Dapitan gets called out for catcalling
Crews gets fired for catcalling a student customer
There's no denial that Korean culture is still the rave and trend here in the Philippines. Filipinos are in with anything Korean ranging from Kpop, Kdrama, Korean spicy noodles, and of course, the famous Korean food – Korean barbecues!
This is the reason why lately, Korean barbecue restaurants have been sprouting in all areas of the Philippines offering various "gimicks," from unlimited side dishes to unlimited Samgyupsal or pork belly meat.
You name it, every restaurant offers a different flavor and different dining experience.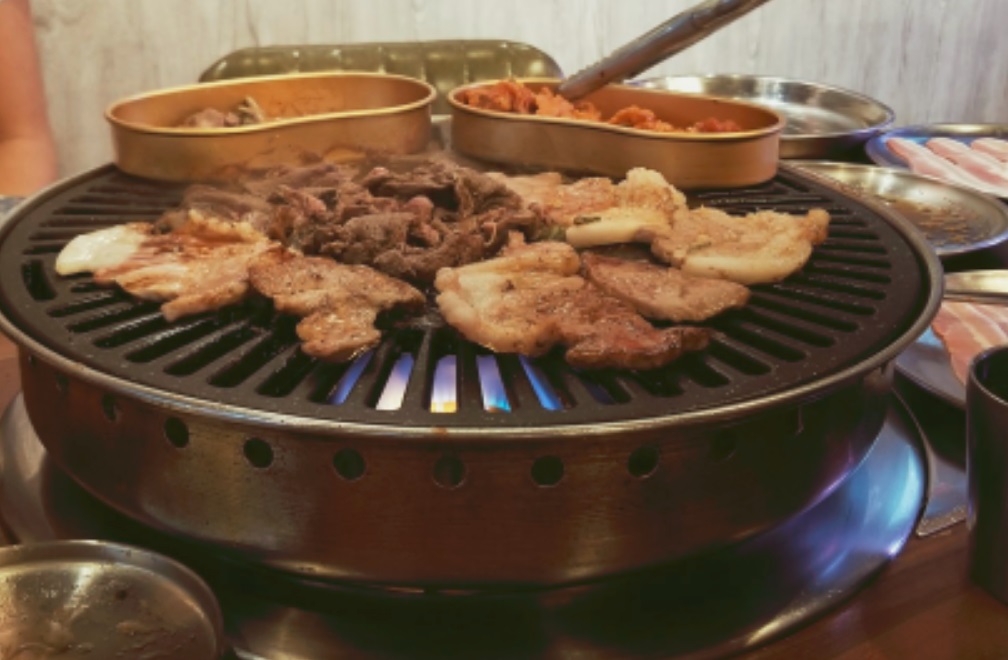 However, no matter how good the food is, if the service is bad, customers will go find another place to eat. After all, everything boils down to the dining experience. Just like this Twitter netizen who shared their bad experience while dining in one of Samgyupsal restaurants near UST, Dapitan.
Check out the Twitter thread below:
"Samgyupsal UST Dapitan, good food, bad people.  My friend got catcalled 3 times by the waiters while we were dining. I called them out and the usual excuse happened: 'Pasensya na po. Ganito lang po talaga kami dito. Ginaganahan po kami kapag ganung babae.' Unacceptable."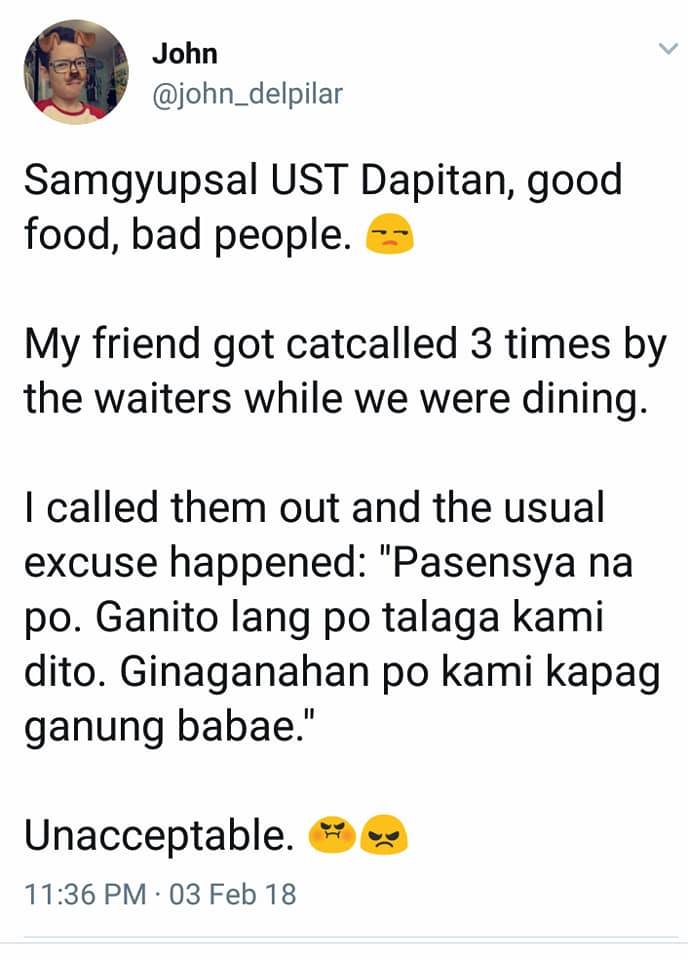 Based on the tweet, the netizen's friend got catcalled not only once but thrice by the restaurant's waiters in one of "Samgyupsalamat" restaurant branches in UST, Dapitan.
When they called them out for their actions, the waiters gave them the usual and lamest excuse saying, "Pasensya na po. Ganito lang po talaga kami dito. Ginaganahan po kami kapag ganung babae."
"Stop normalizing the idea na okay lang gawin niyo yun. Sobrang unacceptable, unethical, and uncomfortable".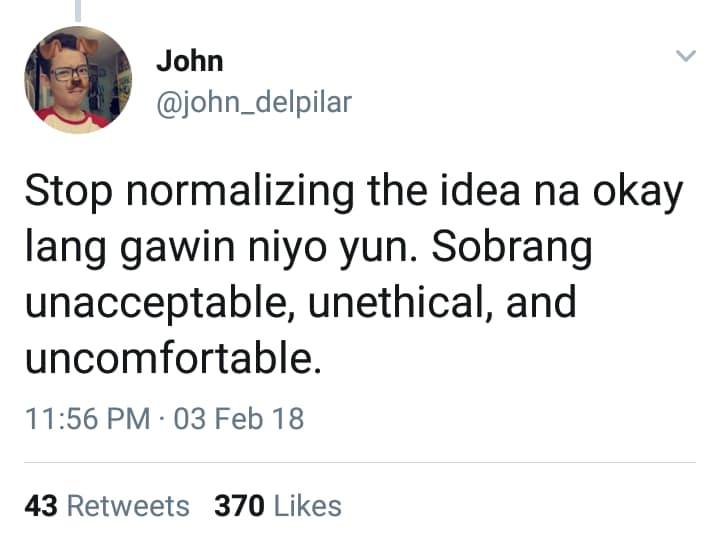 Furthermore, even before they get asked the usual question of what the girl is wearing, he already stated that his friend is wearing her school uniform. Nevertheless, he stated how "unacceptable, unethical, and uncomfortable" the situation is and that the idea of catcalling should never be accepted nor normalized.
"Don't underestimate the notion and experience of being catcalled. It is the most uncomfortable feeling. The two of us with her were very uncomfortable. What more pa ano yung na-feel niya? Hindi mahirap maging matinong tao, people. Just be nice with good intentions."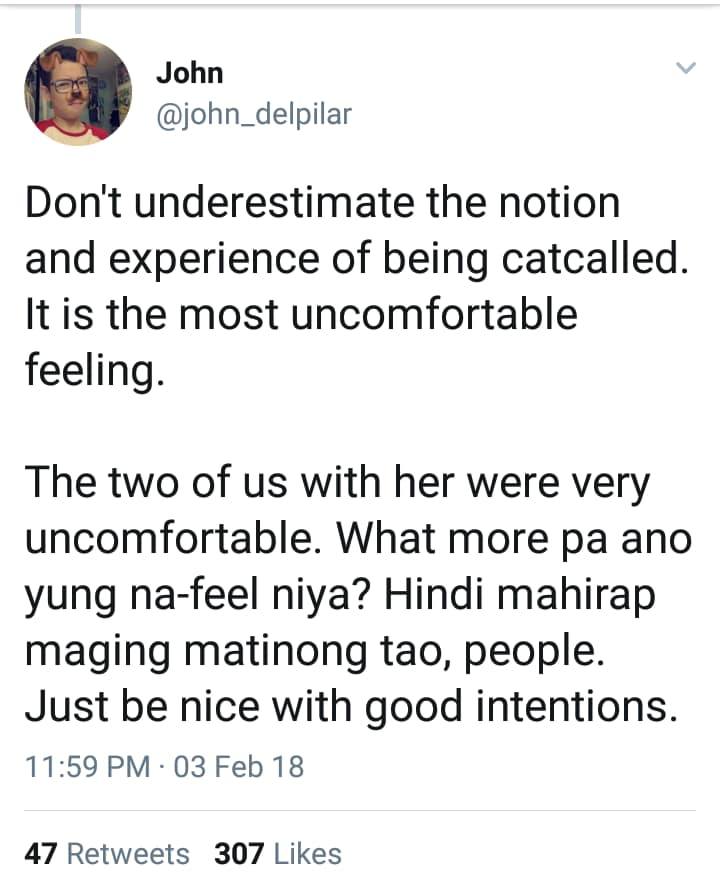 "If you ever are someone or with someone that's being catcalled, be brave. Stand up and call these people out. Do not keep quiet. Make these people realize that they are trash because of what they do."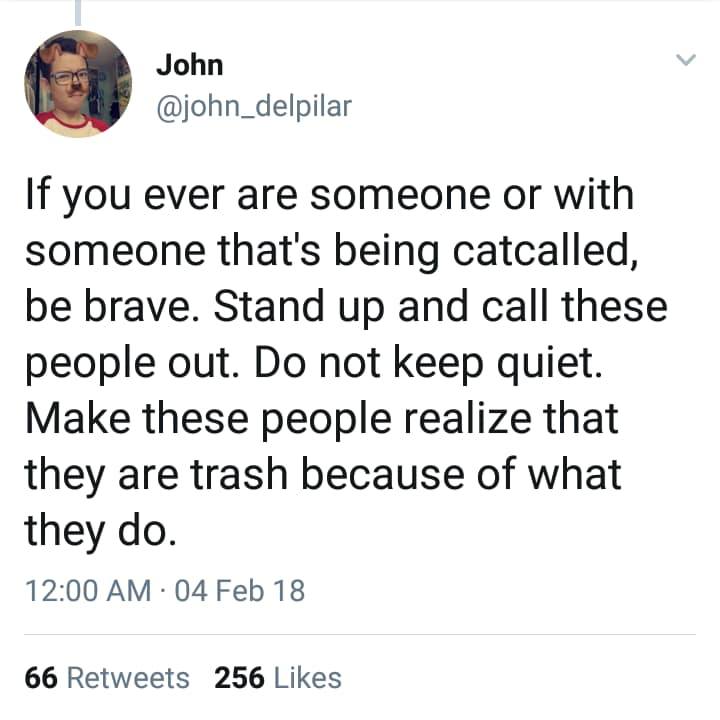 Ultimately, he calls out to everyone to "be brave", to "stand up", and to "not keep quiet" when being catcalled or when being with someone who is.
Update
"UPDATE: I am now coordinating with Samgyupsalamat Fusebox's manager ( @clarissemntro)."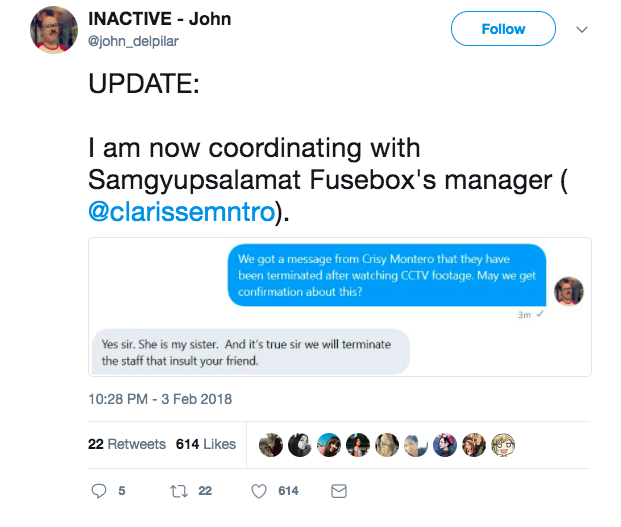 The netizen also shared an update regarding the catcalling incident and it looks like the restaurant's management has been responsive to the situation by stating "we will terminate the staff that insulted your friend."
What do you think about this? (Credit to Twitter netizen: @john_delpillar)