Carlos Agassi allegations
Viral posts about Carlos Agassi on alleged messaging girls on social media
LOOK:
The allegation about Carlos Agassi messaging girls on social media is circulating on the net right now.
On a post by a certain Facebook page, compilations of pictures and screen capture show that Carlos Agassi is allegedly messaging girls on social media platforms like Instagram, Twitter, Facebook messenger, and Viber.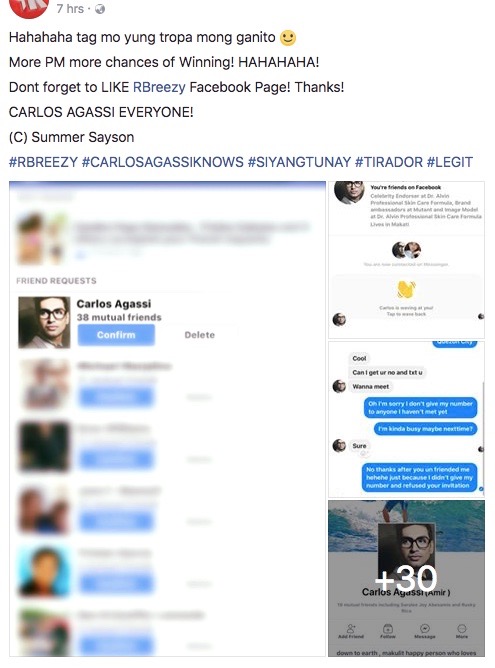 Post reads: "Hahaha tag mo yung tropa mong ganito. More PM more chances of winning…CARLOS AGASSI EVERYONE!"
Based on screen captures of messages from girls who claimed that they were messaged by Carlos Agassi himself using his personal accounts, it looks like Agassi is always asking them for their number and later asks them out.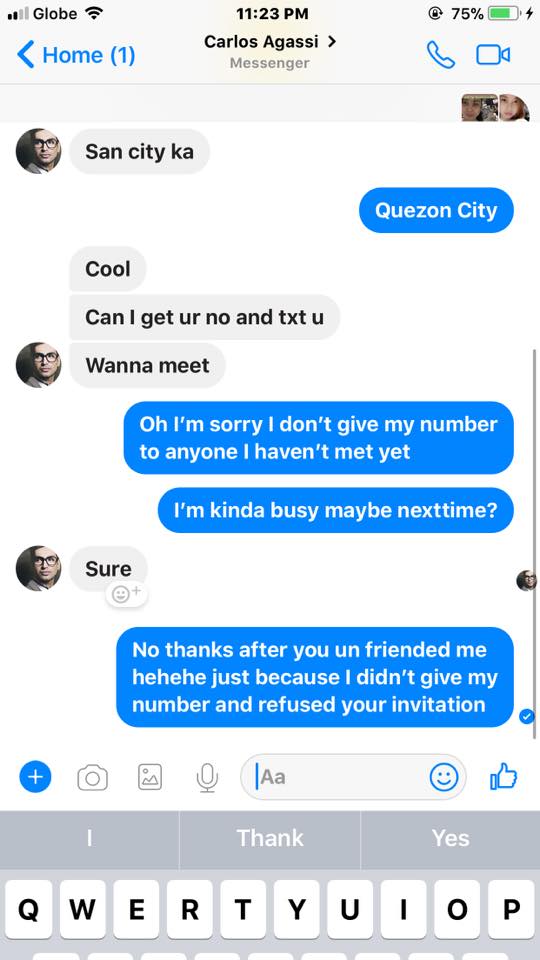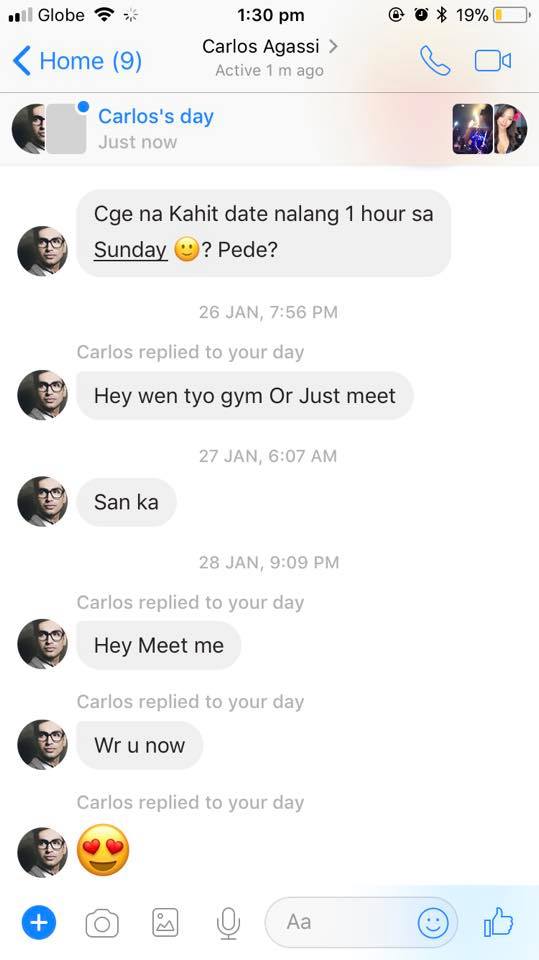 Screen captures of the alleged conversations with Agassi also show that he always invites girls to meet with him.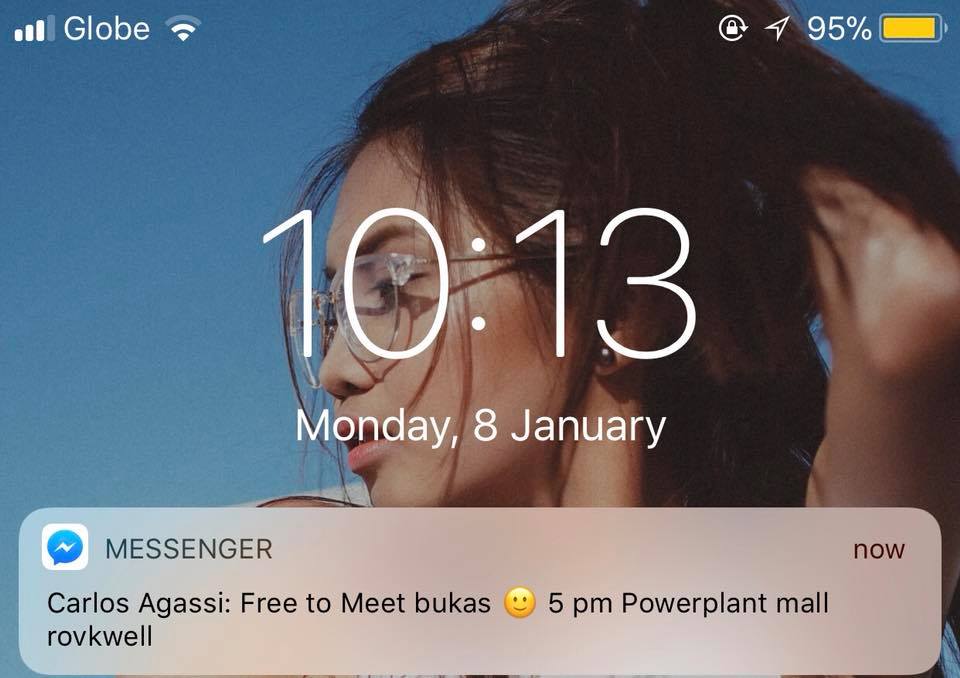 There are even pictures that show "proof" of his dates with the girls that he messages.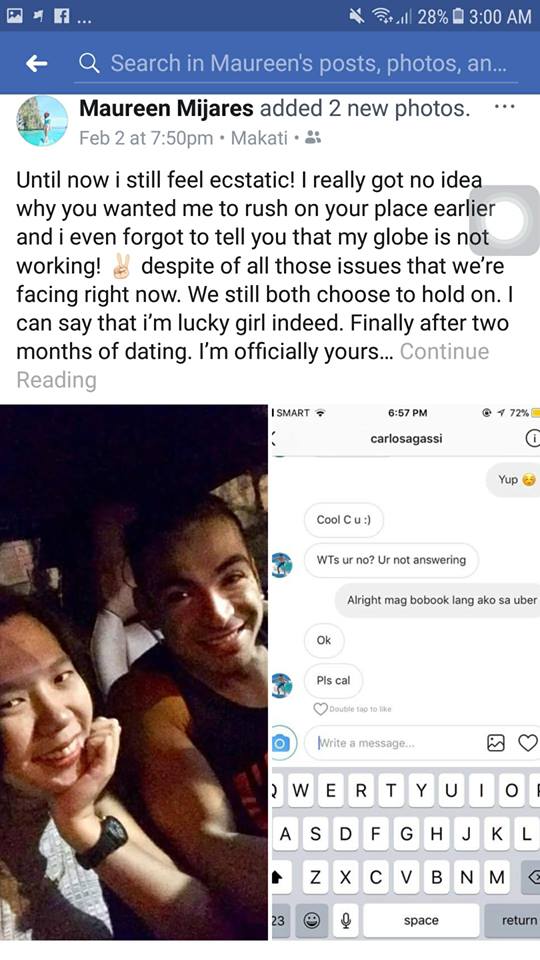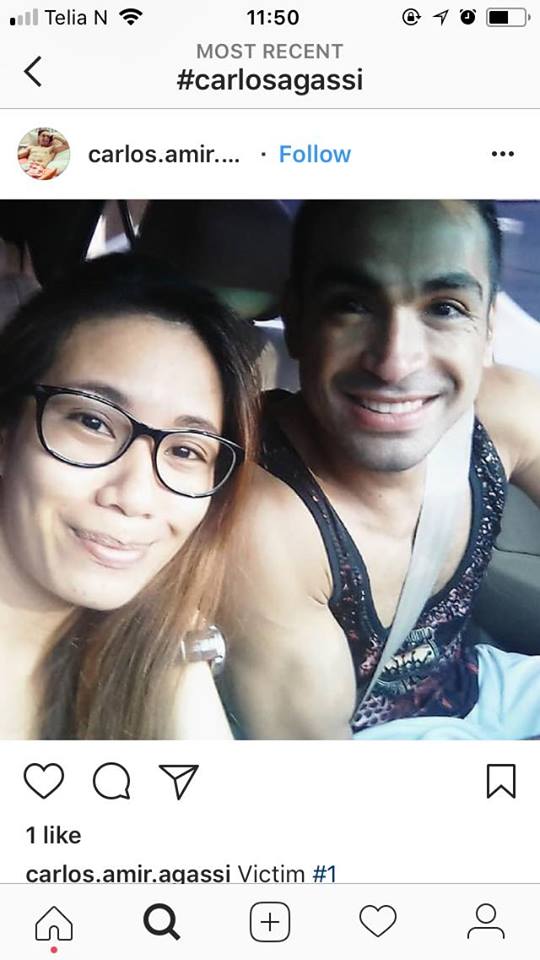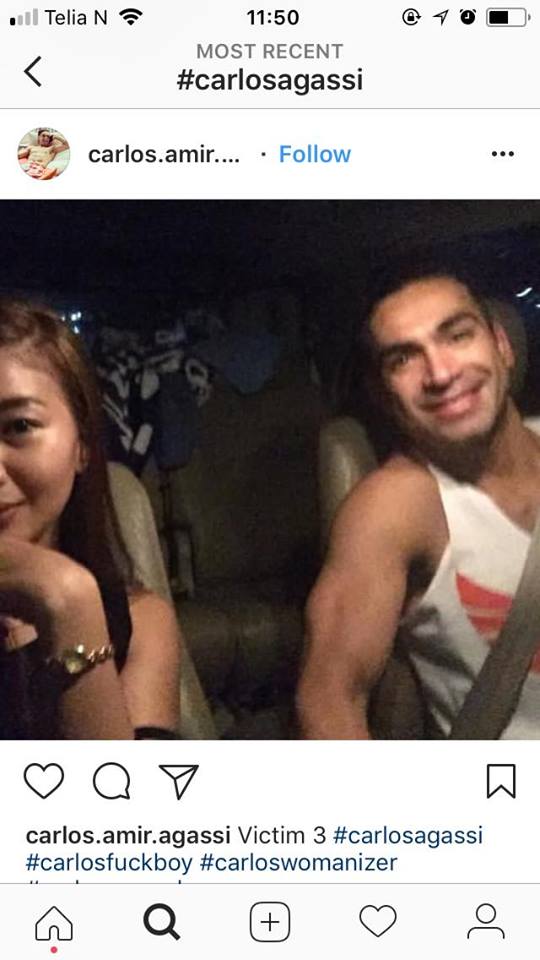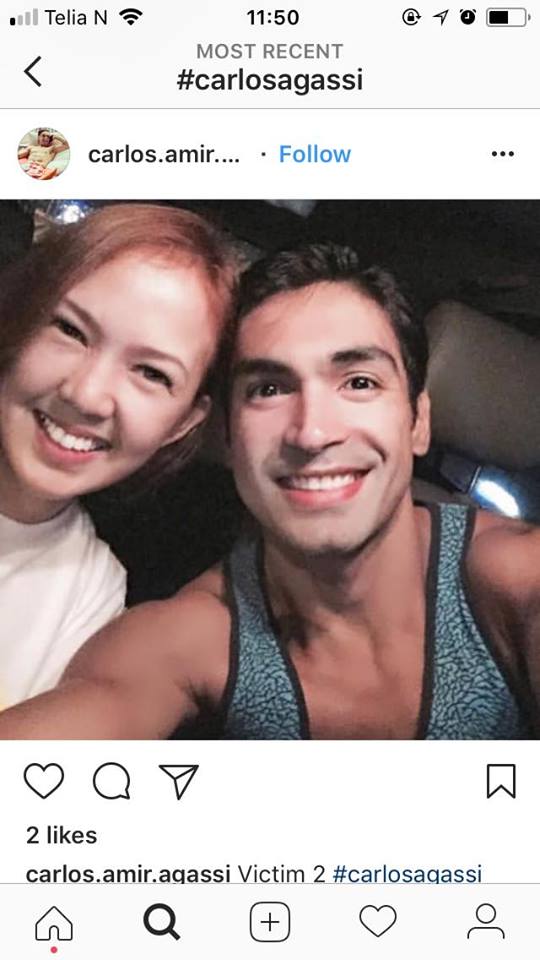 Furthermore, many of the girls that were allegedly messaged by Agassi posted testimonials claiming that the messages are indeed true.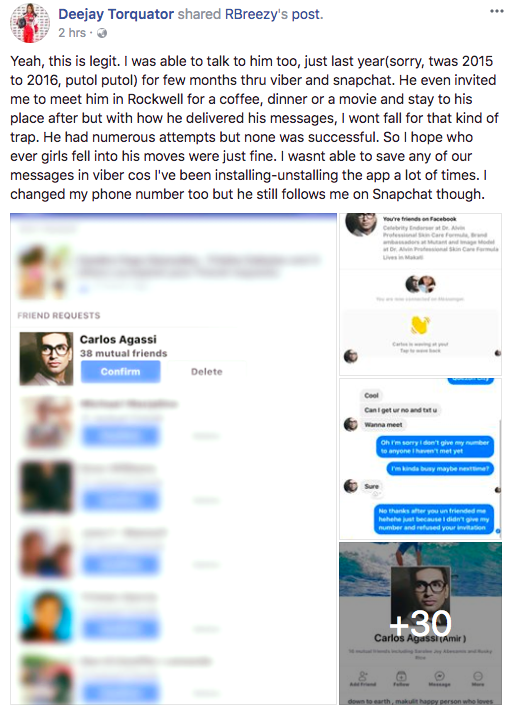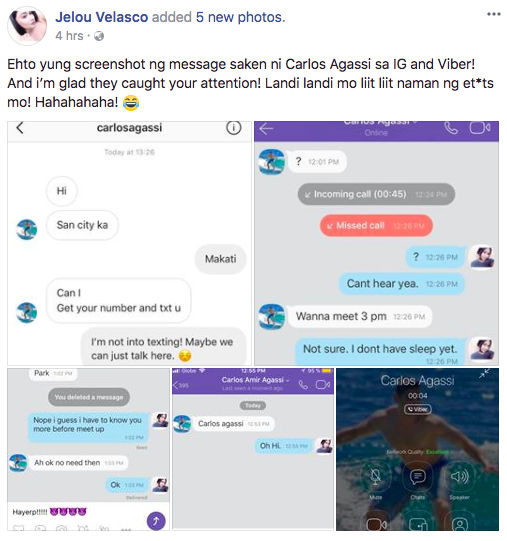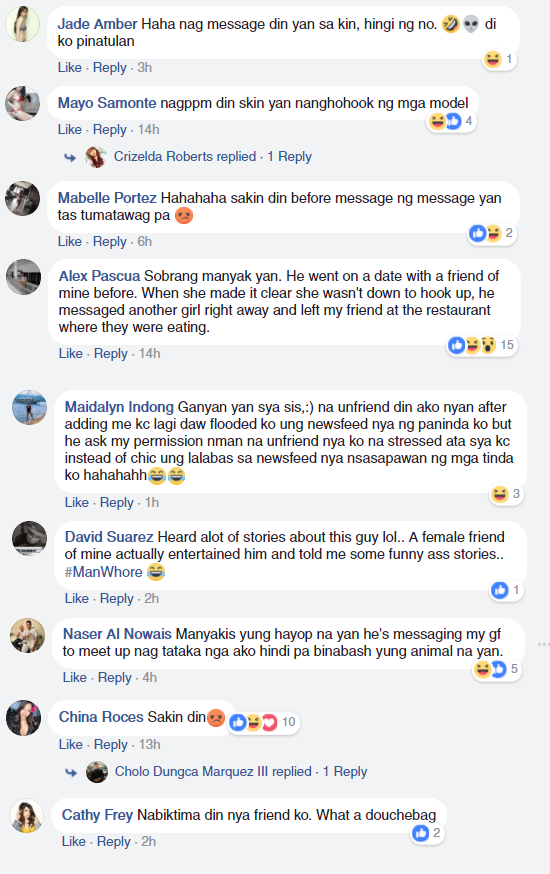 UPDATE:
Agassi posted a message on his Instagram supposedly answering the allegations thrown at him.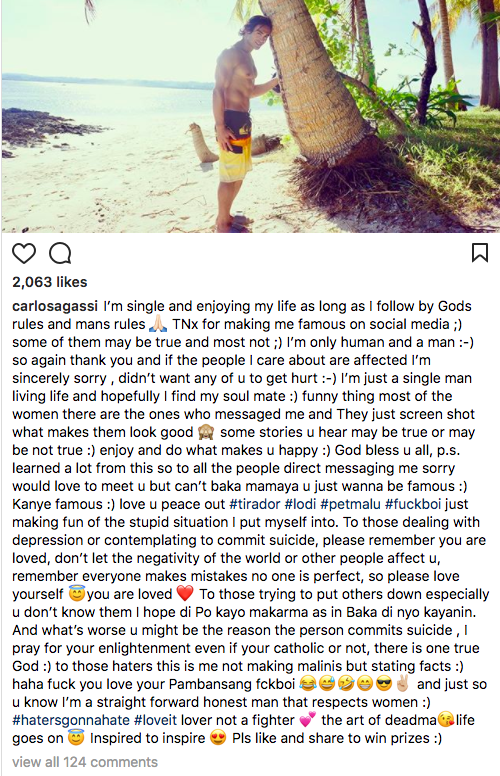 Agassi broke his silence by giving a statement on his Instagram account last February 5, 2018.
"I am single and enjoying my life as long as I follow by God's rules and man's rules… I'm only human and a man, so again thank you and if the people I care about are affected, I'm sincerely sorry, didn't want any of you to get hurt. I'm just a single man living life and hopefully I find my soul mate. Funny thing, most of the women there are the ones who messaged me and they just screen shot what makes them look good. Some stories you hear may be true or may not be true. Enjoy what makes you happy. God bless us all".
He further added, "To those trying to put others down especially if you don't know them, I hope 'di po kayo makarama as in baka 'di nyo kayanin…I am a straight forward honest man that respects women".
What do you think about this? Share your thoughts!
(Pictures grabbed from a Facebook page and statement from Carlos Agassi's IG)