This McDonald's branch made different counter lanes for each relationship status
McDonald's will make you rethink about your love life before ordering
February 14 really is a one big special day for all the lovers out there. Flowers, chocolates, heart balloons, you name it – you'll see it everywhere! As couples in-love invade the malls and restaurants, you might be thinking: 'hey, how about us single people? Where can we go? This day is for us too!'
Well, fret not! We have just the place for you!
LOOK: This Facebook netizen shared the Valentine's day gimmick of a well-known fast food chain. It can be seen from the pictures how they prepared different ordering lanes for each relationship status.
The post has gone viral and many people seems to relate very well to the pictures.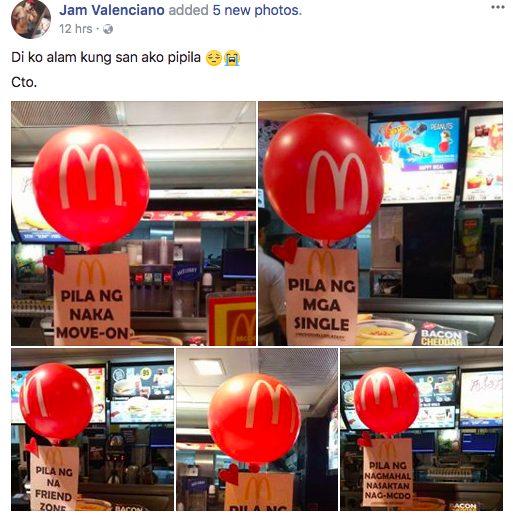 WHAT'S YOUR STATUS? LINE UP HERE!
1. For the single and proud!
Don't have a date this Valentine's? Don't worry, you can still eat and buy your food in peace. Line up here so you can already stop rolling your eyes over those cheesy couple on the side.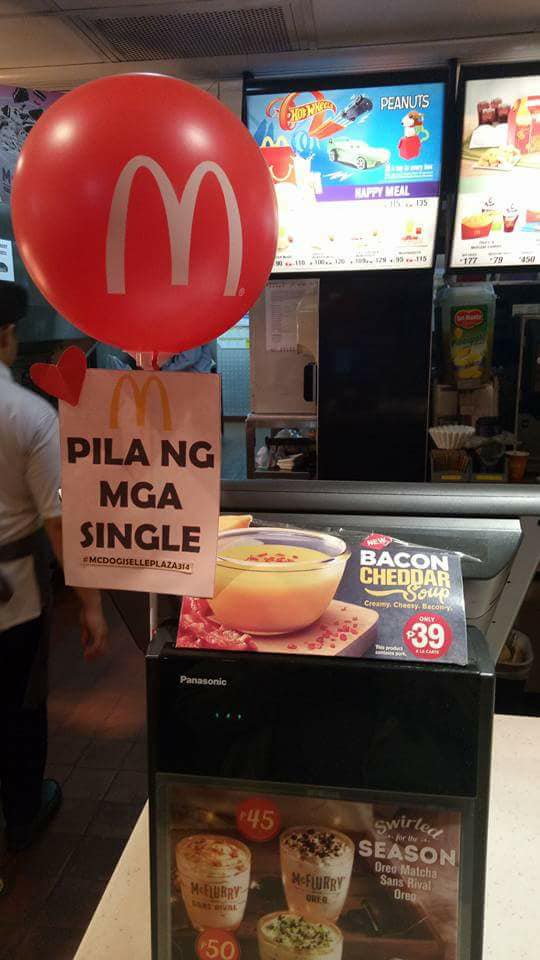 2. The "you're my best friend" lane
Still can't get out of that friend zone? Well, you can line up here with that "friend" and he/she might just give you a chance! Just make sure you don't order the "BFF" fries, unless you want to stay just "best friends forever!"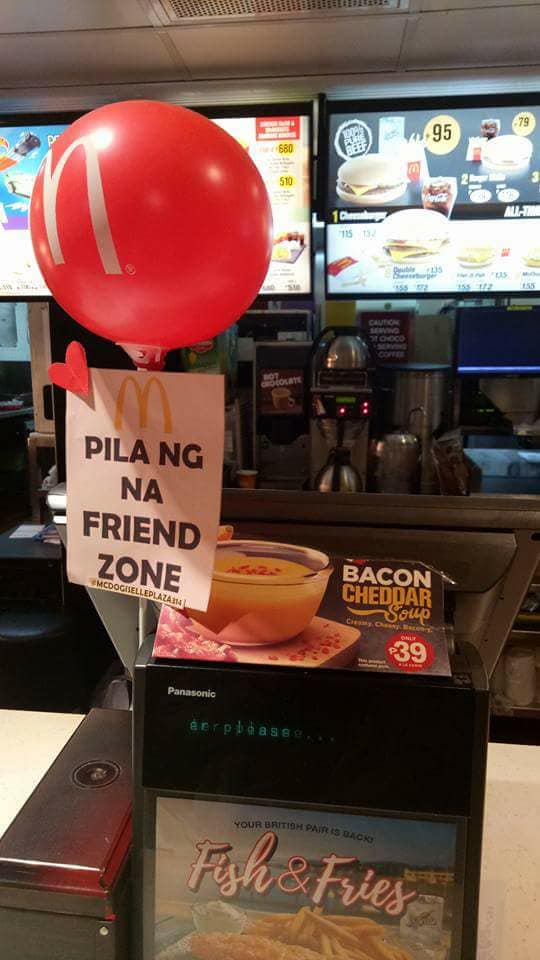 3. "May Forever"
Although this line is meant for those who wishes to stay forever. I think you can still give your order here if you're alone… that is, "forever alone!" Don't worry, you won't be lining up forever here!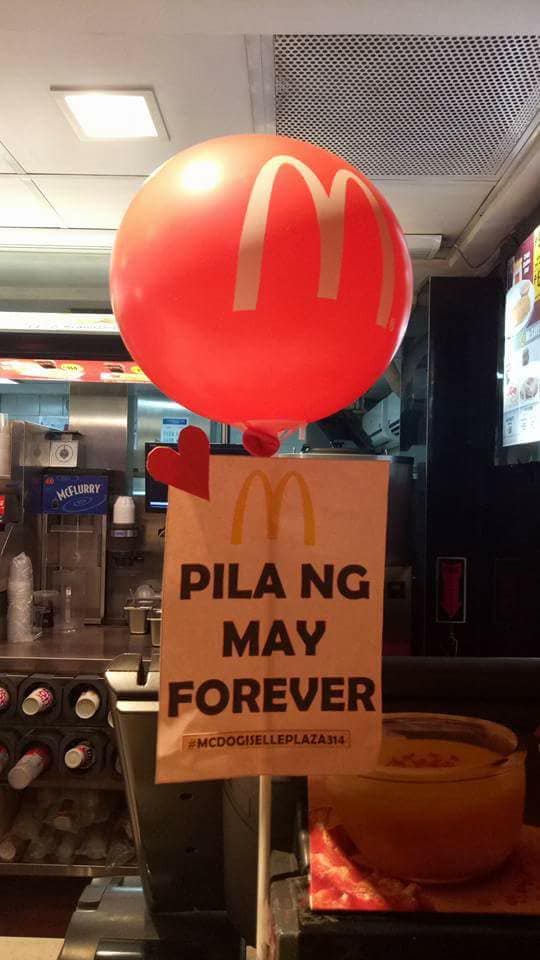 4. The "moving-on" phase
Whether you've already moved-on or still trying to get over that last heart break, McDo got you, fam!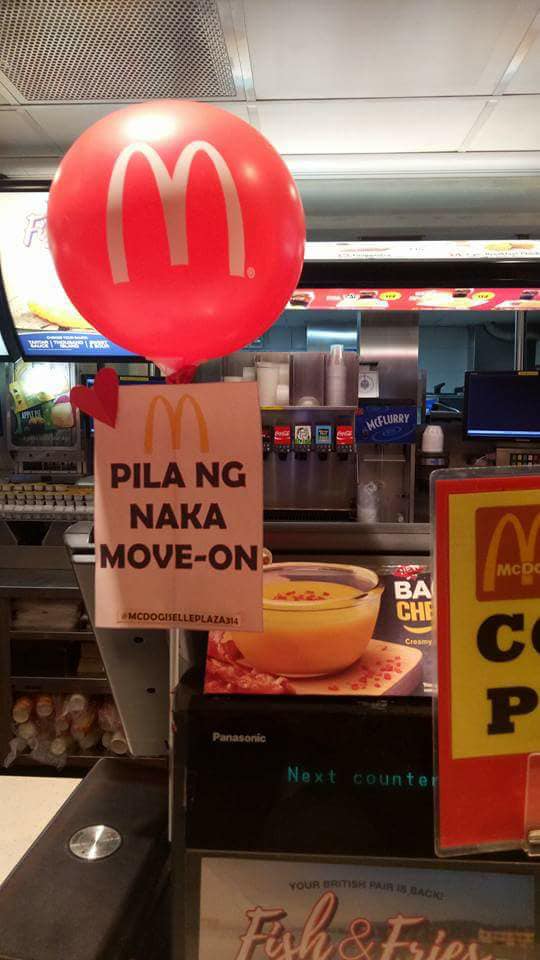 5. McDo is life, McDo is love
Have you fallen hard in love but still ended up being heart broken? Well, McDo's here for you. We're here for you.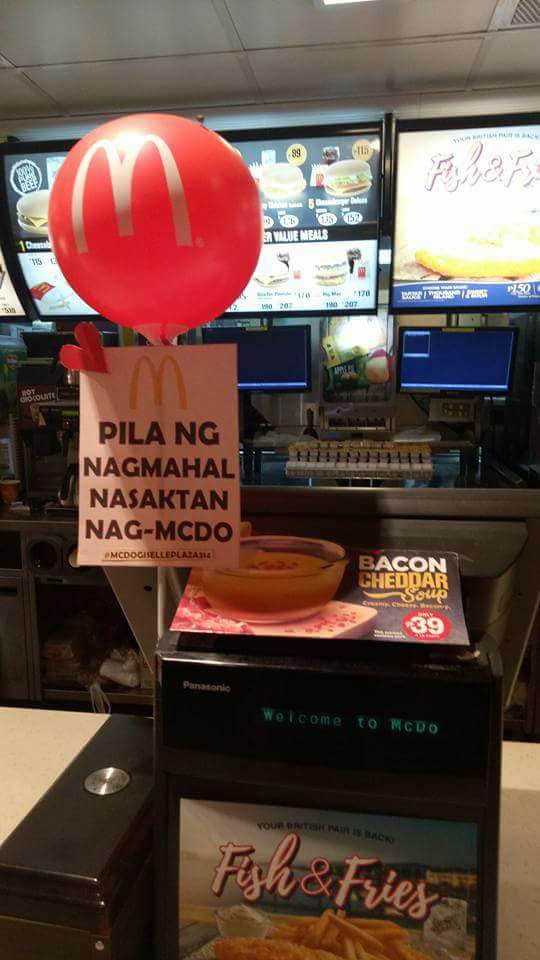 So, have you already thought about where you'll be lining up?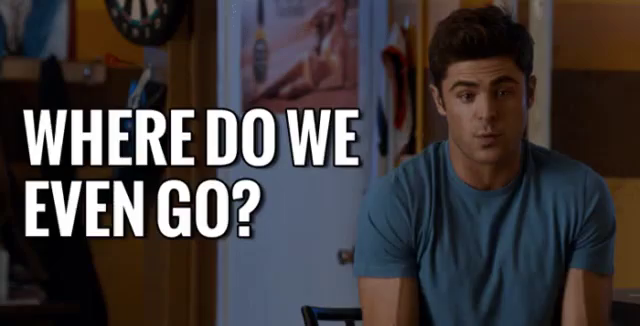 Leave it to McDonald's, they sure know how to make every one feel special and involved in celebrating Valentine's day!
Now, where will you be lining up? Comment if you can relate!