UST Frat death victim's dog mourns over owner's coffin
Horacio Castillo III's dog mourns over his wake
Fraternity death victims have been silenced until the University of Sto. Thomas Law student Horacio 'Atio' Castillo III's case made the headlines.
Heartbreaking dog-owner moment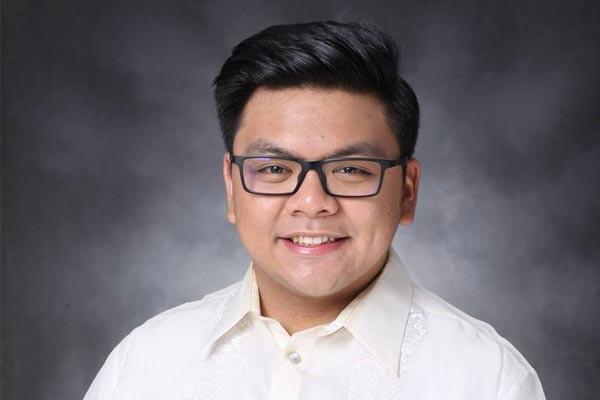 We have seen it in the movies, but it's way different in real life. A tear-jerking Facebook post has melted the hearts of many as Atio's uncle Gerardo Castillo said the Law freshman's dog Lega came to visit her owner's bedroom.
Confused as to why Atio has not come home yet, Lega begs for answers.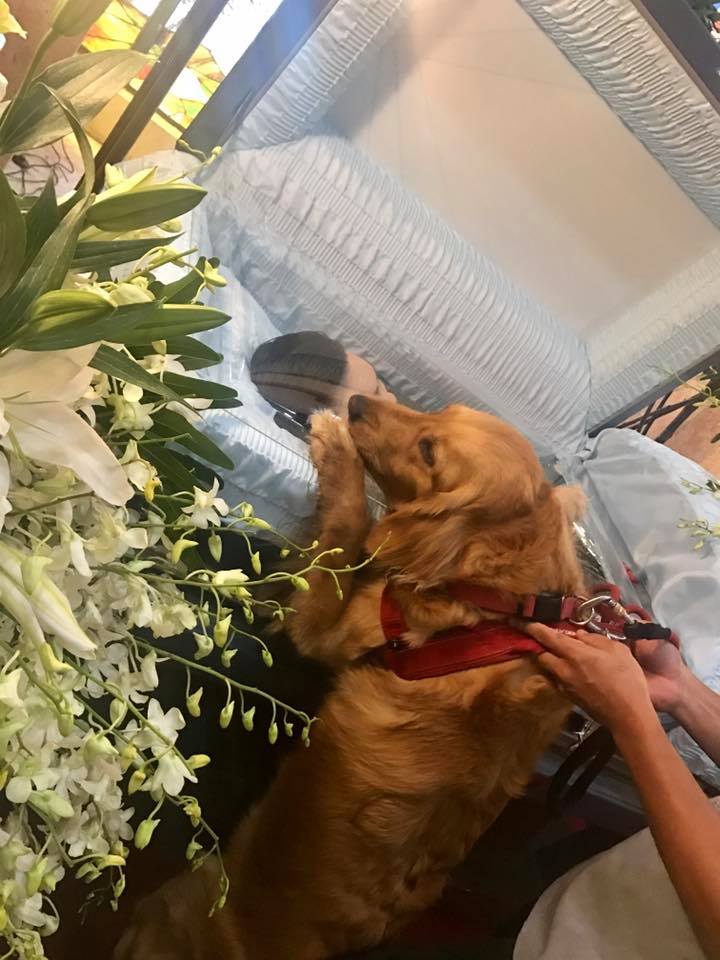 In Gerardo's caption, he said, "My dearest Atio, Lega misses you so bad that she wants to kiss you but she cannot comprehend why you are no longer with her."
"Do you know Atio she goes to your room and wonder why you have not come home yet but I know she knows something must have gone wrong," he added.
Gerardo also shared that Lega seemed to see her owner still, and really cries at night. In the picture attached in his post, Lega was seen mourning over Atio's lifeless body.
May justice be served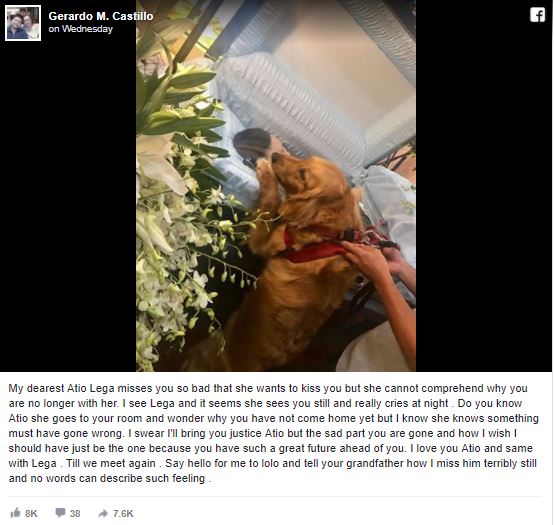 Atio, 22, died due to massive injuries according to an autopsy report. His lifeless body was allegedly found dumped in a street of  Balut, Tondo. The UST student was then brought to the Chinese General Hospital by a certain John Paul Solano.
His uncle, Gerardo, on the other hand, vows to seek justice for his nephew. The Castillo family will not stop until justice has been served.