Marlou's post-operation photos leaked
Man under fire after spreading alleged post-surgery photos of Xander Ford
Marlou Arizala is indeed the king of social media. Eyes will roll, but everyone's interested in him. Good or bad, he is still the talk of the town.
Post-op photos?
Marlou, now Xander Ford, first made waves when his former boy band Hasht5 became the laughing stock of Filipino netizens. After years of rebranding, he finally found his home under the Star Image Artist talent agency, with a new group named Teen Trends. It may be short-lived, but Xander is now ready to take Philippine landscape by storm alone.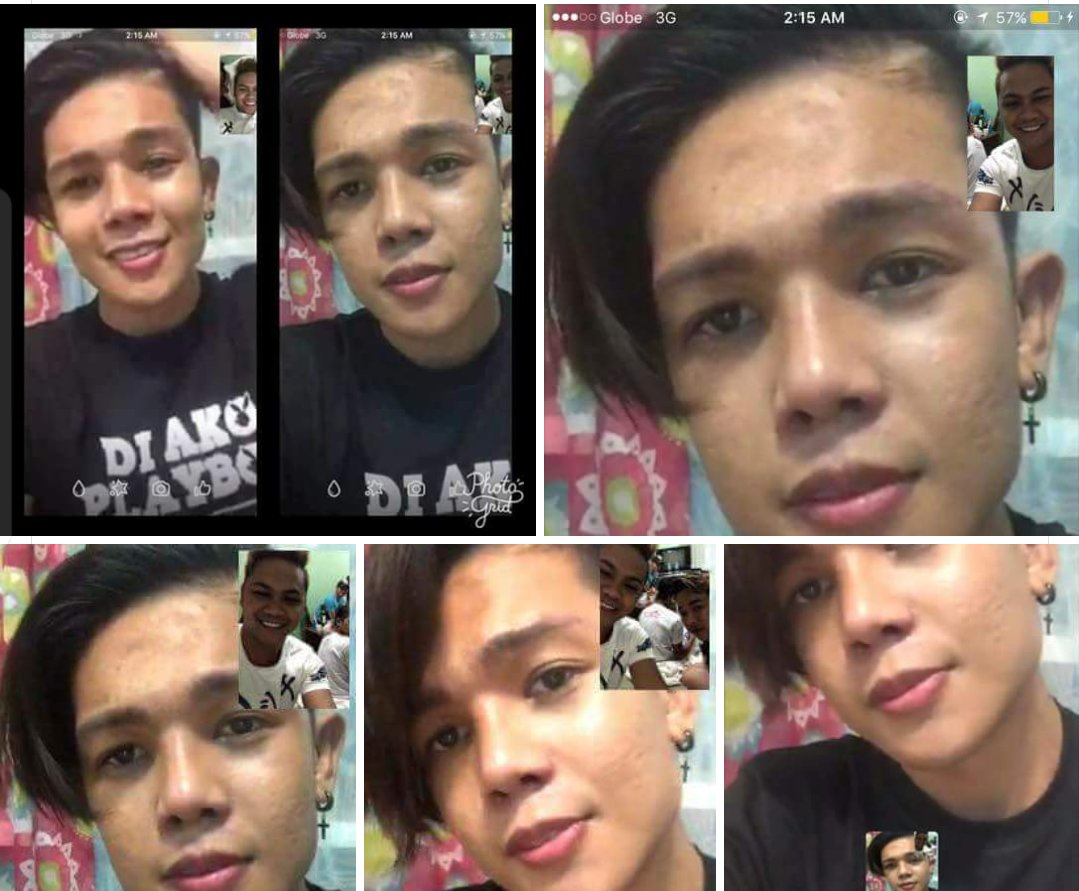 After his plastic surgery nearly a month ago, many are speculating and waiting for his new look. A lot of pictures rose, but Xander's management turns it down. They were very open as to how Xander is doing, and that he is still on bandages and the stitches are still healing.
Until recently, everyone was shocked when a ceratin Tinker Bel Bel allegedly leaked post-operation photos of the young artist. The man claimed that they chatted via video call, and Xander boasted his new look. Bel Bel did not find this funny and take it against the newly-operated artist.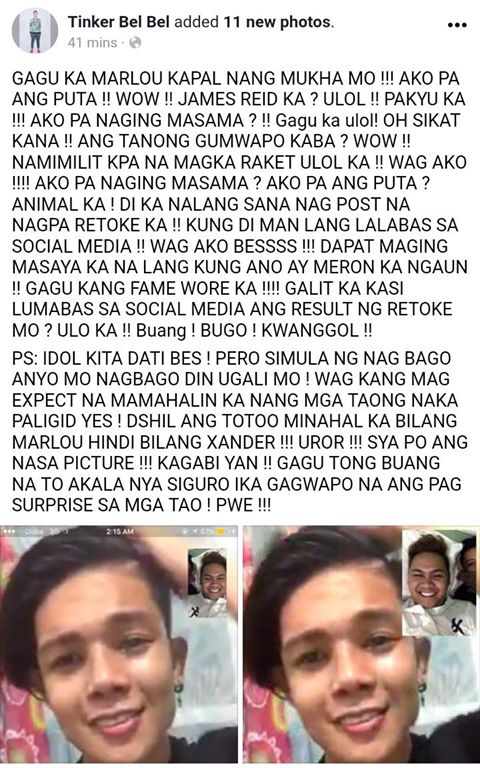 Xander Ford's good friend, Christian Harris, expressed his support and violent reactions against Bel Bel's libellous claims. He also vows to look for the person behind the screen name Tinker Bel Bel. In his post, he said, "Hindi normal na magkunwaring kawawa at argabyaso na ang totoo ikaw ang gusto ng atensyon. Makasuhan ka sana."
Meanwhile, Xander's talent agency has already released a statement turning down all the allegations pertaining to the artist's current state. His managers also said that they are willing to track down whoever Tinker Bel Bel is, and are ready to file charges against him.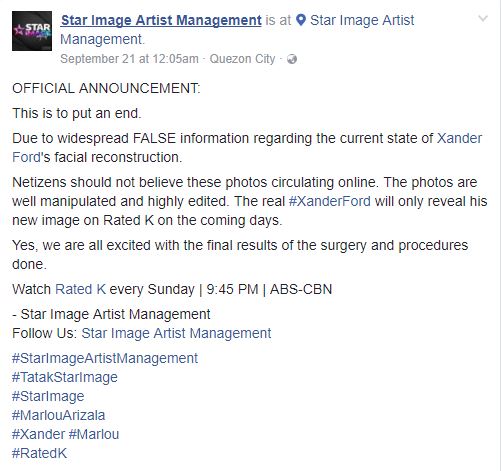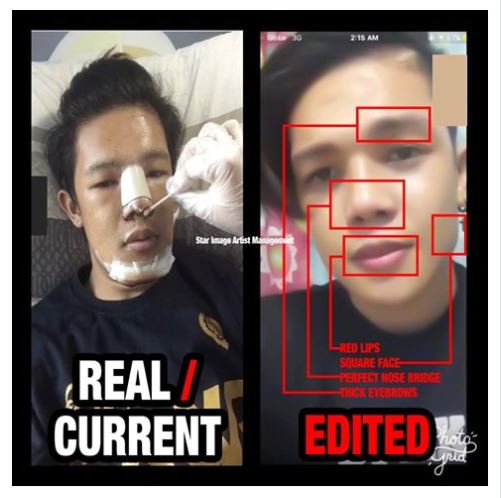 Regardless if Xander Ford's wounds have healed, or if he has already recovered. It is not our job to expose him. His management knows what's best for him. Let us all wait, shall we?
What do you think guys? Share us your thoughts.