Kapuso director, writer get into the Social Media limelight
Writer Suzette Doctolero and Director Mark Reyes got slammed by La Luna Sangre fans
It has been an ongoing debate whether the Sangre of La Luna Sangre and the Sang'gre of Encantadia are the same.
Upon research, we found out that the two words actually are not of the same meaning. 'Sangre' means Blood and 'Sang'gre' is a made-up word for Fairy (Encantadia).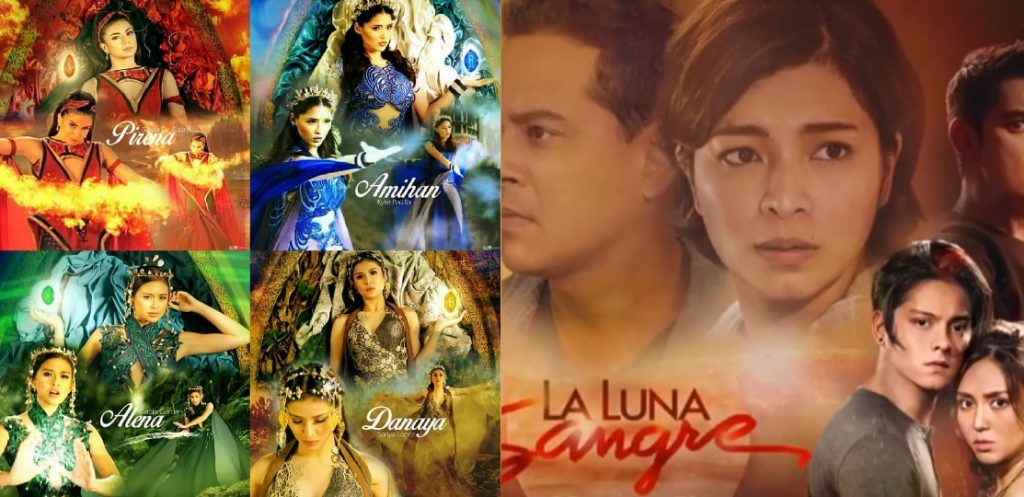 Some people are knowledgeable about this, but ironically, this Kapuso director and writer just want to add some controversy and annoy the Kapamilya fans.
Sang'gre versus Sangre
Sounds alike, but obviously not the same.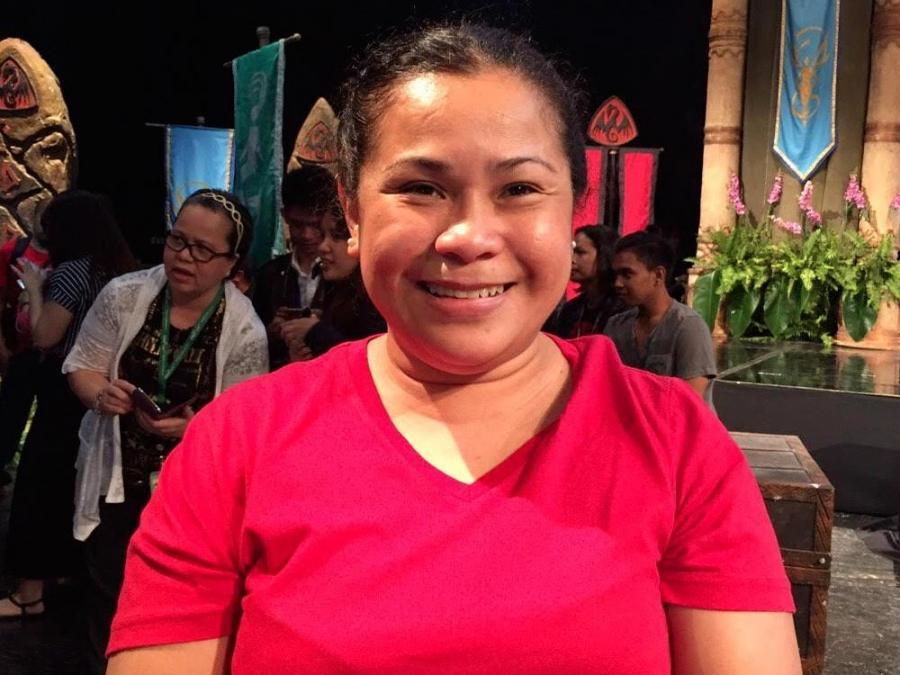 The "Encantadia" scriptwriter Suzette Doctolero has once again taken the internet by storm. Literally, with a storm — as fans from the other network lambast her for the spicy comment she tweeted on June 20.
She called out a fan account of the rival teleserye "La Luna Sangre" to start the Twitter war. "Huwat?? Pirena, Danaya, Amihan, Alena! Nagtutweet kayo???"

Supporting her first tweet, she posted this: "From the Sanggre sisters (kaka txt lang sa akin): di daw sila nagtutweet. Ever! So may… posers!"

On the other hand, Director Mark Reyes who is behind th fantaserye joined the party via Instagram by posting a photo with caption: "Excuse us? #wewerefirstduh #encantadia #encantadialegacy"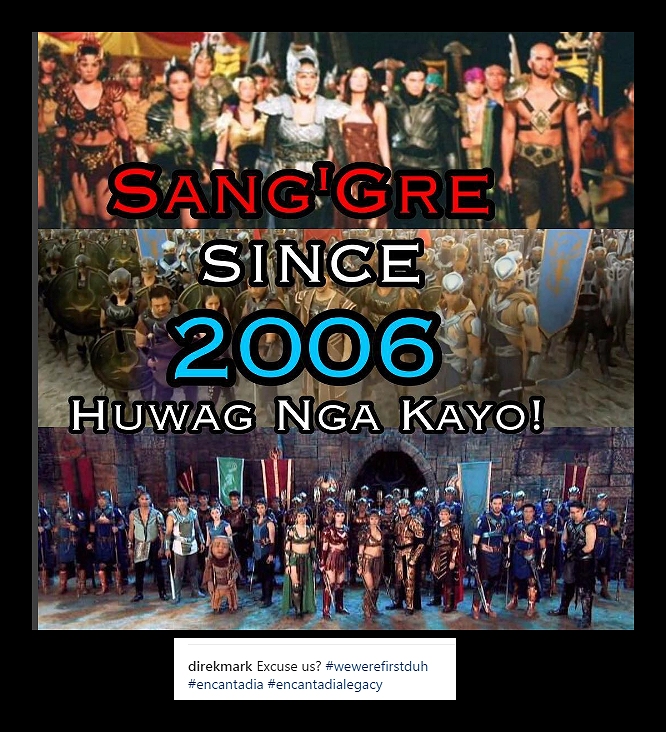 Fans fight back
There should be no debate on this in the first place, but since these two Kapuso personalities started the discussion, Kapamilya fans will surely be there to fight back with knowledge.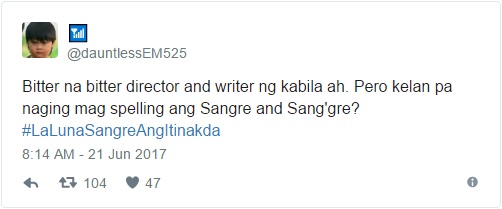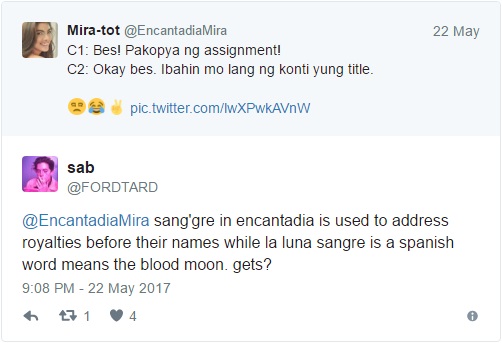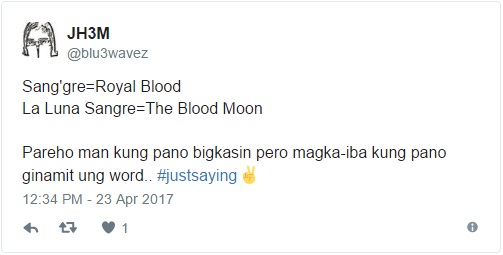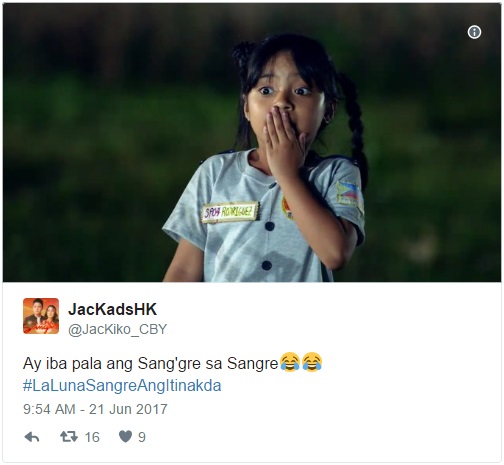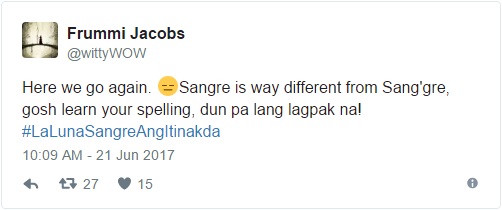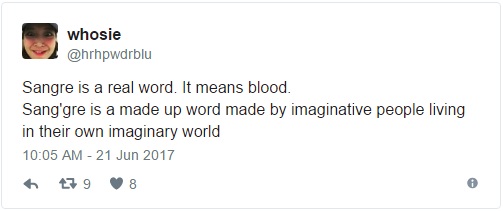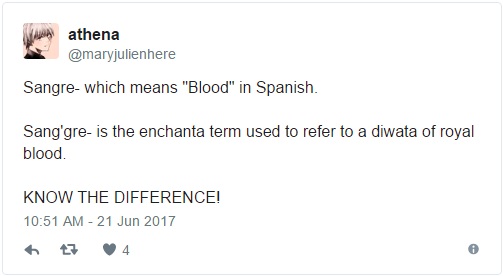 These educated fans know how to school a director and a writer.
Golden rule
Some time last year, Direk Mark Reyes together with Kapuso writer Richard Cruz encountered a same bashing scenario but not on the receiving end. The two cried foul over the promotional video made by Leo Burnett Manila for Cinemalaya 2016.
In the said video, Edu Manzano allegedly mocked fantaseryes by recreating cliché scenes in Pinoy movies and teleseryes. While the ad elicited a few laughs from netizens, it earned ire from some people in the film industry.
Now, Direk Mark Reyes, known for creating "Encantadia," is being criticized for attempting to take full ownership to the term Sang'gre/Sangre.
What goes around really comes back around, after all.
Cinemalaya ad spoofing fantaserye plots earns ire of film industry writers
It's really a small showbiz world industry. Let the fans talk.
On this Twitter royalty battle, whose side are you on? Let us know.