Tear-jerking clip of Chinese family saying farewell to their Filipina domestic helper went viral online
The heartbreaking video had touched netizens hearts, with them going emotional as well
'Family bond' can clearly be seen from the viral video of the Chinese employer and her kid to their helper
In a sea of heartbreaking videos of overseas Filipino workers (OFWs) saying goodbye to their families at an airport's departure are, a video clip is making the rounds on social media but this time depicting an employer and her family saying their farewell to a domestic helper who had to return to her hometown.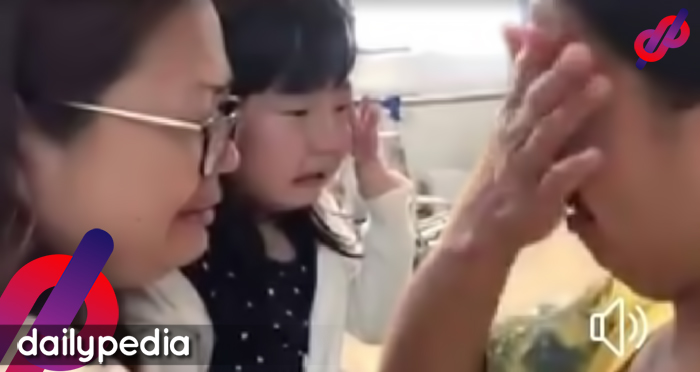 The video, shared by a Chinese Facebook page Kuching Talk, showed a nanny, many believed to be a Filipina, bidding her employer and a young girl goodbye tearfully, which made netizens going emotional as well.
The young girl held the domestic helper closely and was sobbing hard, refusing to let her go. The nanny can be seen crying too and was talking to the girl softly. The child's mother kept on comforting the little girl, even as she was crying herself.
The tear-jerking clip certainly touched the hearts of Internet users around the world, with views reaching over 1 million and receiving 14,000 reactions on Facebook since its posting.
https://www.facebook.com/kuchingtalk/videos/365713580933901/
"When you treat someone from the heart, you will receive a treat from his or her heart, (as well)," commented one Facebook user.
Netizen Lee Ling Phang wrote, "Very close bond with the maid. Good to know the employer treats their maid like family member when some mistreat theirs," referring to reports that most domestic helpers abroad experience abuse at the hands of their employers.
Jenna Harris, a Filipina who is currently working in Hong Kong, shared what she does to avoid hurting her employer's children. "That's why every time I go home for a vacation, I rather choose to leave my employers house early in the morning when the kids are still sleeping so they can't see me leaving."
Another Chinese netizen, Karen Ho, also observed that perhaps the "Kakak" or "yaya" is very good, commenting: "Kakak must have treated the little girl very well, otherwise she would not have miss her that much."