In a fascinating scientific revelation, Filipino-Canadian content creator and actor Mikey Bustos has uncovered a previously unknown ant species right in his own backyard in the Philippines.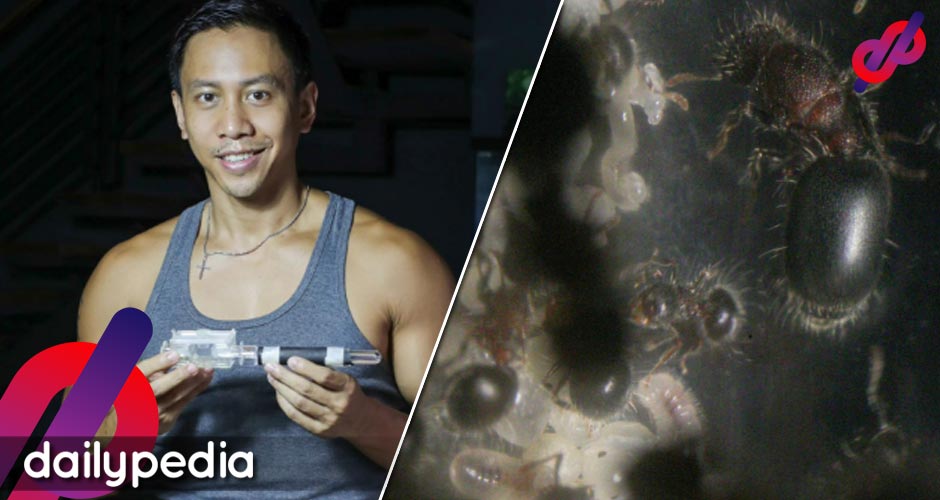 This remarkable discovery took place approximately two years ago when Bustos encountered a distinctive red and black ant with unusual features, unlike any he had come across before.
Driven by curiosity, Bustos collected specimens of this intriguing ant and sent them to his myrmecologist friend, Dr. Dave General, an expert in ant taxonomy from the University of the Philippines Los Baños.
To their mutual surprise, their investigations revealed that this particular ant belonged to the species Meranoplus bicolor, a species hitherto undocumented in the Philippines, the country of Mikey's residence.
The Meranoplus bicolor, commonly known as the bicolored shield ant, exhibits distinctive behaviors and habitat preferences. According to a research article published in the Journal of Biological Sciences, these ants are ground foragers that move at a deliberate pace.
They establish nests in environments such as open land, grasslands, sparse forests, and less disturbed areas, with their diet primarily consisting of harvested grass seeds and floral nectar.
Mikey Bustos has now earned recognition for his role in the geographical and scientific discovery of this ant species within the Philippines. Displaying a deep commitment to conservation, he has taken the initiative to cultivate a colony of these ants, contributing significantly to their preservation efforts within the country.
This newly identified species has been officially designated as Species #555, marking it as the 555th documented ant species in the Philippines.
View this post on Instagram
Mikey Bustos is widely recognized for his passion for ants and is the founder of AntsCanada, an organization dedicated to raising awareness about ants and advocating for habitat conservation.
In light of this remarkable discovery, Mikey Bustos encourages others to explore their own surroundings, emphasizing the potential for significant findings that may await in their own backyards, underscoring the rich biodiversity that often goes unnoticed.