In a recent interview, Marco Gumabao, the well-known Viva heartthrob, opened up about the challenges he faced during his childhood, particularly the turbulent events that unfolded following his father's arrest on kidnapping charges.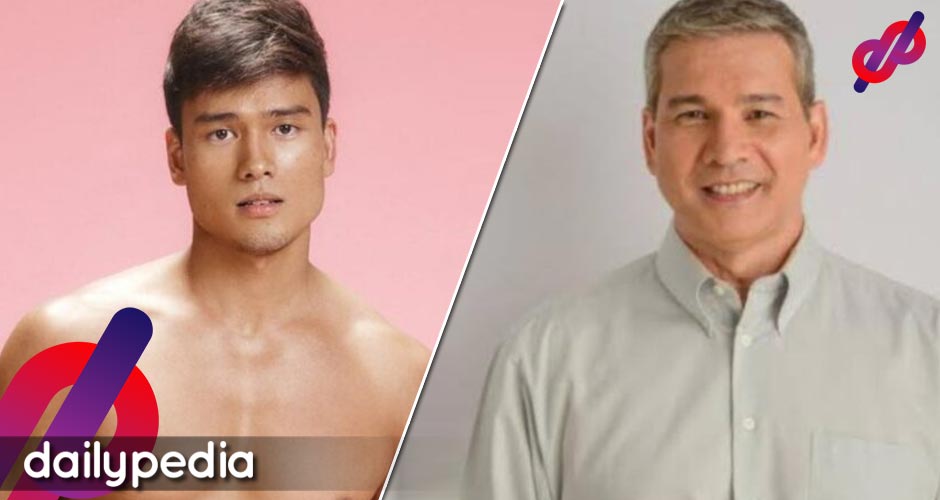 Marco's father, Dennis Roldan (real name Mitchell Gumabao), was apprehended in connection with the kidnapping of a three-year-old Filipino-Chinese child of a Pasig businessman in 2005.
During the interview with Ogie Diaz, Marco recounted the day of his father's arrest, vividly describing the scene at their home.
He was the sole witness to the arrest among his siblings, sharing how approximately 30 police cars surrounded their residence at 5 AM. The unexpected commotion led Marco and his mother to seek refuge in the bathroom.
When they finally emerged, Marco saw his father being taken into custody while numerous police officers swarmed their living room.
Dennis Roldan's legal troubles continued for several years, culminating in his 2014 conviction for kidnapping, which resulted in a life sentence. Marco's recollections shed light on the emotional turmoil he experienced during his formative years, revealing that his predominant emotion was anger rather than sadness.
He shared that he often found himself in physical altercations at school due to classmates labeling him as "the son of a kidnapper."
"During that time, hindi iyak 'yung nafi-feel ko. Rage eh. Dala-dala ko siya for the longest time. Inaapi-api ako sa school, "ah anak ng kidnapper 'yan." Napapa-away ako dati sa school."
Marco emphasized that he felt unfairly blamed for circumstances beyond his control, expressing his frustration at being held accountable for something he had no involvement in.
Throughout this trying period, Marco's mother, Loli Imperial-Gumabao, played a crucial role in raising him and his siblings as a single parent while their father was incarcerated.
Despite the challenges they faced, Marco commended his mother for her unwavering love and strength in keeping the family intact. He stressed the importance of looking forward and not allowing the past to define their future.
In his current career, Marco Gumabao enjoys considerable success in showbiz and is currently featured in the drama series 'Minsan Pa Nating Hagkan Ang Nakaraan.' He shares the screen with his girlfriend, Cristine Reyes, and veteran actor Cesar Montano in the said project.