Maggie Wilson, a well-known model and television host associated with the lifestyle company Acasa, has issued a strong warning to individuals allegedly involved in a smear campaign against her business.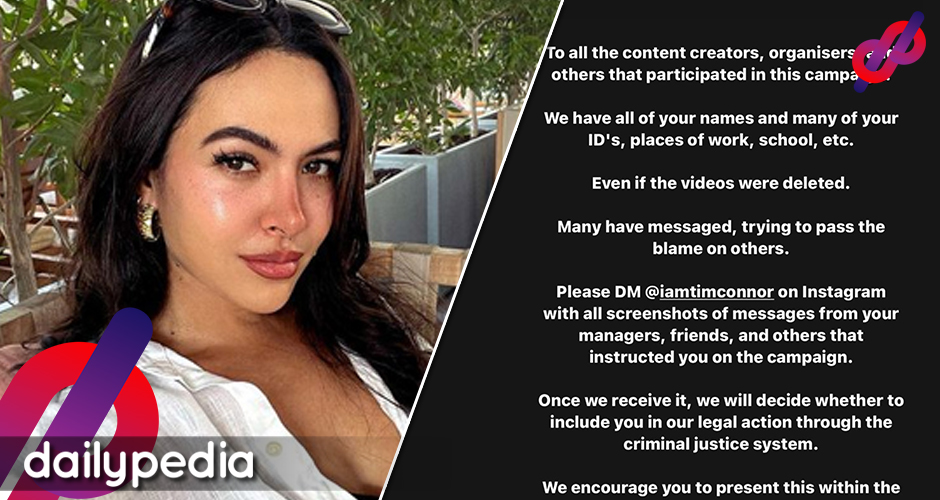 In a recent Instagram Story shared on September 27, Wilson urged those responsible for the campaign to come forward within the next 24 hours or potentially face legal repercussions.
According to Wilson, her team has gathered personal information about the individuals involved, including their names, places of employment, and educational backgrounds, even if some of them have already deleted the content associated with the campaign.
The situation has raised concerns among many netizens, particularly regarding the methods employed by social media influencers engaged in such smear campaigns.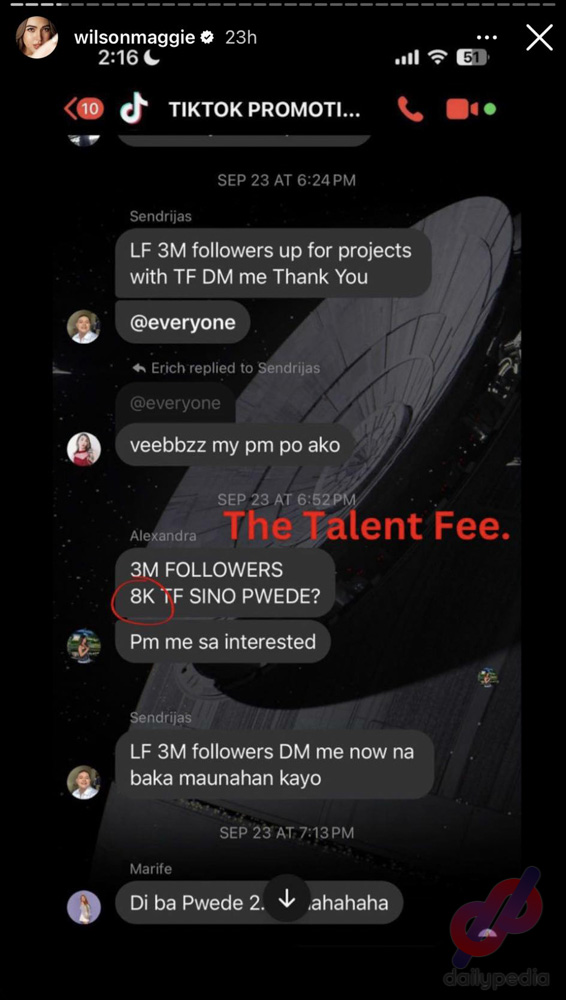 Reports indicate that some influencers are participating in these activities for relatively small sums, with payments as low as 8,000 pesos (approximately $150) being offered for their involvement. Others have expressed disbelief and shock at the unfolding situation.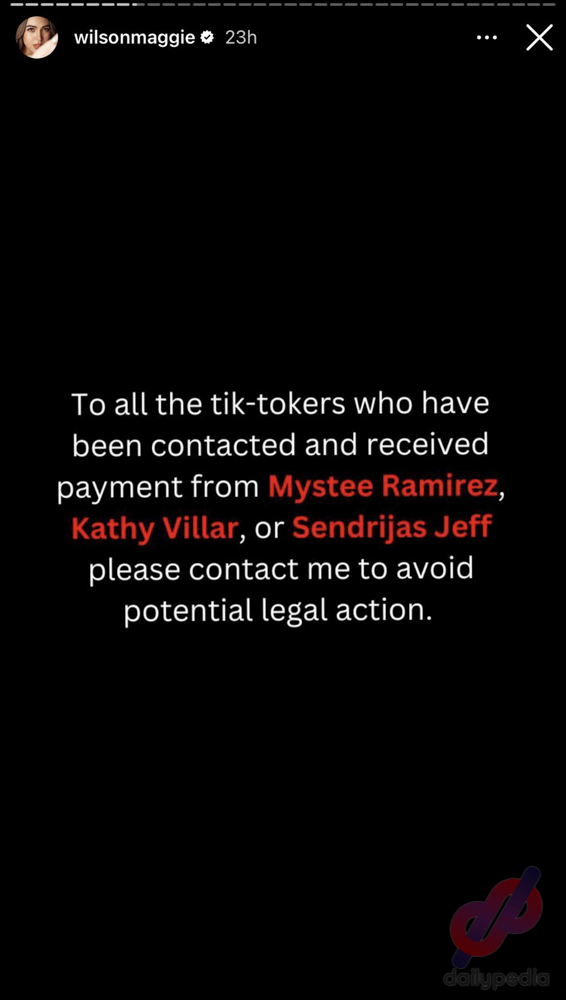 Certain journalists have praised Maggie Wilson for her investigative efforts in uncovering details related to the alleged smear campaign.
Maggie Wilson has done what us journalists covering disinformation have been trying to do for the past 7 years: bring an entire coordinated network to its knees https://t.co/t7ROitZRLR

— Krixia Subingsubing (@krixiasINQ) September 27, 2023
On September 26, Wilson shared screenshots of TikTok accounts that had used a specific screenshot in their videos to voice supposed grievances against Acasa.
Notably, this screenshot featured the icon of Rachel Carrasco, who is currently in a relationship with Wilson's ex-husband, businessman Victor Consunji. Wilson alleged that Carrasco had filed a cyber-libel case against her rumored boyfriend, Tim Connor, a case that had already been dismissed.
Wilson further accused Carrasco of financially incentivizing influencers to launch attacks against her, pointing out that the scripts and timestamps in the screenshots were identical.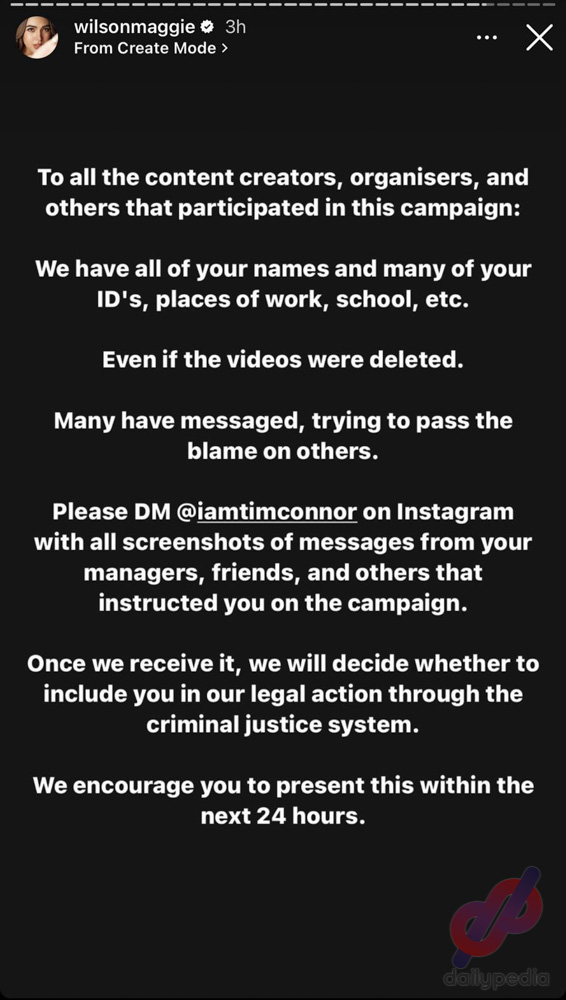 Additionally, Wilson posted screenshots of alleged group chats that offered users with significant social media followings 8,000 pesos ($150) to participate in the smear campaign. These group chats contained a prescribed script and shared images to be used in the effort against Wilson and Acasa.
Wilson also shared apology videos from certain content creators who had been involved in the campaign. These creators purportedly confessed to making false statements in their previous content and acknowledged that they had been paid for their participation.
On September 23, Wilson initially raised the issue of an alleged theft within Acasa and claimed that an "ex" was trying to financially harm her.
As of the time of this report, Rachel Carrasco has not responded publicly to Wilson's statements and allegations.