Wil Dasovich, known for his remarkable journey from being a cancer survivor to a professional freediver, has achieved yet another incredible feat.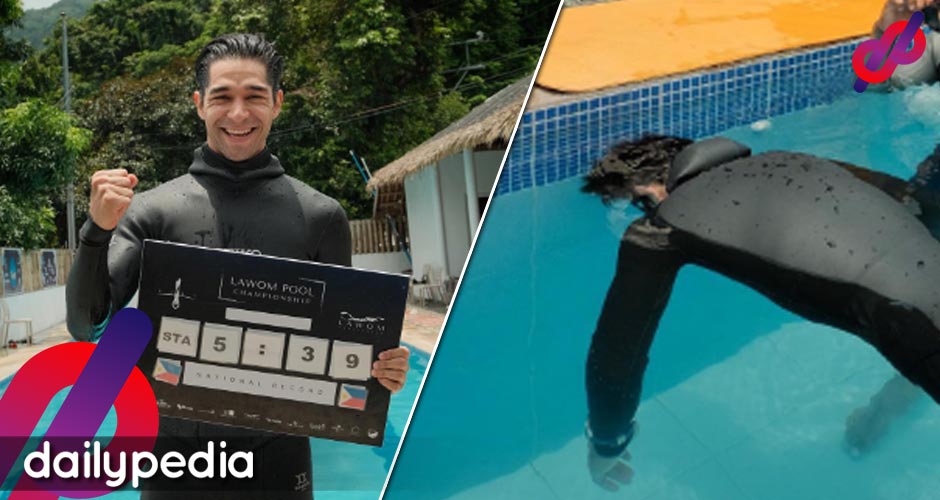 On Tuesday, Wil shared a significant accomplishment on his Instagram account: setting a national record for underwater breath hold, a sport known as Static Apnea (STA).
After intensive training and dedication, Wil accomplished a Philippine record of five minutes and 39 seconds in underwater breath hold, a feat that gained recognition from AIDA International. AIDA International is a renowned organization that keeps records and rules for competitive breath-holding events worldwide.
Wil revealed that his journey into STA was inspired by freediving expert Florian Dagoury, whom he contacted after being inspired by his videos.
Wil embarked on his STA journey through meticulous workshops and weekly meetings, crediting Florian for his guidance.
Shortly after achieving the national record of five minutes and 39 seconds, Wil surpassed his own achievement, extending his breath hold to five minutes and 44 seconds.
View this post on Instagram
Wil expressed his excitement to further explore the sport and learn more disciplines in the ocean. While he contemplates competing again in the future, his current focus is on taking a well-deserved break and celebrating his achievements.
Wil Dasovich's remarkable journey from surviving colon cancer to breaking records demonstrates his unwavering determination and passion for pushing boundaries in various fields, inspiring countless individuals along the way.