Netizens were not shocked when the Supreme Court upheld the Sandiganbayan's decision to dismiss a civil forfeiture case worth P1.052 billion against President Ferdinand 'Bongbong' Marcos Jr.'s family and their alleged partners on July 19.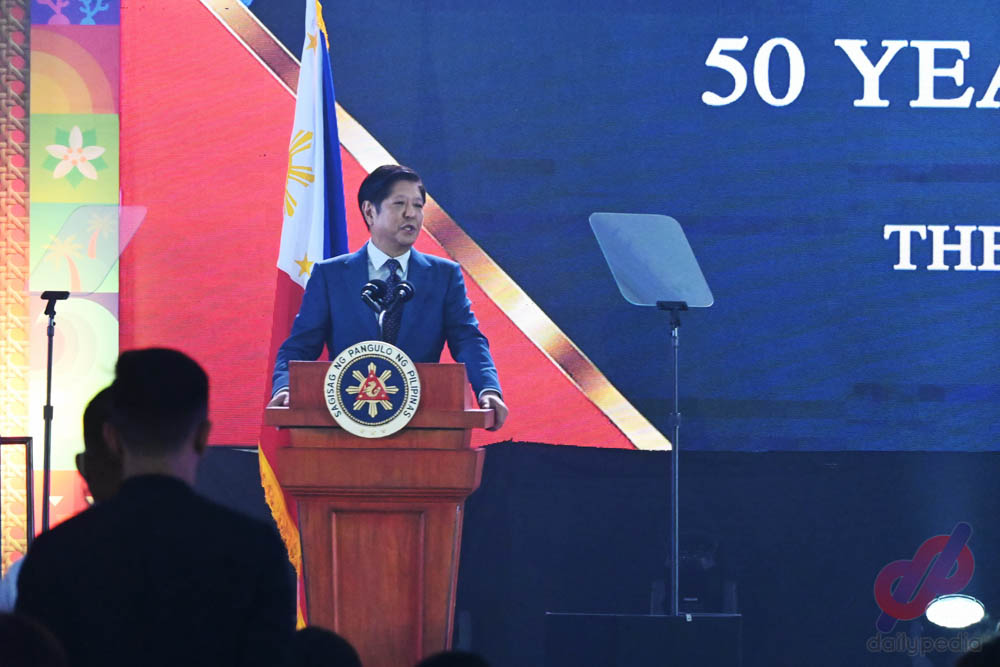 The case was dismissed due to insufficient evidence.
In its ruling, the Supreme Court stated that the anti-graft court made no significant mistake when it dismissed the complaint in September 2019, citing insufficient evidence.
"While it may be true that petitioner had submitted numerous pieces of evidence, many were excluded because they were not disclosed during the discovery process and others were excluded for violating the Best Evidence Rule," the Supreme Court said in its decision.
The forfeiture case, known as Civil Case No. 0008, was initially filed in 1987 by the Presidential Commission on Good Government (PCGG). Its aim was to reclaim a sum of alleged ill-gotten wealth totaling P1.052 billion from former first lady Imelda Marcos, the late dictator Ferdinand Marcos Sr., and their alleged associates, including Bienvenido Tantoco Sr., Bienvenido Tantoco Jr., the estate of Gliceria Tantoco, and Dominador Santiago.
This wealth consisted of P609.27 million in shares of stocks and P443.05 million in real estate properties.
In addition, the PCGG pursued a claim for P50 billion in moral damages and P1 billion in exemplary damages.
The PCGG also aimed to impose on the Marcoses and their co-defendants the obligation to cover temperate damages, nominal damages, and various legal expenses associated with the proceedings.
According to the lawsuit, Dominador Santiago, who owned Tourist Duty Free Shops Inc. (TDFS), was accused of utilizing the company to obtain advantageous government contracts for the Marcoses and their associates.
These contracts involved tax exemptions and the operation of franchises in international airports.
The PCGG alleged that the Tantocos and Santiago acted as representatives for the Marcoses, aiding in the illicit acquisition of personal assets like artwork, clothing, jewelry, and real estate properties in New York.
As for the netizens, they were not surprised to hear the news.
The thieves are in power again; we're not surprised. https://t.co/xdA4f2pg1n

— Laurence Castillo (@benok_castillo) July 19, 2023
disappointed but not surprised. https://t.co/6oMQjIf84c

— Aljon Mendoza (@AljonMendoza_) July 19, 2023
Good luck Pilipinas
Ginusto ninyo yan edi namnamin ninyo ang punyemas na Golden age ng pamilya at cronies nila https://t.co/IQmXyOuaSk

— obsessed abbi 💗🌾🇵🇭 (@ToniSpeakEasy) July 19, 2023
Get me out of this hellhole of a country 😭 https://t.co/d7Ar2cRaGR

— stephie⁷ (@seokjin_sama) July 19, 2023
Mission accomplished🙄 #TuloyAngLigaya #BagongPilipinas https://t.co/4XI0BTr4uX

— DocHappy (@DocHappy95) July 19, 2023
Tanginers. Baka sa susunod, sasabihin ng SC (Sipsip Court) na may utang pa ang Pilipinas mga Marcos. https://t.co/SDHnDR2vPa

— BernVan (@BVanGogh13) July 19, 2023
*pretends to be shocked* lol https://t.co/OjfYjO8Keu

— angel ☾ (@angeldxmp_) July 19, 2023
🤡 they might as well have burned all historical records https://t.co/1DMpBdIIre

— angel🍉 (@lillymarcan) July 19, 2023
wow, just wow. https://t.co/dlMffev1hz

— cyn (@jeremiahyxcinth) July 19, 2023
In November 2019, the Sandiganbayan upheld its decision to dismiss the case, stating that it found no validity in the PCGG's allegations.
The court also noted that a majority of the documents submitted by the PCGG were photocopies, lacking proof of the original documents.
This violation of the Best Evidence Rule further supported the court's affirmation of the dismissal.
"While it is truly disappointing that nothing has come of this case despite the lapse of 36 years spent in litigation, the Court agrees with the Sandiganbayan that petitioner's evidence is insufficient to support the allegations of its Expended Complaint by a preponderance of evidence," wrote the Supreme Court.