Former Undersecretary of the Department of the Interior and Local Government (DILG) Martin Diño, who is also known as the father of actress Martin, passed away on August 8 after a courageous battle with cancer.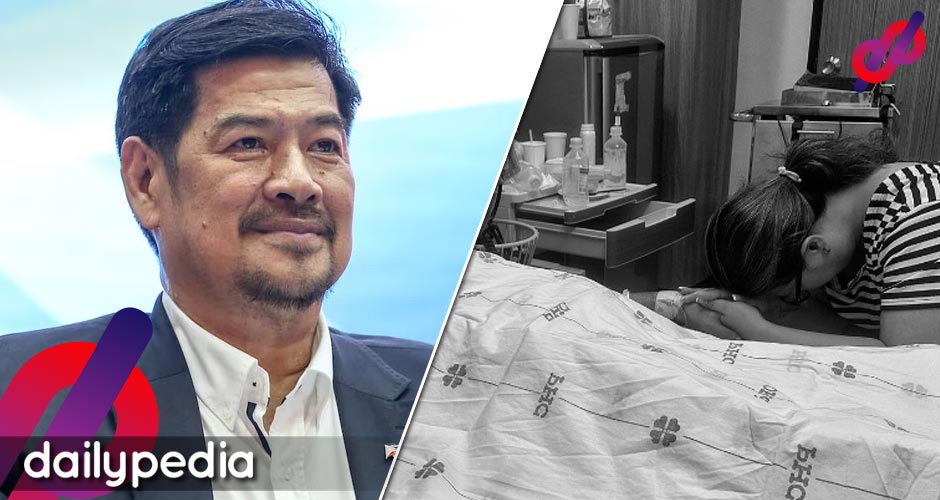 The somber news was confirmed by Liza Diño herself through a heartfelt statement shared on social media early Tuesday morning.
"It is with profound sadness that we announce the passing of our beloved Martin Diño, Former Undersecretary of the Department of the Interior and Local Government (DILG). 'Bobot,' as he is fondly called, peacefully died at 2:15 am on August 8, 2023, surrounded by his family.
"Martin Diño was not only a dedicated public servant but also a loving husband, father, brother, and friend. His unwavering commitment to his responsibilities, his tireless work ethic, and his passion for service defined his life's journey. His contributions to our nation's progress, particularly on local governance and community development, will forever stand as a testament to his commitment to a better society.
"Former Undersecretary Martin Diño's legacy extends beyond his distinguished role in government. As the former Chairman of the Violence Against Crime and Corruption organization, he epitomized the spirit of advocacy, using his voice to champion the rights of the oppressed and fight against injustice.
"Through VACC, he stood unwaveringly by the side of the marginalized, his dedication and commitment leaving an indelible mark on the fight for a better world.
"During this challenging time, our hearts are heavy with grief, but we are comforted by the outpouring of love and support from friends, colleagues, and well-wishers. We extend our heartfelt gratitude to all those who have offered their prayers. His legacy of resilience, compassion, and a deep sense of duty will forever guide us."
Diño, who once led the Volunteers Against Crime and Corruption (VACC), gained prominence as the presidential candidate of the Partido Demokratiko Pilipino–Lakas ng Bayan in the 2016 elections. He later served as the Subic Bay Metropolitan Authority (SBMA) chairperson and undersecretary of the Department of the Interior and Local Government under the Duterte administration.
View this post on Instagram
Liza Diño shared the news of her father's battle with stage 4 cancer last month. In a recent Instagram post, she expressed her love and grief as she shared a touching message alongside a photo of her holding her father's hand.
"My dear Papa, You fought until the end; we all did. And you were surrounded by prayers of countless people whose lives you've touched. Only God knows why, despite all the outpour of love and support, things have to come to an end—but for now, at least no more pain na papa ko. I love you so much. You're always in my heart❤️," Liza shared, reflecting on her father's remarkable journey and the impact he left on the lives he touched.