Dianne Medina, a news reader for 'Rise and Shine Pilipinas,' has once again come under scrutiny for mispronouncing the title of a song by the K-pop group iKON.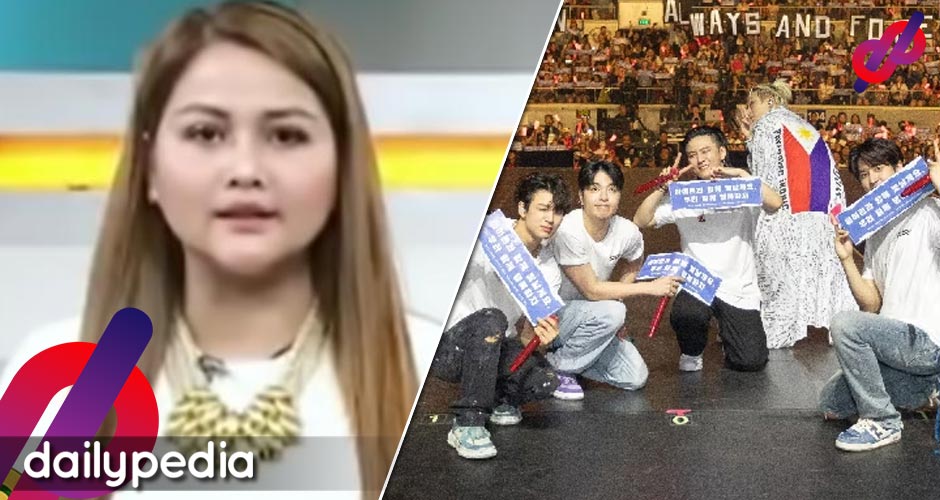 This follows a previous incident where she was corrected for misreading the word "subunit."
In this latest incident, Dianne reportedly referred to iKON's song 'Tantara' as 'Taranta' during her news broadcast.
A video clip of her mispronunciation quickly made its way to social media, with many users questioning her readiness and preparation before going live.
Taranta at sinosijak, ilan sa mga bagong kanta sa new album ng kpop group na iKON . Huh? pic.twitter.com/EXc2PiGfxE

— Anima Cristi Fermin (@altcristifermin) August 18, 2023
It's not the first time Dianne has faced such criticism. Her previous mistake, where she misread the word "subunit," also garnered attention on social media.
Sana si dianne medina nag ttake time mag research man lang bago mag balita. 2nd strike na bhie

— cooking mawiya🍒 (@potatomii2) August 20, 2023
hoi pero tysm miss dianne medina for ikon's songs wide exposure to non-fans 😎😎

— kris | ia ~ (@bae_sssong) August 18, 2023
https://twitter.com/jam_blnj/status/1692505019512406236?s=20
Etong si Dianne Medina, magbabasa nalang ng script mali mali pa. Kaloka na si ateng.

— jooHONEY (@iamsuperyenoh) August 17, 2023
taranta >>>>>> subunit kaya pa ba miss dianne medina😭😭😭😭😭😭

— vea✧ (@vr_aiur) August 17, 2023
As of now, Dianne has not responded to or commented on this latest incident.