Netizens made fun of Sen. Robin Padilla's viral "I move" moment.
During a Senate session discussing a proposed National Hijab bill, Senators JV Ejercito and Robin Padilla got into confusion regarding parliamentary protocol.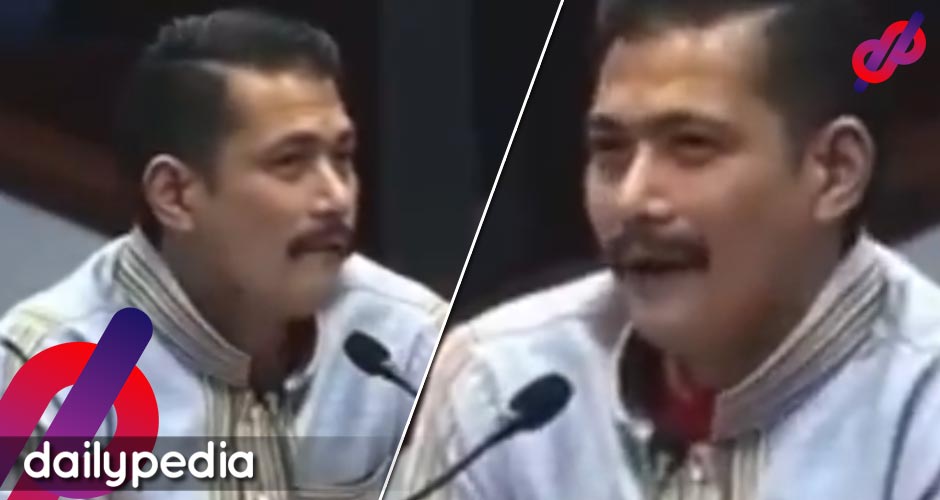 Padilla sponsored the bill on the floor while Ejercito presided over the session.
Ejercito requested Padilla to accept the proposed amendments but needed guidance on the proper procedures.
A staff member was captured on video assisting Ejercito in navigating through the issue.
"I hope that Senator Padilla as the sponsor, I hope you can first accept and move first so that we can move on with the motion to move to accept," Ejercito said.
Padilla replied with "Opo, opo, tinatanggap ko ang panukala."
Again, a staff member intervened and explained the correct motion-making process.
Ejercito then asked if you can make a motion that the body accepts the amendments to the nature of the substitute bill. "You have to move first so that the body accepts the substitute bill. I-move ninyo lang po."
The cameras captured Ejercito gesturing to Padilla as he held his microphone away and silently mouthed "I move" to help the inexperienced senator with the parliamentary motion.
Padilla then responded: "Opo. I move. English-in ko na ito." "I move, Ginoong Pangulo. I move."
The comical incident surrounding parliamentary protocol led to a recommendation to adjourn the Senate session. Ejercito quickly took control and declared, "Session suspended."
After a brief break, Padilla resumed the session and confidently presented the motion in English.
"Mula sa Tagalog ay Eenglishin natin. I move that we amend the bill in the nature of a substitute by striking out all the text after the enacting clause and inserting the language or text contained in the substitute bill as distributed earlier today with the copy thereof filed with our bills and index service. Maraming salamat. I so move, Mr. President," Padilla said.
Senator Pia Cayetano's Facebook page featured a video of the parliamentary exchange. This occurred while she prepared to support the bill.
Netizens likened the scene to a classroom setting, while others expressed frustration over the senators' supposed lack of familiarity with parliamentary procedures.
I. CAN'T. EVEN. pic.twitter.com/nVXKl2aBpb

— The Professional Heckler™️ (@hecklerforever8) May 29, 2023
I move🥴 https://t.co/qJbnu2Pdy7

— DocHappy (@DocHappy95) May 29, 2023
Grabe, kailangan pang suspendihin session dahil sa katangahan ni Robin 😏 https://t.co/G7ZilylcIR

— YoursTruly (@datumx11) May 28, 2023
this is why parliamentary procedure is important, senator https://t.co/Ls5HhjR8UK

— raf (@solrafaelryan_) May 29, 2023
Your no. 1 senator, RP https://t.co/B0TA8bNjqM

— Havan A.D. (@HavanavaH) May 29, 2023
maybe senator padilla would be interested to join my lectures on parliamentary procedures 😄😅 https://t.co/Jj28ziNdNy

— kurt (@HarryPawer) May 29, 2023
The secondhand embarrassment! 😩 https://t.co/z1BNozei0K

— Ascello (@OfQuillAndInk) May 29, 2023
Despite the entertainment value, the upper chamber approved Padilla's bill on May 22. The senator expressed gratitude to his colleagues for their support in promoting understanding among cultures, traditions, and faiths.
Ejercito clarified the recent coaching episode on the Senate floor.
Ejercito issued a statement on Facebook defending Padilla from criticisms of being coached on parliamentary procedures. Ejercito stated that Padilla is an eager learner and actively participates in Senate deliberations.
"Hindi naman sa dinidipensahan ko si Senador Robinhood Padilla, nguni't nakikita ko naman na siya ay nag-aaral at talagang pumupunta sa mga hearings at sumasama sa mga diskusyon para matuto at makibahagi. Siya rin ang talagang gumagamit ng ating sariling wika sa mga deliberasyon, sa kumite man o sa plenaryo," Ejercito said.
Ejercito acknowledged his own mistake during an exchange with Padilla.
He failed to recognize that a proper Filipino motion had already been made.
The incident made Ejercito realize the need to study parliamentary terms and procedures in Filipino, which Padilla frequently uses.
"Yung nag viral na video tungkol sa isa sa mga session namin kamakailan ay nangangahulugan na dapat magsanay na rin ako at ang mga kasama ko sa paggamit ng parliamentary terms na nakasalin sa Filipino," he said.
"Ipinaalala sa akin ng legislative staff ng Senado na iyon na pala ang tamang motion at hindi ko po ito napansin dahil nasanay ako sa Ingles na parliamentary terms at procedures. Yes, it was a lapse on my part that I didn't notice it was already the proper motion in Filipino," he added.