A coast guard officer has gone viral after sharing the tragedy of her husband who was also a coast guard officer.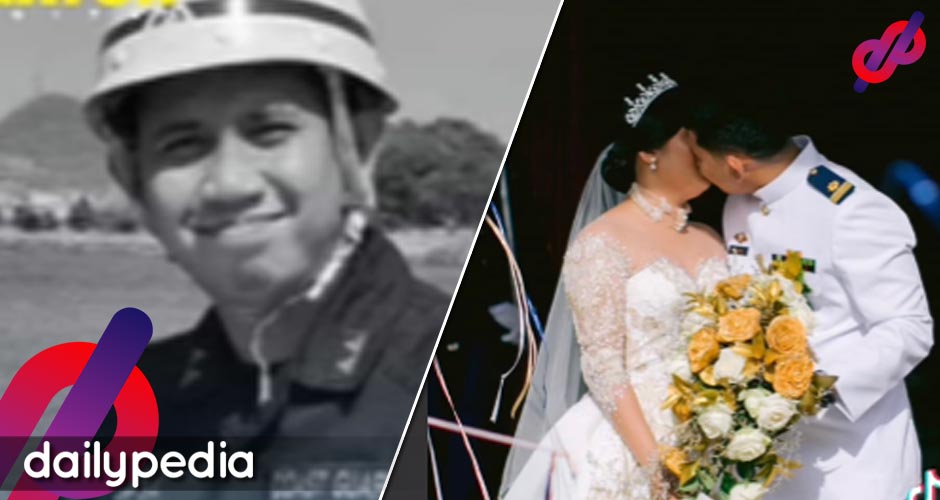 Khristelle Joyce P. Siega posted on TikTok to share the heartbreaking story of her relationship with her deceased husband Coast Guard officer Rando Val Siega.
During the short video, she shared how they overcame several obstacles to get married. Due to their different locations, the initial plan was spoiled. The couple eventually tied the knot on September 17, 2022.
@khris.te.lle

Replying to @GRJ Shop That is all I have to say because what happened has still left our family deeply hurt. I sincerely appreciate your respect. ❤️
"Coast Guardians join CG LTJG Panganiban-Siega and her entire family in praying for justice and strength during this trying time. We salute you, CG LTJG Siega. Thank you for your selfless service to the Filipino nation," the PCG said.
However, the marriage was short-lived because Rando Val Siega died. On September 26, the couple was preparing for a "simple celebration" at his father-in-law's house at Brgy. Banaba Cerca, Indang, Cavite when Rando Val Siega was shot to death. He was 31.
According to a report, Siega cooked at his father-in-law's house since his colleagues were invited to the celebration. Suddenly, Khristelle's brother, Jerry Creus, who was drunk at the time, blasted Rando, killing him instantly.
The Cavite police said the motive behind the murder was a grudge as both parties did not get along. Val Siega was last assigned onboard BRP Melchora Aquino (MRRV-9702), one of the two brand-new vessels of the PCG.
However, Khristelle Joyce P. Siega said in the video that she had no brothers. She urged people not to trust misinformation that would worsen the situation.
The latest information is that the killer, 55-year-old Jerry Creus, who declined to explain his reasons for the murder, is now in police custody and under investigation.