Netizens couldn't help but shed tears upon seeing the viral video and photos of a woman from Guihulngan City, Negros Oriental. She married her deceased boyfriend on their 5th anniversary.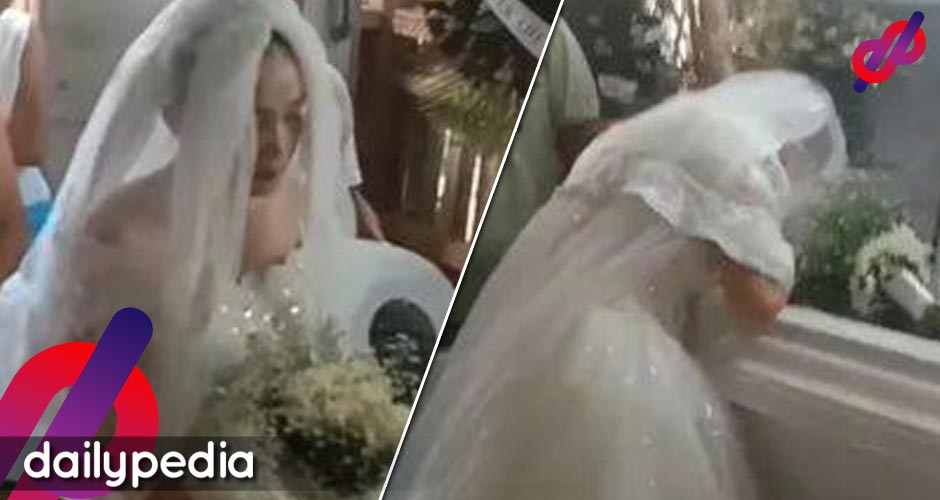 On May 13, dressed in her wedding gown, Mary Jane Escribano traveled to the wake of her boyfriend, Jestonie Haincadto, to fulfill their long-time dream of getting married.
The wedding occurred a day before Jestoni Haincadto's interment.
The bride, who wore a wedding dress, was seated next to the groom's coffin during the ceremony.
The Escribano and Haincadto families were also present at the wedding, which Mary Jane described as solemn and gut-wrenching.
"Sakit pamalandungon. Dili na ko mahimong June bride… Sakit man boss, pero kung Iyang pagboot, iuli na tika (Jestoni) sa Ginoo," she said.
Escribano and Haincadto have been in a relationship for five years and were both employed in Lapu-Lapu City, Cebu. On May 3, they were finalizing their wedding plans when Haincadto suffered a heart attack.
Mary Jane was in Negros Oriental at the time, obtaining documents for their wedding. Upon learning of Haincadto's condition, she quickly returned to Cebu.
Haincadto spent two days in the hospital, but his health worsened, and he died on May 5. This coincidentally was also their fifth anniversary.
"Pinakasakit gyud to nga anniversary," said Escribano.
The bride shared that she had already implored God to provide her with indications about whether or not they should push through with their wedding arrangements.
"Nakakita ko ug timailhan nga dayunon gyud," she added.
Mary Jane expressed that she chose to proceed with the wedding as a tribute to the potency of their affection and as an oath she made to her groom.