According to data from the World Population Review, Filipinos are ranked 111th globally in terms of intelligence quotient (IQ) score, which is below average.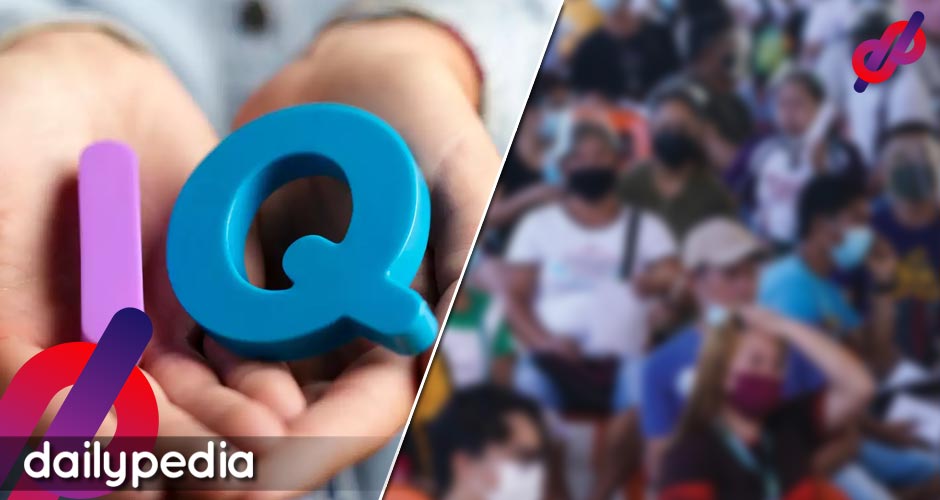 The organization, based in Walnut, California, gathers data from 200 nations and has no political affiliations.
The Philippines' average IQ score for 2023 is 81.64, placing us alongside other ASEAN countries such as Malaysia, Brunei, Laos, and Indonesia.
Singapore ranks third globally and has the highest IQ among Southeast Asian nations, followed by Cambodia and Myanmar.
Japan currently holds the highest recorded IQ by country in 2023 at 106.48, with Taiwan and Singapore ranking second and third, respectively.
The group suggests that IQ scores reflect the quality of education and resources available in a particular geographical area.
This means that countries with fewer or less developed educational resources are at a disadvantage.
In the Philippines, there is a current educational crisis that negatively impacts children.
According to the World Bank's latest statistics on learning poverty in 2021, nearly nine out of 10 Filipino children aged 10 and under cannot read and write simple text.
Netizens weren't too shocked by the news but concerned.
Average Filipino IQ is below average. Gulat ka no? 🫣

— PAUiE FORBES 🐯 (@iam_PAUVINCE) May 17, 2023
A new report reveals what we already know, only that it has gotten worse this time. The Philippines' national average IQ has even dropped from the previously reported score of 86. Filipinos are getting dumber and dumber. pic.twitter.com/Q3IeZOfELp

— 🙃 (@aikonriche) May 17, 2023
clout culture has really downgraded the IQ of filipino youth eh noh??? like in an alarming scale

— tiburon (@maka_dagat) May 19, 2023
Because we are using foreign IQ tests and these tests are not normed for Filipinos. Hirap magseek ng culture-fair test lalo na't mahal. Parang sa Raven's lang may laban tayong mga Pinoy. All else, we are below average or intellectually impaired 😂 https://t.co/LecZ58IO95

— Bianca Comicho (@biancomicho) May 18, 2023
According to educational psychology specialist Dr. Lizamarie Campoamar-Olegario, many Filipinos have low IQ scores due to poor education quality in the country.
The recent National Achievement Test showed poor performance in the Philippines, indicating education struggles.
Olegario noted that the average IQ score in the Philippines was 86 in the past. She added that the educational system still focuses on memorization and that critical thinking, language capacity, problem-solving skills, and scientific concepts should be emphasized.
Proper training is necessary for students with low IQ scores, and there may be other factors contributing to their low scores, said Olegario.
Membership Director of Mensa Philippines, Dr. Zoe Arugay-Magat, said that if a person is naturally lazy, they need to be pushed to do better. She also said that there may be reasons or factors why a student receives low grades in an IQ exam.
Magat emphasized that the support of parents, siblings, and a culture of learning is essential for improving a student's knowledge and expansive thinking.
On Friday, the Department of Education (DepEd) stated that it would review the report from the World Population Review regarding Filipinos having a "below average" intelligence quotient (IQ).
DepEd's chief of staff and spokesperson, Michael Poa, also assured that the agency is taking a "holistic" approach to ensuring students' learning and nutrition.