Last week, a video clip from TV Patrol became viral on social media featuring a loud farting sound.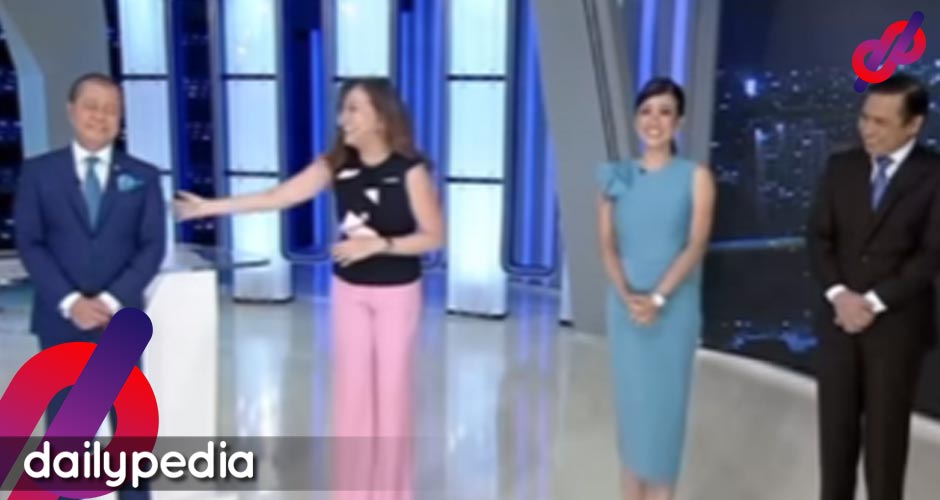 It's unclear who started the edited video. However, at first glance, it appeared that one of the four anchors, Noli de Castro, Karen Davila, Bernadette Sembrano, or Henry Omaga Diaz, had farted.
On the other hand, some have claimed that it was De Castro who allegedly farted. This is because there was a scene where Davila briefly touched him, leading netizens to assume that the former Vice President had farted during their live broadcast.
On March 20, Davila shared the actual video that was recorded during their live broadcast on February 28.
Although it was already posted on some social media apps last week, Davila only noticed it now.
According to her, their producer has prohibited them from bantering before the closing spiel during live broadcasts. However, Noli de Castro allegedly didn't comply and still made a joke.
"HAPPY MONDAY. ANO YUNG JOKE? Sharing with you the original and unedited viral video of us trying to do the extro on TV Patrol last Feb 28, 2023. Bakit ba kami tawa ng tawa? Kasi po, si @kabayannolidecastro lagi nagpapatawa bago mag extro at gusto mag banter! Napagsabihan kami that day, no banter na – ayun ayaw, nagpatawa pa!'" she said.
Davila told followers that they shouldn't believe the video.  She clarified, "THIS IS THE ORIGINAL VIDEO. Don't believe those with sound effects being passed around [laughing emoji] Love the team at @tvpatrolph we really have a lot of fun every day!"
View this post on Instagram
Recently, the four anchors became viral after failing to deliver their final spiel due to a joke made by De Castro.